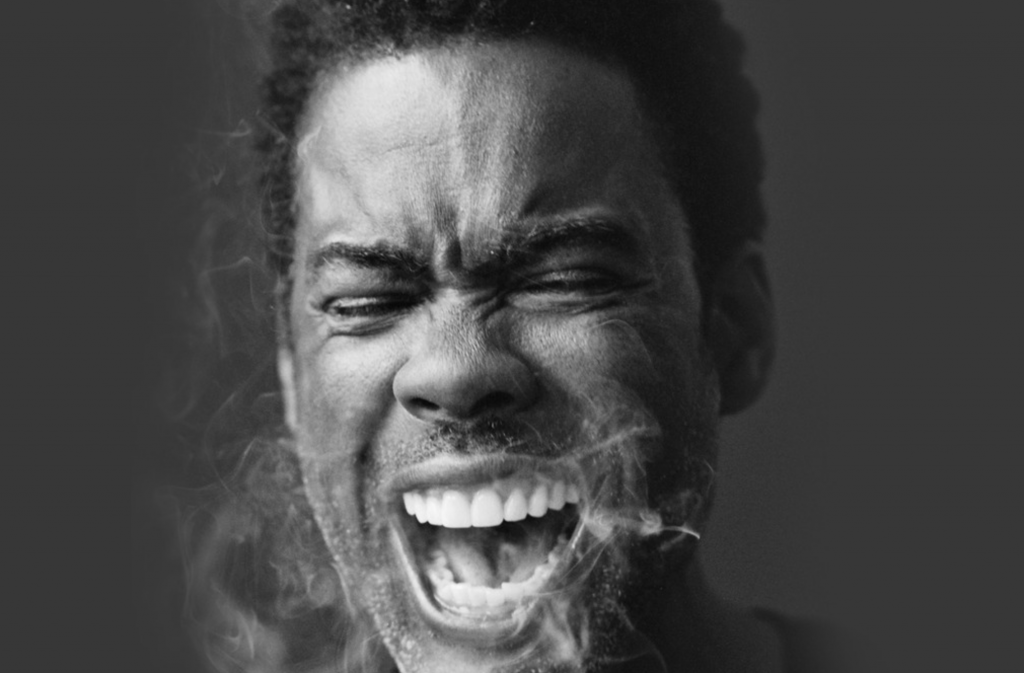 In case you are wondering where the echoes of howling laughter are coming from, Chris Rock is back out on the road for the first time in over 9 years!
The beloved comedic icon brought good news to fans earlier this week, announcing the second leg of his massive Total Blackout Tour for 2017. Chris Rock is returning to the stage with a vengeance, expanding his schedule with an additional 36 dates for this year. But be sure to leave your phones at home, people! It's called the Total Blackout Tour for a reason ? .
After 30+ years of stand up, countless movie roles, and a reputation as one of SNL's best cast members, it's safe to say Chris Rock is a living legend of comedy. Fans and critics alike are flooding the internet with acclaim for his performances and tons of excitement for those to come.
We want to take the time to honor Rock's long, fruitful career, as well as his fans for showing him love all along the way by sharing some seriously epic fan made tributes with you today. Check it out down below in this week's #FanArtTuesday:
@chrisrock working on this painting, hope you can dig it. Still a #workinprogress but almost done. pic.twitter.com/ARykpHveWe

— Ziggy (@oneandonlyziggy) May 27, 2016
Chris really does just have a glow about him, right? Really loving the creative color work in this stunning portrait by @Oneandonlyziggy.
---
Chris rock portrait painting #wacom #artrage #digitalpainting pic.twitter.com/cCjQ83rYdD

— Ian Maigua Pictures (@Ian_Maigua) June 21, 2016
At this point, really starting to think Chris Rock might be an alien. The man doesn't age! He looks exactly the same as he did 30 years ago ? ?. Awesome portrait of the ageless man brought to you by the talented @Ian_Maigua.
---
This caricature made me lol almost as hard as Rock's stand-up! Incredible work from pumped up fan @Thepieceful1.
---
@chrisrock I designed this-kinda my take on a Blackout poster. You probably won't see it but I like how it turned out. #art #artwork #design pic.twitter.com/Ob7U1v6yYO

— JoelyGabs (@joelygabs) January 18, 2017
Graphic Designer @JoelyGabs took a stab at her own version of the Total Blackout Tour poster and it turned out dope!
---
Happy Birthday @chrisrock #caricature #illustration pic.twitter.com/FbvxziuZRj

— david cowles (@davidhcowles) February 7, 2017
The skillful @Davidhcowles got super creative with his tribute and delivered in his own signature style. Crazy that you can still tell its Chris, even when he's made up of random colors and shapes!
---
Chris in cartoon form is just way too perfect. Thanks @jusscope!
---
As it turns out, his fans can rock the canvas just like Chris rock's the mic! Thanks for checking it out and thanks to all of the artists featured above for all of your hard work.
Tickets for Total Blackout Tour 2017 go on sale tomorrow, May 6th, at 10am EDT. Head over to Ticketmaster for dates and more info.
Tags