Red Hot Chili Peppers 'The Getaway World Tour' Update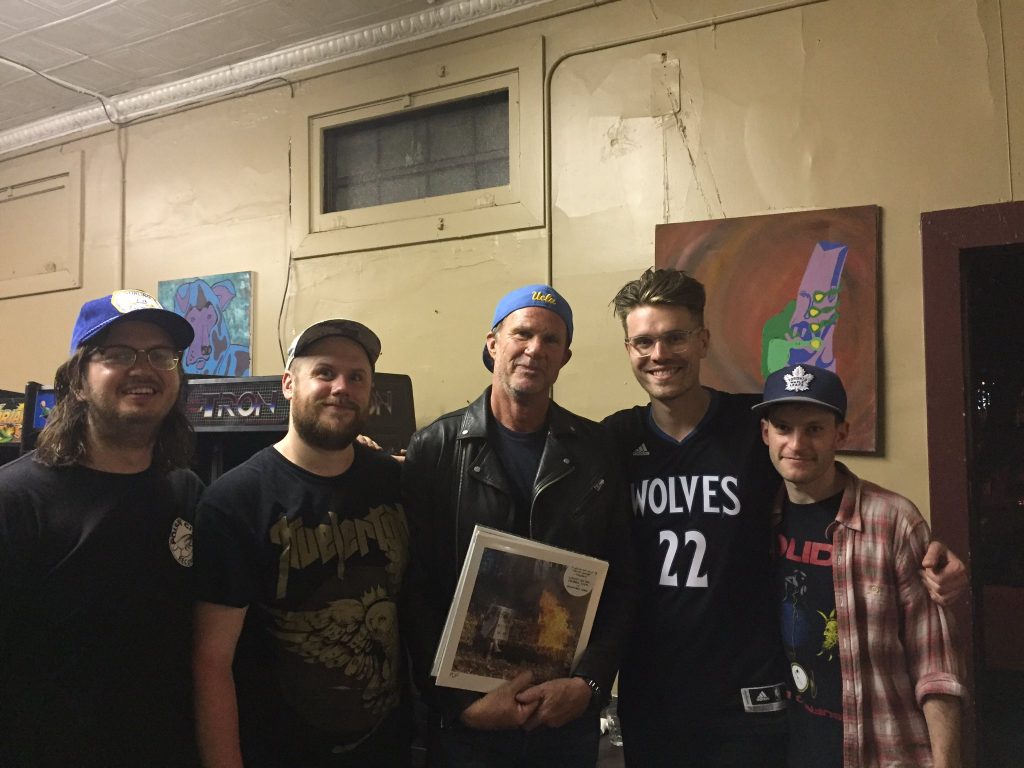 After 30+ years of touring, you might think the Red Hot Chili Peppers to be road-weary—but you'd be wrong. The funk-rock pioneers are still adventuring around local cities, playfully trolling their fans and attending other live shows while on the road. Red Hot Chili Peppers' drummer Chad Smith was seen on an off-day in Louisville attending Canadian punk band Pup's show after running into them while exploring a local baseball museum. In another city, the band was also caught singing the 'Michigan Fight Song' to an audience of Ohio State fans. With nearly 3 months worth of show dates remaining, the possibilities of tour related shenanigans the legends may stumble upon are endless.
The Red Hot Chili Peppers opened that Louisville, KY show at the KFC Yum! Center with 'Around the World' from their 1999 release 'Californication'. The band included covers from fellow icons like 'I Wanna Be Your Dog' from The Stooges and 'Higher Ground' from Stevie Wonder.
The rockers have recently celebrated the anniversary of their ninth studio album,' Stadium Arcadium' originally released in 2006. 'Dani California' was included in their set, which is the first track on the album. They concluded their 100-minute set with a fiery encore consisting of fan favorites 'Goodbye Angels' and 'Give It Away'.
Red Hot Chili Peppers' are currently in the middle of their 2017 spring 'The Getaway World Tour'. The tour is the second leg of dates for the legendary rock band, in support of their 11th studio album, 'The Getaway'. The additional 27-city string of dates kicked off with an April 12th show at the Verizon Center in Washington, DC and runs through mid-summer, on June 30th at the United Center in Chicago. For a full list of remaining Red Hot Chili Peppers' dates and ticket info visit Ticketmaster.
setlist.fm is a free wiki service to collect and share setlists — the list of the songs a band or artist actually played during a concert. Anyone who likes to share their knowledge about setlists is welcome to create an account to add and edit setlists—contribute to our ever-growing collection of nearly 3 million! Follow @setlistfm on Twitter. setlist.fm is a division of Live Nation Entertainment.
Tags