New Music Favorite: Get to Know Quinn XCII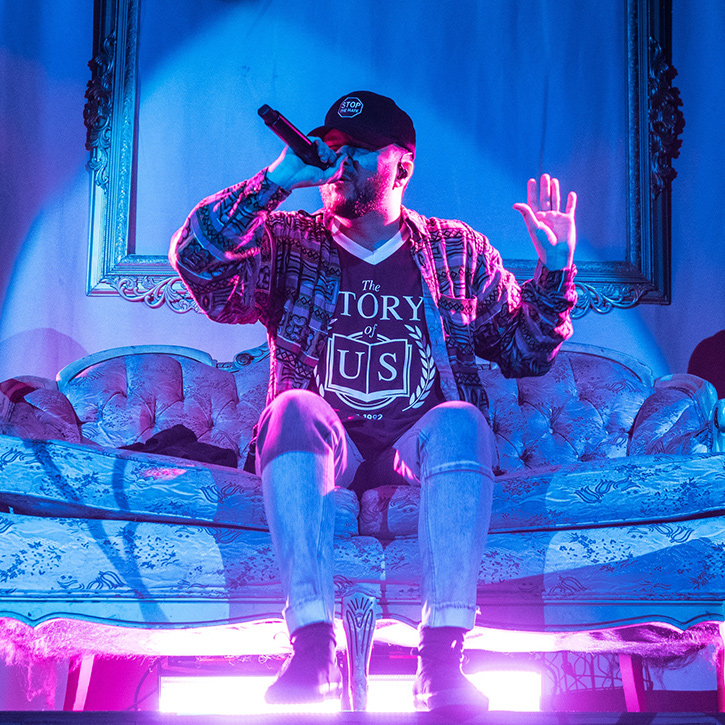 Hometown: Detroit, MI.
Latest Release: The Story Of Us (Deluxe Edition), featuring the single, "Iron & Steel" and "Winnebago" featuring Gryffin.
 See Them Live: On tour now and playing festival dates this summer.
If You Like: A R I Z O N A, Jon Bellion, Timeflies, Louis The Child
FYI: A couple recently got engaged on stage at one of his shows.
When asked to describe his sound, singer-songwriter Quinn XCII came up with his own sub-genre. "I recently thought of this term that I actually think describes it really well – melting pop," he tells Ticketmaster. "It's this melting pot of all of these different influences – hip hop, electronic, reggae, and soul, made into this unique style of pop music."
Hailing from the American music mecca of Detroit, Michigan has definitely left its mark on Quinn's music as well. "I grew up with my parents playing Motown around the house so I've always been really inspired by those artists. My writing is definitely inspired by those "ear candy" melodies and I definitely try and incorporate that into my own music." Other influences include soul music legends Sam Cooke and Stevie Wonder, as well as "stuff I grew up with," such as Jack Johnson and Maroon 5, and newer artists like Jon Bellion, Years & Years, and Oh Wonder.
Quinn XCII started making music as a hobby while still in high school, but it soon became a full-fledged passion. While attending Michigan State University, he started collaborating with producer and fellow Grosse Pointe native ayokay. "ayokay is my close childhood friend who I grew up making music with," he explains. "In college I started to notice more people gravitating towards what we were doing and realized there might be a bigger opportunity there and I needed to pursue it as a career."
After several well-received EPs, Quinn XCII released his first album, The Story of Us, which was recently re-released in a deluxe edition that includes the single "Iron & Steel."
While Quinn XCII is happy with his debut, he recently tweeted to his 35,000 followers, "my next album is cool as fug." Before anyone gets to hear it, however, there's plenty of touring to be done. "I'm doing a lot of festivals and an Australia tour this summer, so I'll be on the road a lot the next few months." Check out Quinn XCII if he comes to your town this summer and keep an ear out for new singles and collaborations as well.

See Quinn XCII live, check out his tour dates and find a show near you.
You Might Like
Watch an intimate performance with the rising singer-songwriter.
Our partners at Ones to Watch invited Greyson Chance to perform live. It's a must-watch.
Our partners at Ones to Watch invited Carlie Hanson to perform live. Watch it here.