NFL Stadiums, Ranked by Ticketmaster Fans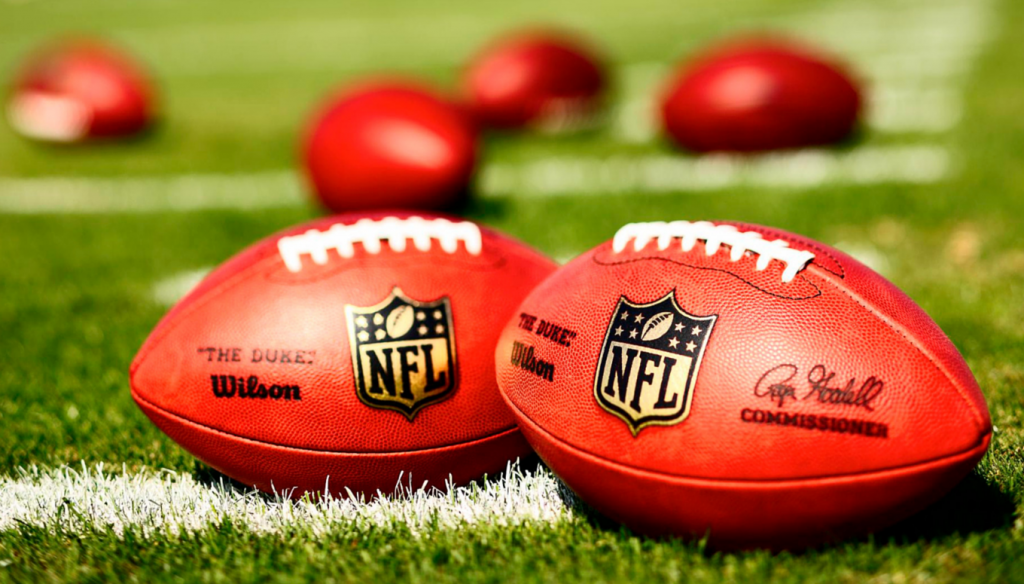 We know you love your NFL team, but when was the last time you professed it in person at the stadium? Using internal data, we determined which stadiums received the most love last season.
Did your home field make the cut? See why fans are smitten with these NFL stadiums. (NFL stadiums are in no particular order)
Philadelphia Eagles – Lincoln Financial Field
4 star rating on Ticketmaster
Fútbol, not football, was the first sport ever played at Lincoln Field when FC Barcelona took on Manchester United in a friendly international soccer match. All NFL stadiums fly the American flag, but the Eagles are the only team that has a real bald eagle, named Challenger, who soars during the national anthem.
Houston Texans – NRG Stadium (formally known as Reliant Stadium)
4.1 star rating on Ticketmaster
Grass fed or not? When it comes to the old pig skin or beef brisket Houston is passionate about both. Houston Texans' fans pride themselves on taking tailgating seriously, and the stadium has made its mission to "provide the finest tailgating experience in the NFL." This is no empty promise. Not only do they allow barbecue pits so big they have to be towed in; they even have a third-party judge roaming the parking lot rewarding those who are doing it well. What else would you expect from the venue that also hosts the Houston Livestock Show and Rodeo?
3.9 star rating on Ticketmaster
Call it whatever you want– "Texas Taj Mahal, "Jerry's World" or "Cowboy Stadium"–this venue is epic. After all, it does house "America's Team." Engineered to amaze, the stadium boasts some of the largest hi-def screens in the world, including 30,000 LCD televisions (just in case you take your eyes off the field while at the concession stand) and acoustics designed to deliver soul-stirring sound. It's something that every NFL fan must experience at least once, if not at a game, then at one of their hour and a half stadium tours – yep, it's that big. With arches spanning the entire dome, this football cathedral will leave you awestruck.
Green Bay Packers – Lambeau Field
4 star rating on Ticketmaster
NFL fanatics take pride in braving sub-zero temps in this open-air stadium, which they've nicknamed the "Tundra". The Packers are like no other; they're the only publically-owned team in the NFL and their stadium is the longest continually-operated venue in the league. Packed with history, grit, and spirit, Lambeau Field is an unparalleled NFL experience.
P.S. During winter games, concession stands serve hot chocolate to chilly fans.
San Diego Chargers – Qualcomm Stadium
4 star rating on Ticketmaster
When the temperature starts to drop, the beaches of San Diego will be calling. Sun, sand, and a laid-back fan experience make Qualcomm the perfect way to enjoy a game. San Diego is known for its courteous locals who welcome opposing fans, and world-class attractions like Balboa Park and the historic Gas Light Quarter. Next time you're thinking about an away game, Qualcomm Stadium is your home field away from home.
Tampa Bay Buccaneers – Raymond James Stadium
4.2 star rating on Ticketmaster
If a pirate's life is for you, then this is your stadium. The "Ray Jay" has all the modern amenities any NFL fan would love and one special feature that brings a smile to everyone's face. After every Buccaneer touchdown, a replica 43-ton pirate ship comes alive shooting plastic footballs and confetti at the crowd. It also showers fans with loot and merchandise during a festive period called "Mini Gasparilla" – there's even a witty animatronic parrot who converses with fans.
Indianapolis Colts – Lucas Oil Stadium
4.5 star rating on Ticketmaster
Has Indiana built the perfect stadium? Colts fans seem to think so. Down to its brick and Indiana Limestone exterior, Lucas Oil Stadium was custom made to be the perfect fit for the city's fans and architecture. The views are a fan favorite. Plus, with a retractable roof and a moving glass wall that frames the downtown skyline, it's no wonder fans love it.
Carolina Panthers – Bank of America Stadium
4.2 star rating on Ticketmaster
Kick off the charmed life in Charlotte. Located in the heart of the city, Bank of America stadium is a fan-friendly facility that goes above and beyond to please families. When it comes to southern hospitality, the Carolina Panthers know how to make their fans feel right at home.
Pittsburgh Steelers – Heinz Stadium
4.5 star rating on Ticketmaster
Every time the Steelers play at Heinz Field, they sell out. Pittsburgh is that kind of a football town. Restaurants in walking distance, a light rail train that transports fans, Steelers fans take their football seriously, but they're still friendly and warm with opposing team fans in the harshest conditions. It may seem like an unusual away-game destination, but when you're eating a Primanti Brothers sandwich in a sea of black and yellow, cheering your heart out for your home team, it's a moment you'll never forget.
Tags