Fan Art Friday with The Weeknd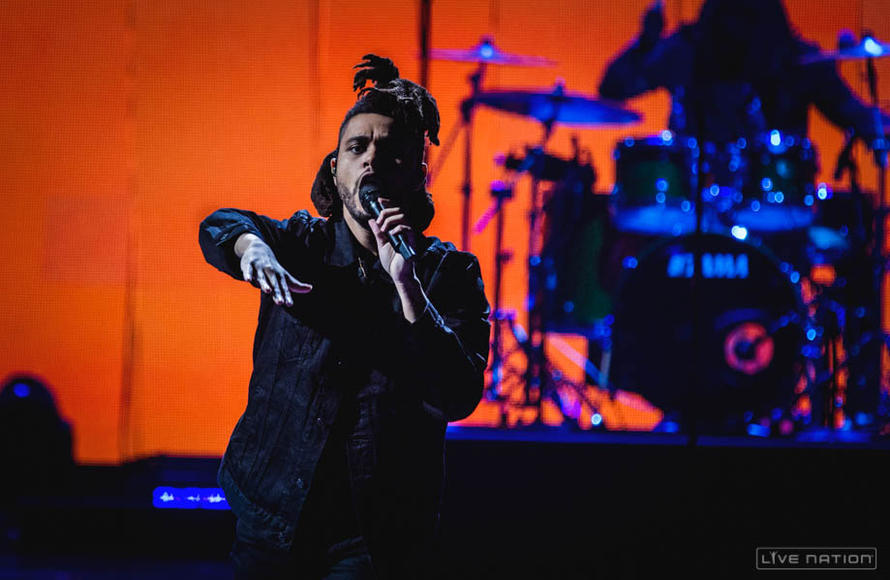 The weekend is here, and what better way to celebrate than with some of the best The Weeknd fan art?
Come April 25th, everybody's favorite Starboy is heading back out on the road to commence phase one of his massive tour around the globe. Thats right folks, The Weeknd is coming soon to a city near you via his epic Starboy: Legend of the Fall 2017 world tour. With a handful of new hits and a chart shattering new album in his repertoire, there's no doubt that the show will be anything short of spectacular. It's so close!! I can feel it coming, and I'm sure all of you can too ?.
To help add to the excitement, we rounded up some of the latest and greatest fan art from within the gigantic force that is the #XO army to share with you today. Check it out down below in this week's #FanArtFriday:
Abel sure is lookin' fly with that new look he's rockin'. Thanks to the hyper-talented, @lynnbowersx, for putting it down on canvas. Looks just like the real thing!
---
Somebody had to portray the Starboy in his natural habitat right? Luckily, @artoxo did it and did it oh so well.
---
Had a great time painting @theweeknd with a magical starship rainbow coming out of his for… https://t.co/Y5gMjvWCHA pic.twitter.com/Er6pJZLqH7

— MULGA (@MulgatheArtist) January 30, 2017
Woah, @MulgatheArtist, delivered big time in his own signature style with his stunning mural of The Weeknd. Absolutely killer!
---

I can't feel my hand… @theweeknd #art #artist #theweeknd pic.twitter.com/YdCRWoq8qu

— GoodboyGriffin (@Goodboygriffin) September 11, 2015
Sometimes all you need is just some black ink to get the job done. @GoodboyGriffin killed it with his mean-muggin' portrait.
---
@theweeknd pic.twitter.com/XlivyAJnPR

— Cecilia (@Ceci22) February 8, 2015
It doesn't get much more realistic than this! Props to @Ceci22 for flexin' her incredible talent and absolutely nailing those dreads. I can't imagine it was easy…
---
My fan art for @theweeknd 😁 pic.twitter.com/IIMEx7I5YE

— Diabla (@dia6la) October 17, 2016
The crazy talented, @dia6la, did an amazing job making this one pop! We love the creatively placed homage to the techno godfathers, Daft Punk, who really helped make Starboy something special.
---
Thanks for checking it out, and a huge shout out to all you #XO heads featured above for all your hard work and dedication. These are some seriously amazing works of art.
Before you go, be sure to head over to Ticketmaster for all the info you need regarding The Weekend's Starboy: Legend of the Fall 2017 world tour.
Tags