Can You Guess the Band Name From These Emojis?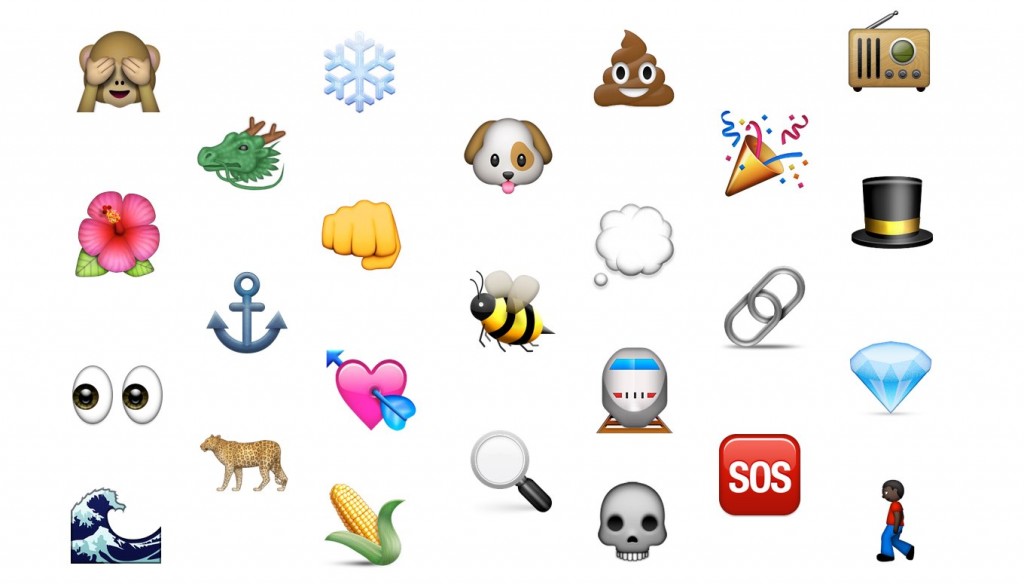 Fans from the most plugged-in generation ever keep finding unique ways to communicate with each other, but that doesn't mean the rest of us have to feel left out. Teach yourself to read emoji-speak using these pictorial puzzles!
Just crack these emoji codes to see the in-demand bands and artists.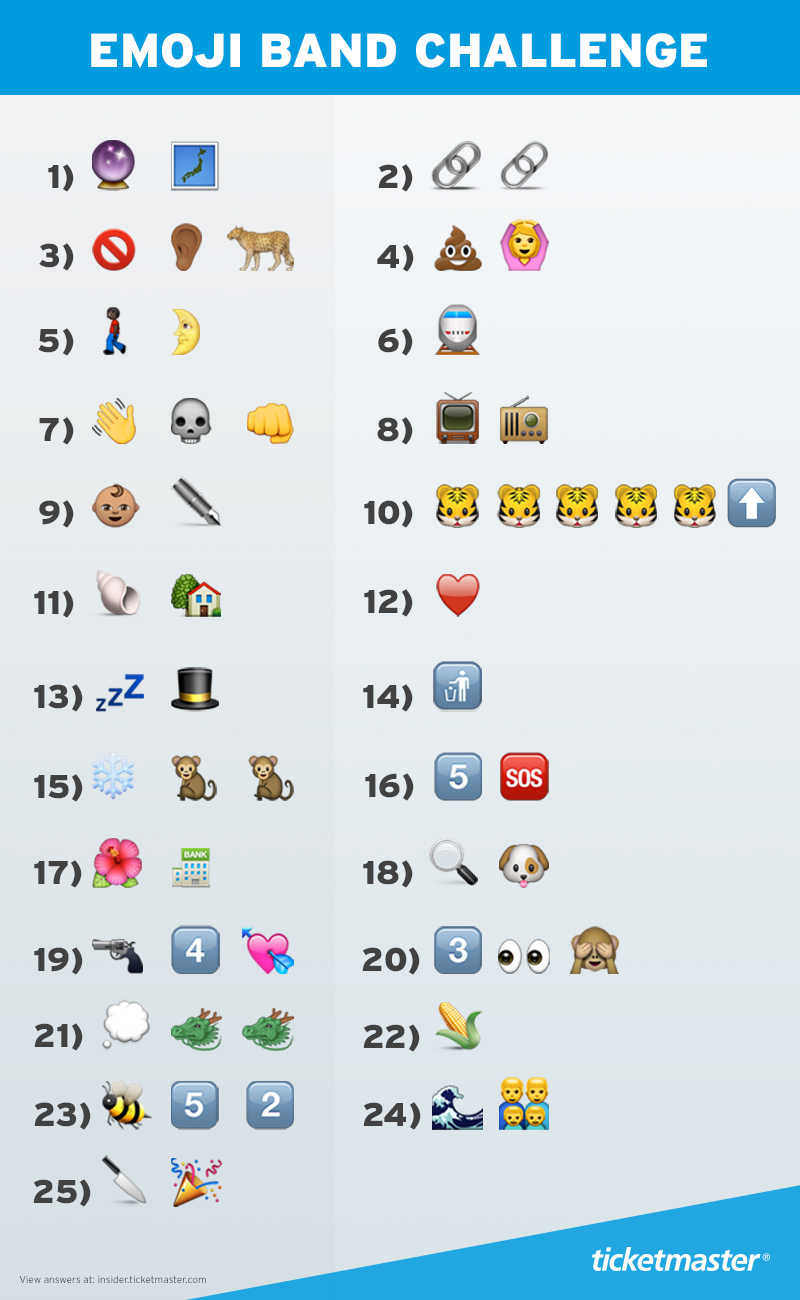 We have to warn you, some of the emoji band names require a bit of creative thinking. So good luck! Check the answers at the bottom of this page to see how well you did.
ANSWERS:
1. Future Islands
2. 2 Chainz
3. Def Leppard
4. Dirty Heads
5. Walk the Moon
6. Train
7. 5 Finger Death Punch
8. TV on the Radio
9. Kid Ink
10. Los Tigres Del Norte
11. Beach House
12. Heart
13. ZZ Top
14. Garbage
15. Arctic Monkeys
16. 5 Seconds of Summer
17. Azealia Banks
18. Snoop Dogg
19. Bullet for My Valentine
20. 3rd Eye Blind
21. Imagine Dragons
22. Korn
23. B-52s
24. Beach Boys
25. Knife Party
Tags