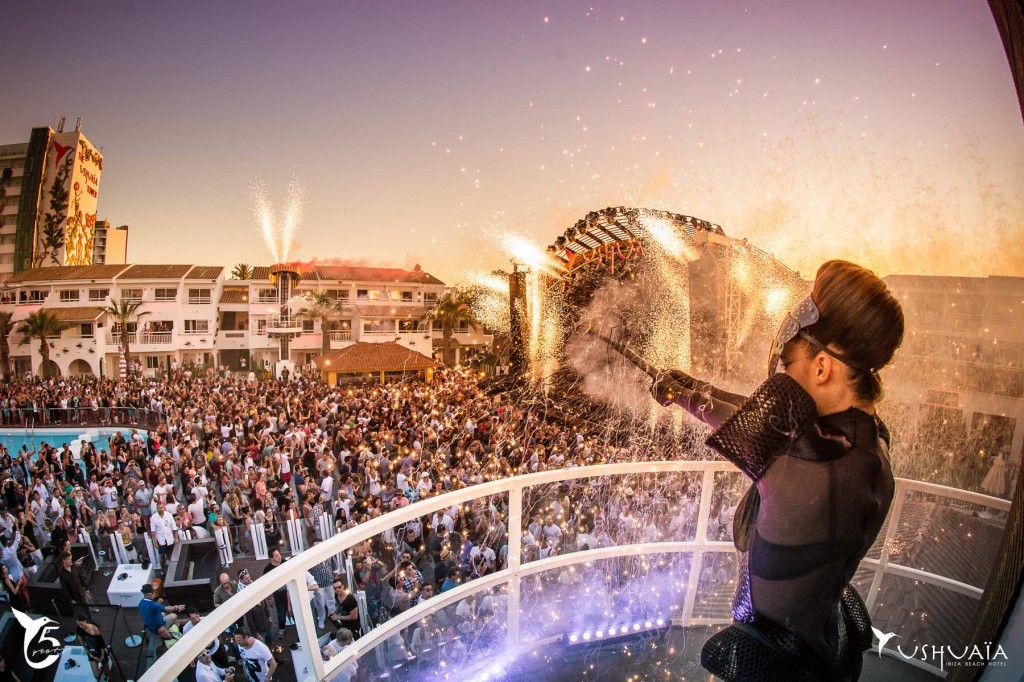 Ready to rock an amazing summer? Look no further than Ibiza, Spain's party island beloved by dance music fans from around the world for its epic array of clubs, underground parties, and cultural riches. Picture the best club you've ever been to, throw it on a stunning Mediterranean isle, add world-class DJs from around the globe, sprinkle in some Phoenician ruins, and you're starting to get the idea.
Ibiza's temperate climate means glorious warm (but not too hot) weather for the entire summer season, from the opening parties in June to the closing festivities in September. Ticketmaster is your one-stop shop for all things Ibiza – check out our first-timer's guide below for all the info you need to take the plunge and start planning your trip.
When to go:
As the weather warms in June, Ibiza heats up with the first parties of the summer season. The airport is located just outside of Ibiza Town, the main city where many of the island's clubs and accommodations are located. Once you've made your way in to town, a great place to kick things off is Pacha Ibiza, an iconic nightclub that's kept fans dancing since the '70s with regular appearances by superstar DJs from around the world, including Martin Solveig who is headlining a nineteen-date residency on Wednesdays at Pacha until the 30th of September 2015.
Where to stay:
The island's nightlife is centered in the two main ports Ibiza Town and Sant Antoni, but there are parties scattered across the island — wherever you stay, you won't miss out on the action. Many of the island's hotels have their own nightclubs, so the party is never more than a few steps away.
Where to party:
Whether you're looking for legendary clubs or up-and-coming underground parties, Ibiza has it all. Space Nightclub has been luring late night revelers from around the world for nearly two decades, and has been awarded "Best Global Club" by the International Dance Music Awards no less than four times. Another historic favorite is Amnesia, which opened its doors in 1976 and also boasts four "Best Global Club" awards. And then of course there's Privilege, the "world's largest nightclub" (according to Guinness) with a capacity of 10,000 and a swimming pool smack dab in the center of the dance floor.
For emerging talent, don't miss newer clubs like Sankeys Ibiza and the Ushuaïa Ibiza Beach Hotel, which features rooms with balconies overlooking the dance floor of its main club, where Hardwell is hosting Hardwell's Carnival on Tuesdays through the 8th of September 2015.
What to bring:
The daily routine in Ibiza is pretty straightforward — beach, party, sleep, repeat — so there's not much you'll need beyond good vibes and your best dance moves. Some other essentials:
Passport
Bathing suit and loose, cool, comfortable clothing
Sunscreen, sunglasses, sun hat
Cash, credit card, or travelers checks
Budget-friendly tips:
Ibiza ain't cheap, but there are some cost-cutting tips that can help you save a few euros. Tickets are pricier at the door, so make sure to buy in advance to save some cash.
There are many fun and social hostels on the island for budget-conscious travelers, too. In addition to saving you money, hostels are a great way to meet fellow travelers for a night out on the town.
---
Now that you're no longer an Ibiza newbie, bon voyage – and get ready for the time of your life!