Get to Know Our Winter 2017 New Music Favorites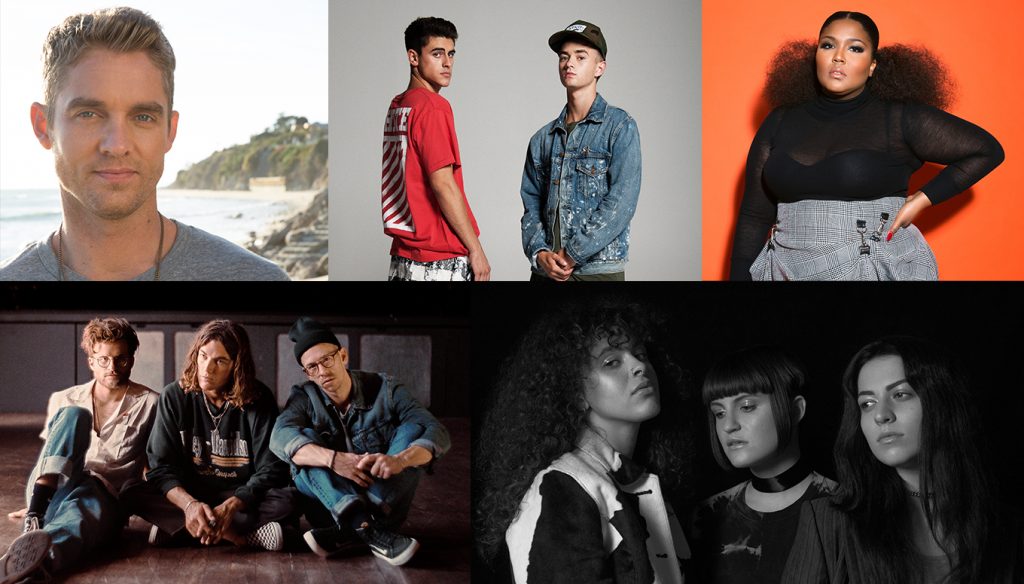 Our last batch of New Music Favorites ❤️ featured everything from a cappella country to glammed-up rock, and now we're back with another handpicked crop of artists that are sure to rock any music lover's world. These talented up-and-comers bring something unique to both the studio and the stage, and we're pumped to share them with new music-hungry fans.
We'll be getting to know them with exclusive interviews, Facebook Live sessions, behind-the-scene glimpses, and more – everything you need to become an absolute fanatic. Whether you're into upbeat rap, indie pop, or country ballads, you can't go wrong with these future superstars.
Listen for yourself – download our New Music Favorites Mixtape* and check out the exclusive videos below to learn more about these incredible artists. And be sure to check back soon for more updates as these hot new artists continue their rise.
GET TO KNOW OUR NEW MUSIC FAVORITES
Brett Young ❤️ This SoCal native marries California dreamin' and good 'ol country, and listeners can't help but swoon over his sweet lyrics and genuine charm.
Jack & Jack ❤️ This dynamic duo debuted their catchy raps on Vine, but now fans can catch them spitting fire and bouncing along to infectious beats IRL.
LANY ❤️ The three musketeers of LANY conjure images of pink skies and memories of good times with their dreamy blend of indie and electropop.
Lizzo ❤️ Sassy, confident, and oh-so-fun, rapper and vocalist Lizzo has a thing or two to say about self-empowerment, and she never fails to lift audiences up with her.
MUNA ❤️ Their sounds are mellow, but still waters run deep for this reflective girl group, who subvert pop music expectations with their personal stories of struggle and optimism.
*Mobile users please visit a desktop computer to download your mixtape
Tags
You Might Like
Watch an intimate performance with the rising singer-songwriter.
Our partners at Ones to Watch invited Greyson Chance to perform live. It's a must-watch.
Our partners at Ones to Watch invited Carlie Hanson to perform live. Watch it here.