New Music Favorite: Get to Know DAVIE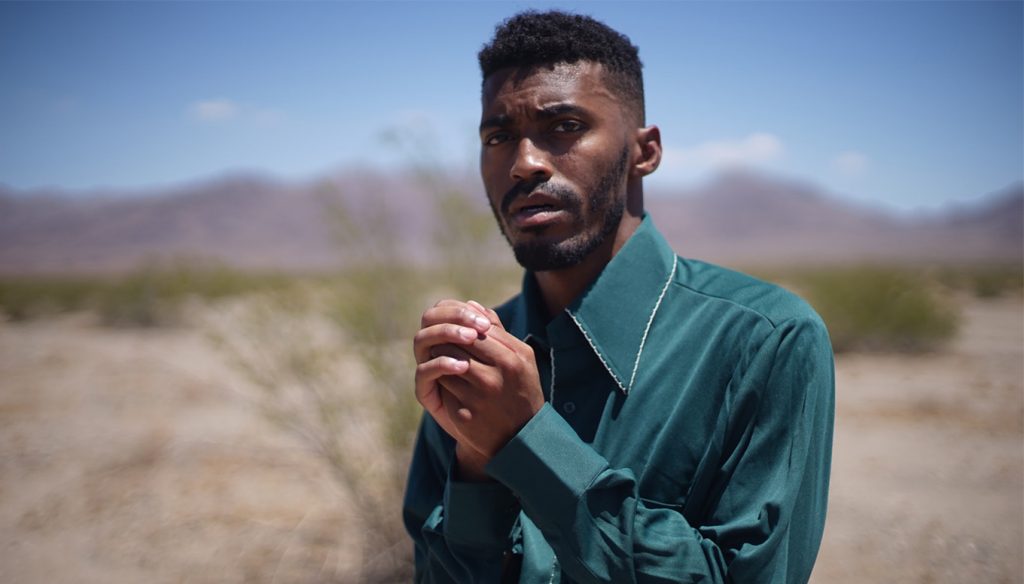 Hometown: Los Angeles by way of New Jersey.
Latest Release: His EP Black Gospel Vol. 1 came out on August 28.
See Him Live: Playing select theater dates throughout September touring with Ruth B.
If You Like: Mayer Hawthorne, Aloe Blacc, Leon Bridges
FYI: Yes, that's him in the new Wild Turkey Bourbon ad chilling with Matthew McConaughey.
DAVIE is one of those lights to which the eye is drawn despite the abundance of stars in the sky. There are many types of musicians; some look good, some move good, some are great songwriters, some are great singers. DAVIE is all of these. He has a sound that fits next to the biggest names in contemporary R&B and that can hang comfortably with the giants of the genre's past, all the way back to his hero, James Brown.
RELATED: DAVIE Testifies About Family, Fame and Music
His irresistibly funky single "Testify" was featured on the television show Grey's Anatomy and is now the soundtrack to the new Wild Turkey Bourbon ad campaign, which features that chisel-cheeked wildcard Matthew McConaughey trying to track down the source of his favorite song (in other words, DAVIE) with a bottle of hooch in hand. He finally tracks the singer down, looking cool as can be, and the two hunks enjoy a whiskey on the rocks toasting to success.
Music and testifying comes naturally to DAVIE. His grandmother Genee Harris was a recording artist in the '50s and his father was a preacher who once gave him an acoustic guitar, telling the New Jersey native to write songs and become "The Black Springsteen." He laughs at the memory, saying, "That didn't work out, and I still can't play guitar that well!" At 14 he became the lead singer in his family's traveling gospel ensemble and toured the world. Like many an artist before him, DAVIE left gospel behind to pursue secular music, however, he'll never forget his roots. "I'm inspired by gospel church chords, the old soul," he says. "Those songs have a personality and flair that moves the spirit and body."
While DAVIE is a journeyman musician, having toured, been signed, and done session work with Chris Brown, Cee-Lo Green, and Childish Gambino among others, he's still excited about what the future might bring. "I want to create a world that brings people together, makes them dance and laugh and heal, just like music has done for my family."
Keep your eyes out for more DAVIE and other artist exclusives at Ticketmaster Insider.
Tour
See DAVIE live! Check out his tour dates and find a show near you.
You Might Like
Watch an intimate performance with the rising singer-songwriter.
Our partners at Ones to Watch invited Greyson Chance to perform live. It's a must-watch.
Our partners at Ones to Watch invited Carlie Hanson to perform live. Watch it here.