Great NCAA Football Traditions: Round 3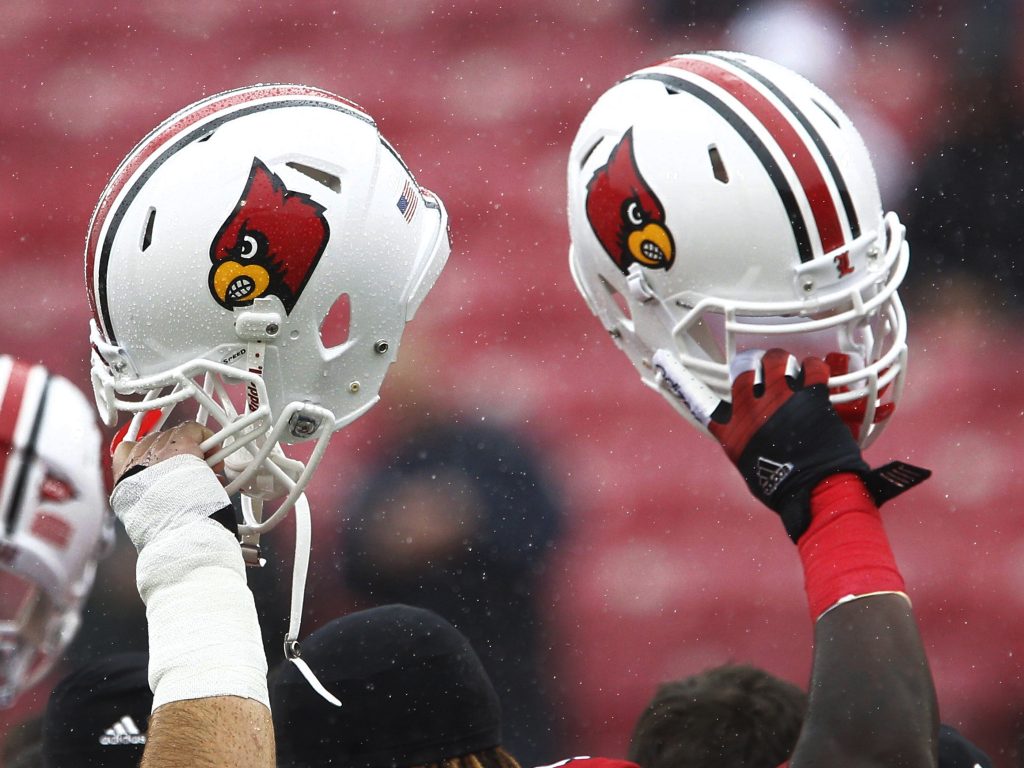 Welcome to Ticketmaster Insider's new series chronicling NCAA Football's Greatest Traditions. Rounds one and two were pretty stacked with greatness – what teams will rally throughout round three?
University of South Carolina Gamecocks
Lots of NCAA schools have great tailgating, but nobody does it quite like the Gamecocks. South Carolina fans have the "Cockabooses" – 22 flashy, garnet colored cabooses that sit outside Williams-Brice Stadium year-round. Introduced in 1990 by a real estate developer who believed the future of Gamecock football to be in the tailgating, these cabooses are the cross-section between SEC football, tailgating, and luxury. The Cockabooses are privately owned, and many of the owners open their cabooses to others. Go experience some southern hospitality and a Gamecock tailgate all in one!
University of Louisville Cardinals
Don't step on the cardinal bird – its bad luck! Louisville players and fans take their tradition seriously. Many rival teams have stepped on it for intimidation, then ended up losing the game. After victories, Louisville players all take a lap around the stadium, giving high fives to fans. 
UCLA Bruins and USC Trojans
The "crosstown rivalry" is a time-honored tradition that is known around the world, between two large universities overflowing with school spirit in one city, only 12 miles apart. Households become divided. Relationships are put at stake. Family members are expected to adhere to an ancestor's alma mater. It's the UCLA–USC rivalry.
In the week leading up to the game, students take part in pranks, guard their mascots for all hours of the day, and participate in smaller tournaments. The Victory Bell signifies who won the last game based on which color it is painted: blue or red. The bell rests on the sidelines of the last winner's home games until the next rivalry game. Go see the legendary rivalry for yourself in person!
Vanderbilt University Commodores
Before each home game, first-year students lead the Commodores onto the field. Not only is it exciting for these young students to be able to do this, but it is always incredibly fun to watch. Their spirit and energy are contagious and a great way to kick off Vanderbilt football!
Boise State Broncos
The Boise State Broncos have won the vast majority of their home games since the introduction of the blue turf field in 1986 – aptly nicknamed "Smurf Turf!" The athletic director at the time wanted to set Boise State's football stadium apart from others. Since the installation, visitors from over 40 countries and all 50 states have come to Boise State games. Enrollment tripled and the football program flourished. If a school wants to install a colored field, they must first go through Boise State's attorney for approval.
Looking to experience some of these traditions in person? Check out the widget below for tickets to some of the most thrilling games in all of sports.
You Might Like
An exciting array of food, drink, and assorted fun if you're heading to town for the Final Four.
Family-friendly and fan-centric activities, shows, and events in Minneapolis to extend your excitement for March Madness.
A look back at the best matchups in tournament history before Washington and Ohio State face off.