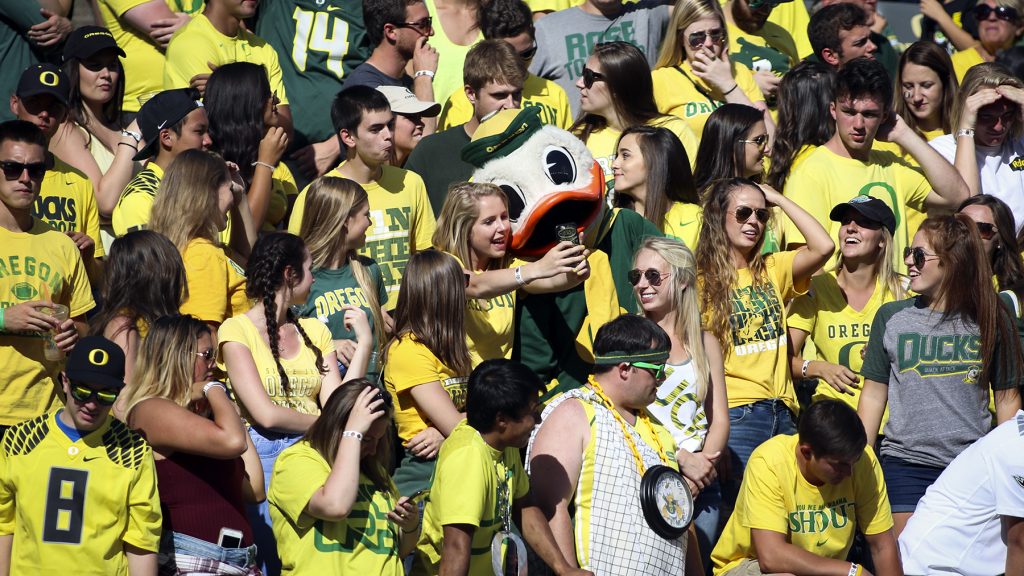 Welcome to Ticketmaster Insider's new series chronicling NCAA Football's Greatest Traditions. Round one was quite the kickoff – are you ready for round two? Let's rumble!
Syracuse University Orange
It is no secret Syracuse fans bleed Orange. A lesser known secret, however, is that the Carrier Dome (also home to Syracuse Basketball) is nicknamed the "Loud House." Fans jingle their keys on third downs to distract the opposing team, creating little room for concentration among the unsuspecting opposing team. Attend a Syracuse home game and hear for yourself just how loud the Loud House truly is!
University of Oregon Ducks
Before each home game, a man revs and drives a motorcycle onto the field, wearing an Oregon football helmet, with the duck to lead the players out onto the field. This tradition gets fans revved up for the start of Oregon football! 
Oklahoma State Cowboys
Some teams have motorcycles, some teams have… horses! After each touchdown the Cowboys score, the Spirit Rider and Bullet the Horse gallop onto the field carrying an OSU flag in celebration. From the game in this video, OSU beat Lamar University handily 59-3. Bullet put in a major workout that day!
University of Central Florida Knights
When UCF scores a touchdown, the cheerleaders do push-ups for the score on the board. Sometimes fans join in too, or throw a fan in the air for the number of points. Though you have to admit, those handstand push-ups are pretty impressive.
Michigan State Spartans
Before each home game, members of the Michigan State football team walk together alongside family and fans to drop pennies on the Spartan statue on their way to the stadium. It's a great way for fans to feel personally connected to the players of their team and for players to get in the right headspace to play the game!
Looking to experience some of these traditions in person? Check out the widget below for tickets to some of the most thrilling games in all of sports.
You Might Like
An exciting array of food, drink, and assorted fun if you're heading to town for the Final Four.
Family-friendly and fan-centric activities, shows, and events in Minneapolis to extend your excitement for March Madness.
A look back at the best matchups in tournament history before Washington and Ohio State face off.