Q&A: National High School Musical Theatre Award Winners Josh Strobl...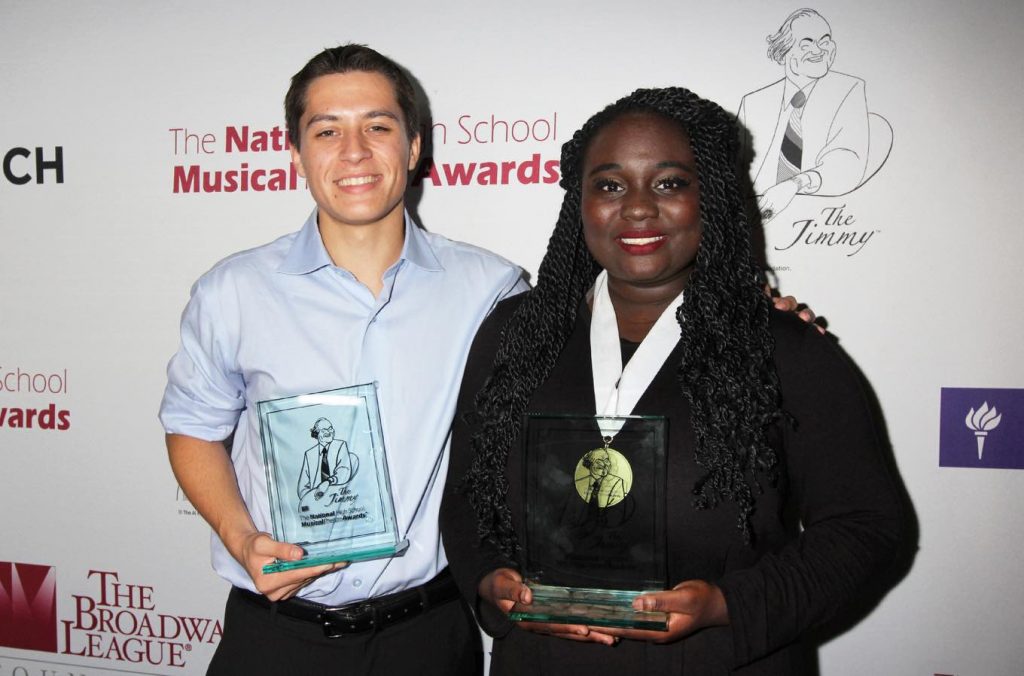 Every year the country's best and brightest young performers descend on Broadway for the National High School Musical Theatre Awards, a week-long intensive of rehearsals, workshops, and mentoring sessions that culminate in a showstopping performance at Broadway's Minskoff Theatre. The 62 finalists at this year's awards were whittled down from more than 50,000 student hopefuls, so you'd better believe there was some serious talent on display at the awards.
When all was said and done, the esteemed panel of judges felt that Josh Strobl and Amina Faye deserved the JimmyTM Awards presented by The Broadway League – along with $10,000 towards furthering their education and scholarship opportunities. Amazing, right?
We wanted to learn more about these rising young stars, so we shot them some questions about their experience at this year's Jimmy TM Awards. Check out their responses below, and join us in bidding them toi toi toi as they continue to follow their Broadway dreams.
TM: Congrats on winning the Jimmy Award for [Best Performance by an Actress or Best Performance By an Actor]! What did you do to celebrate your win?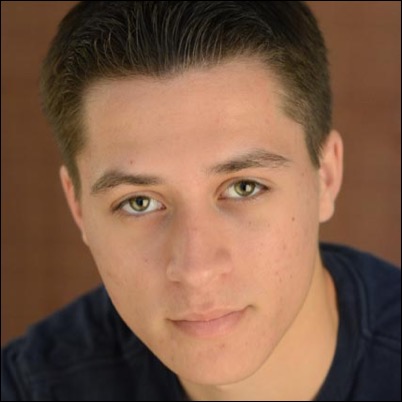 Josh: To celebrate I went to see Something Rotten with my family and loved the show!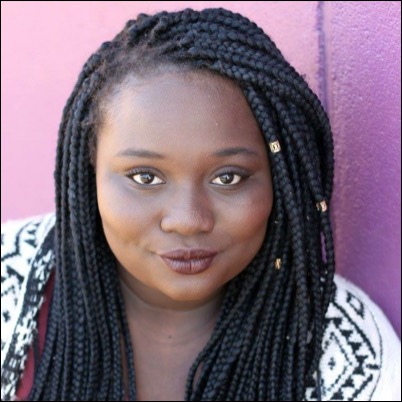 Amina: I slept! And then went back to fasting for Ramadan.

---
TM: What was it like making your Broadway debut at the Minskoff Theatre? What was your favorite moment?
Josh: It was so surreal to perform on the stage of the Minskoff, not many 18-year-olds can say they performed on Broadway! My favorite moment would have to be performing in the closing number of the show with the 61 nominees, I grew so close to them and each of them were genuinely happy for me and I felt that through the music and it was so powerful.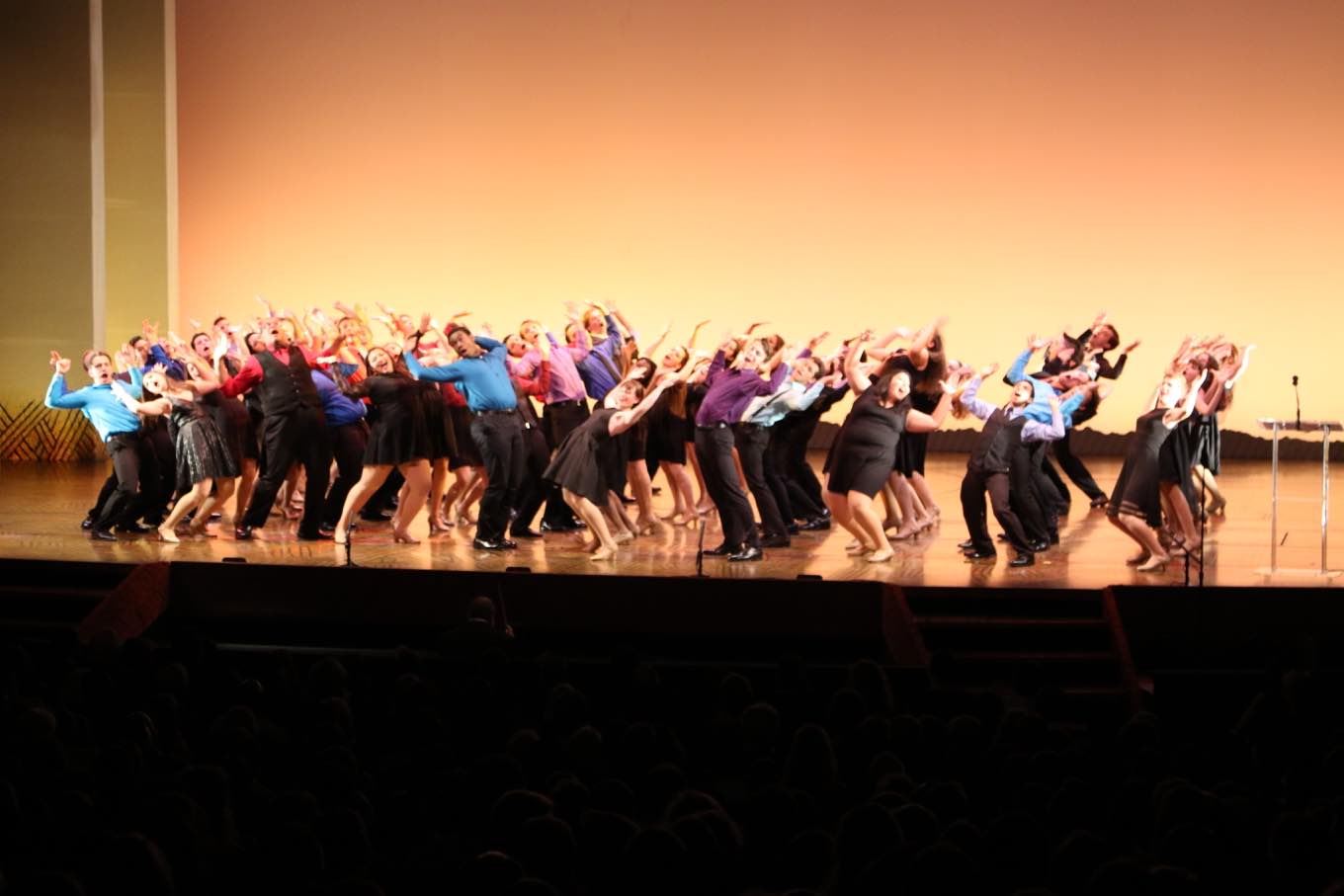 Amina: My favorite moment was the opening number with everyone else on stage. I loved feeling the energy!
---
TM: You and the other performers participated in a week-long rehearsal and coaching intensive before the show — can you tell us a little bit about that experience?
Josh: The 9 days of rehearsal and intensives was unlike anything I've ever experienced. I can speak for every nominee when I say we did not think we would get all of our work done. Boy were we wrong! We trusted the process and with the help of Van Kaplan, Kiesha Lalama, Michael Moricz, and countless staff and chaperones, the show went flawlessly. I was lucky enough to be coached by Eden Espinosa during the week, and I used a lot of what she taught in my performance on Monday night. The environment was just so professional and that was my favorite part. So often high school students will be treated like kids but the staff treated us the way it will be in the real world of this business, which is so necessary.
Amina: It was rigorous, very challenging, and very rewarding. We were treated like professionals, which was really different for me. It has benefited all of us. I feel like it has validated that I can go into this profession and be successful.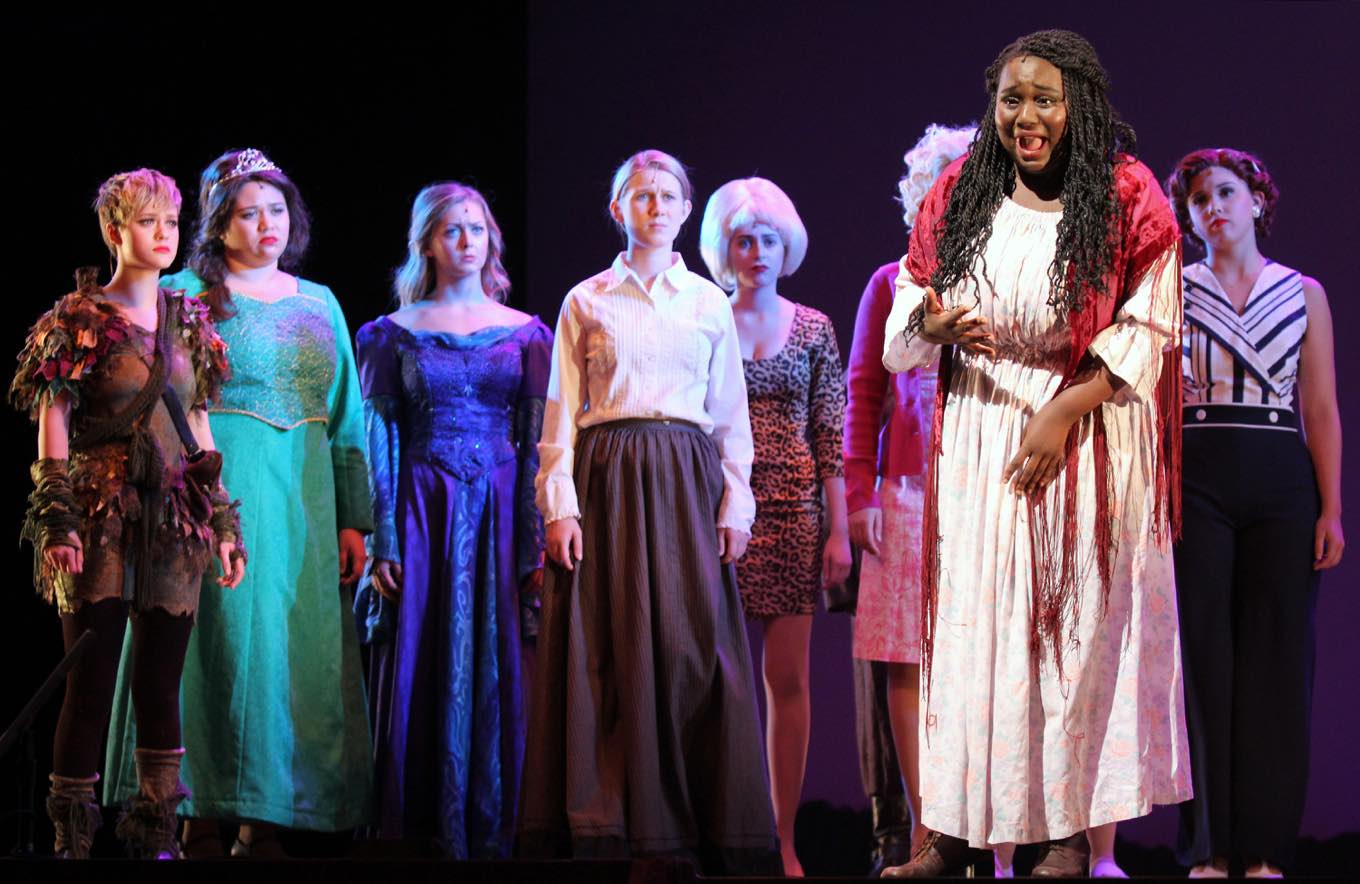 ---
TM: As one of just 62 performers chosen from among 50,000 students, there's a lot of pressure on you at the awards – what do you do to deal with that pressure?
Josh: One way I deal with the stress is to simply breathe. It wasn't easy getting on that stage and being so vulnerable in front of a crowd of people that I will one day be auditioning for/ hopefully working with. That being said I started to freak out before it was my turn to perform so I closed my eyes and took a couple deep breathes and I said to myself that I trust the work I have put into this song, and I performed as if there was no one in the audience.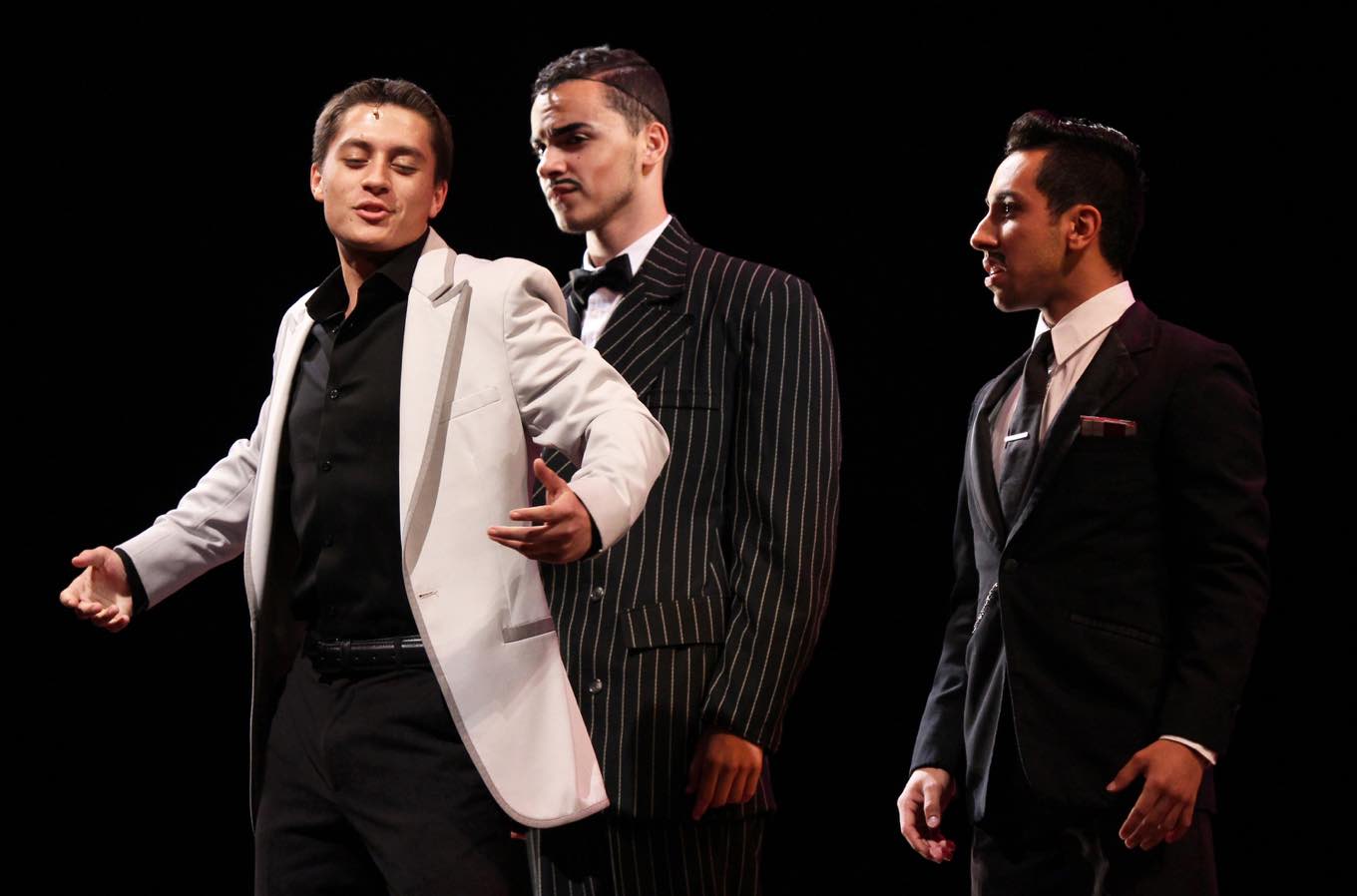 Amina: I isolated myself at times so I could think about the information that was being thrown at us. It was great to have time to reflect and to digest everything I was learning. Listening to music on my headphones also helped.
---
TM: When did you start doing musical theater?
Josh: I did my first musical when I was 15 years old but it was just this last year that I started really getting into musical theater.
Amina: Freshman year of high school. I was in the ensemble of Young Frankenstein.
---
TM: What's your dream role?
Josh: My dream role would be to play Tony in West Side Story.
Amina: Lucy in Jekyl and Hyde.
---
TM: What's your favorite Broadway show and why?
Josh: My favorite Broadway show is West Side Story. In my opinion this show changed musical theater forever – with the power duo of Bernstein and Sondheim it was nothing less than genius. The music is incredible and the story is heart-wrenching – this makes the show timeless.
Amina: The Color Purple. It's just great to go into a theater and watch people who look like me and sound like me. The message that the show conveys is really meaningful, it's just amazing.
---
TM: Who's your favorite Broadway star and why?
Josh: My favorite Broadway star would be a tie between Jeremy Jordan and Aaron Tveit. They both have phenomenal voices and they have similar ranges to me, so when I pick songs to sing I always go to what they are singing. I have yet to see Aaron live but I have seen Jeremy Jordan live in Los Angeles and it was one of the best shows I've seen. My favorite cover of Jeremy Jordan is "Somewhere Over the Rainbow" mixed with "Home."
Amina: Cynthia Erivo. She is so genuine and her portrayal as Celie [in The Color Purple] is beyond this world.
---
TM: What's your favorite part of high school? What aspect of high school are you looking forward to to leaving behind?
Josh: I love the performance aspect of my high school. We put on such professional shows and I know that not every show I do after I leave high school will be to that caliber. With that being said I am glad to be moving on because it is time for me to move on, but I will always be thankful to John Burroughs High School for giving me my start!
Amina: Participating in shows! Theater was a big part of my life in High School and helped me figure out who I am. I'm excited to leave behind cafeteria food!
---
TM: What are you listening to right now? Anything essential on your playlist we should know about?
Josh: I listen to all kinds of music. I started out performing in rock bands before I got into musical theater so I love listening to alternative and classic rock music. I also love listening to film scores while I do my homework. And finally what's been on repeat for the last six months or so has been the Hamilton soundtrack. I'm obsessed with the show and I was lucky enough to see it in January!
Amina: Hamilton and Waitress. Hamilton because it's Hamilton! And I love Sara Bareilles. The music speaks to me.
---
A huge congrats to all the winners and nominees of the National High School Musical Theatre Awards. Your work inspires us, and we can't wait to see what you do next.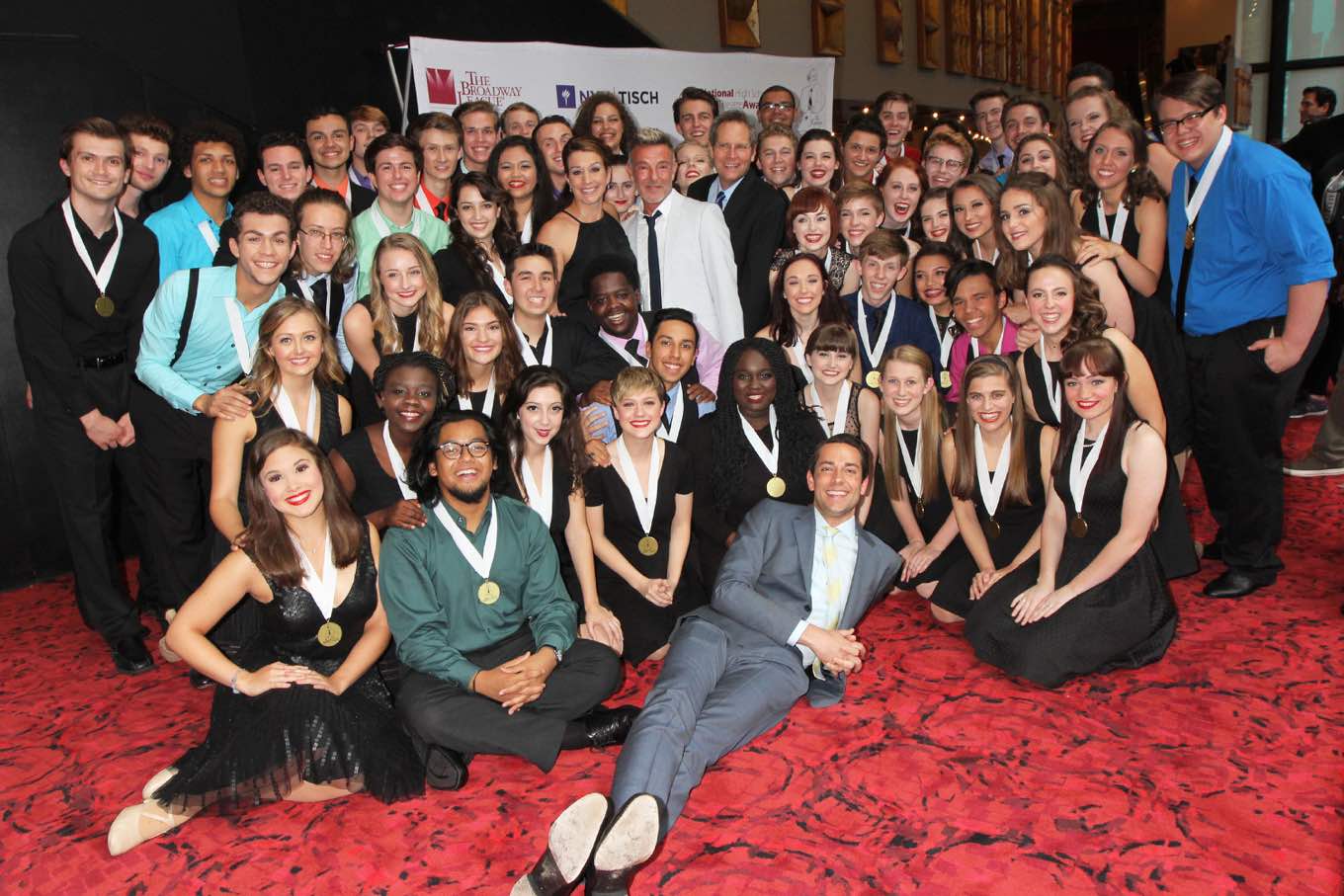 ---

Tags