New Music Favorite: Get to Know Lizzo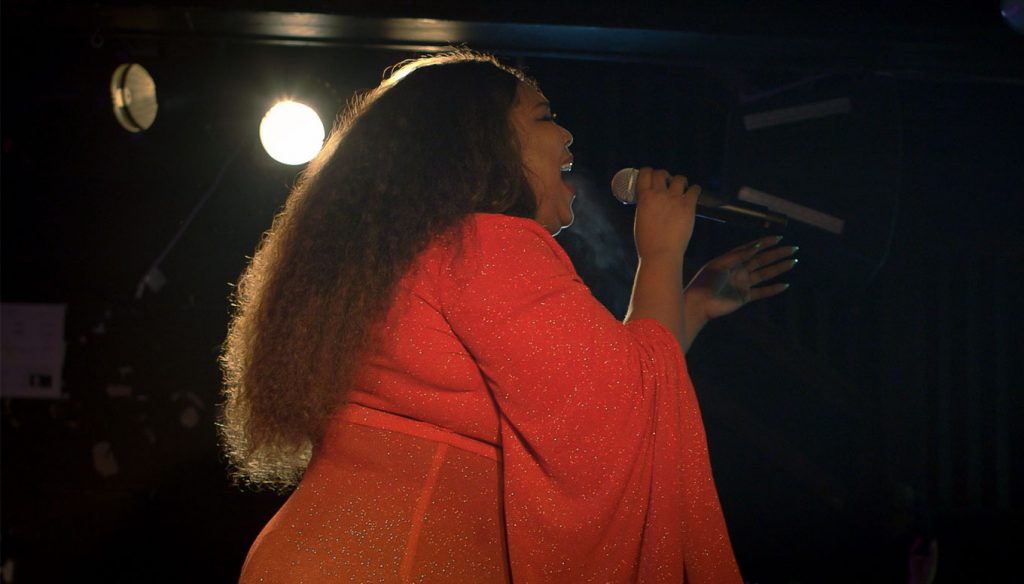 Hometown: Minneapolis, MN
Latest Music Release: New EP Coconut Oil (Download her song "Good as Hell")*
See Her Live: Currently on tour in the U.S.
If You Like: Missy Elliott, Lauryn Hill, Big Grams
FYI: Lizzo graduated with a classical flute degree from the University of Houston
Lizzo's music chronicles her journey to love herself, and it has helped her growing legion of followers do the same. The larger-than-life rapper and vocalist is known for uplifting messages about body positivity, gender, race, and politics, and her deeply personal relationship with these issues makes her music that much more powerful for listeners.
Lizzo, aka Melissa Jefferson, was first inspired to dedicate her life to music after seeing an especially moving Destiny's Child performance. Following a course of musical study at the University of Houston, she took her talents north to Minneapolis, where she quickly fell in with the region's vibrant hip hop scene. When the opportunity to record a solo album came up in 2013 she seized it and cut the down-and-dirty Lizzobangers, which saw her delving deeper into personal subject material while also crafting her fastest, most swagger-laden flows.
After the album's release Lizzo continued to expand on her big sound, incorporating both quirky indie elements and more soul-searching gospel inspired by her Houston roots. Soon artists across the musical spectrum were tapping her to lend her inimitable style and bold vocals to their songs, including legendary funk savant Prince, synthpop mainstays Bastille, and throwback soul outfit St. Paul and the Broken Bones. The world was ready for Lizzo, and she let them have it big time with her breakthrough 2015 album Big Grrrl Small World.
Following a major label leap to Atlantic's Nice Life imprint, she thrilled fans in 2016 with her new EP Coconut Oil as well as the self-empowerment anthem "Good as Hell." She performed the inspiring single on Full Frontal with Samantha Bee later in the year before bringing it directly to fans on her current U.S. tour.
Check out our exclusive behind-the-scenes video below to get to know more about Lizzo.
*Mobile users please visit a desktop computer to download your track
Watch
Tour
You Might Like
Watch an intimate performance with the rising singer-songwriter.
Our partners at Ones to Watch invited Greyson Chance to perform live. It's a must-watch.
Our partners at Ones to Watch invited Carlie Hanson to perform live. Watch it here.