New Music Favorite: Get To Know Levi Hummon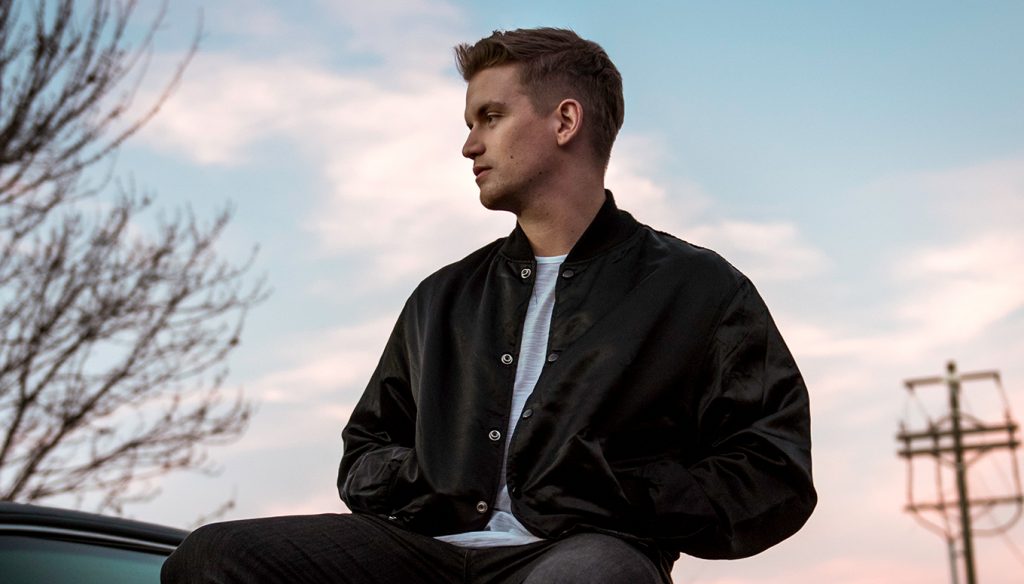 Hometown: Nashville, TN
Latest Release: His new single "Songs We Sang" dropped March 9th.
See Him Live: He'll be at C2C: Country to Country Roadshow 2018.
If You Like: Ed Sheeran, Keith Urban, Jeff Buckley, Rascal Flatts
FYI: His father co-wrote hit songs for the Dixie Chicks, Rascal Flatts and Sara Evans, among others.
Country music has gone global these last thirty years, proving that the appeal of good songwriting rooted in everyday life experiences isn't restricted to the rural American South. That said, some people are born into it, and rising singer-songwriter Levi Hummon is one of them. He grew up in Nashville, the son of hit country songwriter Marcus Hummon.
"Growing up in Nashville has allowed me to be surrounded by such a creative community," Levi told Ticketmaster Insider. "Nashville is built on songwriting and from a young age I knew what it took to write a song. I grew up seeing my Dad write songs for people like Tim McGraw and Rascal Flatts, which inspired me to start songwriting." His memories of being a kid in "Music City" also inform his brand new single, "Songs We Sang." Hummon explains, "I was driving around town and I realized that although a lot has changed, I remember bits, pieces and highlights from my youth. I really do remember the songs that we sang at parties or on the way home from school. I wanted to capture that feeling in a song." He says it's his favorite song to play live and that his fans love it too.
Another song close to Levi's heart is "Love Heals," which he co-wrote with his father, and shares its name with the 2017 book by his mother, the Reverend Becca Stevens. The song is duet with Alison Krauss, a family friend. "Alison is a champion of my moms' organization, Thistle Farms, which helps women get off the streets and overcome addiction," Levi explains, and says recording with the esteemed bluegrass singer and musician was, "truly special."
Cited as one of "Country's 10 Artists to Know" by Rolling Stone magazine, and having already wracked up over 11 millions streams of his single "Stupid," Hummon looks forward to a busy year ahead. He's currently in the middle of a UK tour with Kristian Bush, including appearances at the C2C: Country To Country Festival. Hopefully he'll be hitting the road stateside this summer so look out for Levi Hummon when he comes to your town.  
Tour
See Levi Hummon live, check out his tour dates and find a show near you.
You Might Like
Watch an intimate performance with the rising singer-songwriter.
Our partners at Ones to Watch invited Greyson Chance to perform live. It's a must-watch.
Our partners at Ones to Watch invited Carlie Hanson to perform live. Watch it here.