New Music Favorites: Get to Know LANY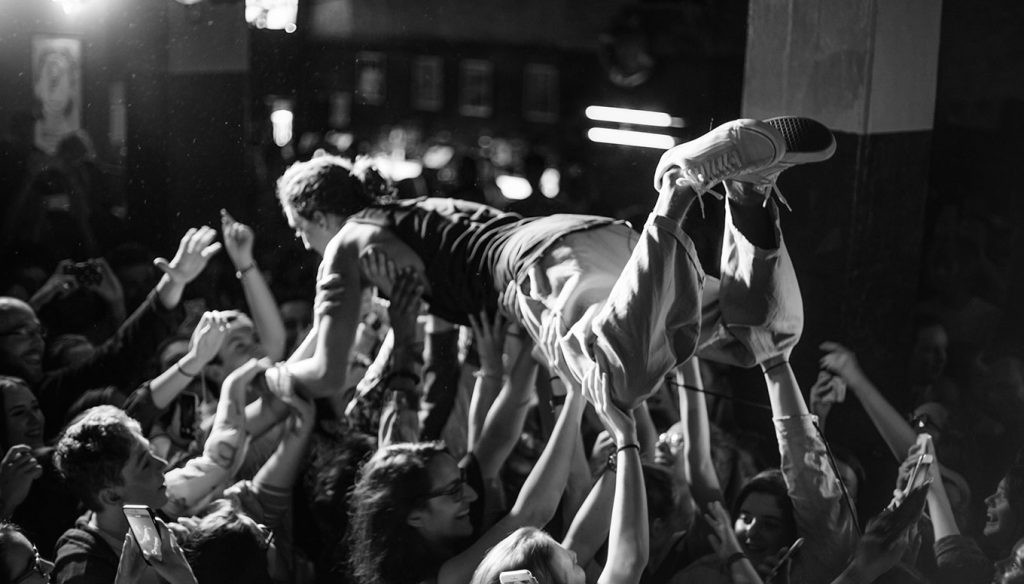 Hometown: Los Angeles (the group was formed in Nashville, but quickly relocated to LA)
Latest Music Release: New EP kinda and debut record this year (Download their song "ILYSB")*
See Them Live: Currently on tour in the U.S.
If You Like: The 1975, Troye Sivan, Oh Wonder
FYI: Paul loves McDonald's Chicken McNuggets, or "nuggz" as LANY calls them
This talented trio was first brought together by a serendipitous confluence of friendship and fate. LA-based singer-songwriter Paul Jason Klein (vocals/keys/guitar) decided to take a trip to Nashville in 2014 to visit his pals Jake Goss (drums) and Les Priest (keys/guitar/vocals). The two Nashvillians were busy at the time working on their own project WRLDS, but they put it on the back burner to let Paul sit in on a couple jams. They instantly found a sweet spot between indie rock and atmospheric pop and laid down their first two songs – "Hot Lights" and "Walk Away" – during their brief four days together.
Although they didn't intend the project to be permanent, they did post the songs to an anonymous SoundCloud account, and soon major labels were clamoring for more from the as-yet-unnamed group. Following their cross-country relocation to the City of Angels – which partially inspired them to adopt the initialism LANY, which stands for "Los Angeles New York" – they responded to the sudden demand with their stellar debut EP Acronyms and its viral leadoff single "ILYSB."
LANY kept rolling in 2015 with opening slots for like-minded groups Twin Shadow, X Ambassadors, and Halsey before turning heads with a hot set at Lollapalooza. By the end of the year, they had inked a deal with Polydor to release the compilation EP Make Out and launched their first headlining tour. Their most recent EP, kinda, has also been generating buzz based on advanced singles "WHERE THE HELL ARE MY FRIENDS" and "yea, babe, no way" – which are sure to inspire plenty of smiles at their party-worthy concerts.
Check out our exclusive behind-the-scenes video below to learn more about LANY.
*Mobile users please visit a desktop computer to download your track
Watch
Tour
You Might Like
Watch an intimate performance with the rising singer-songwriter.
Our partners at Ones to Watch invited Greyson Chance to perform live. It's a must-watch.
Our partners at Ones to Watch invited Carlie Hanson to perform live. Watch it here.