Celebrating Lady Gaga's New Album With Beautiful Fan Art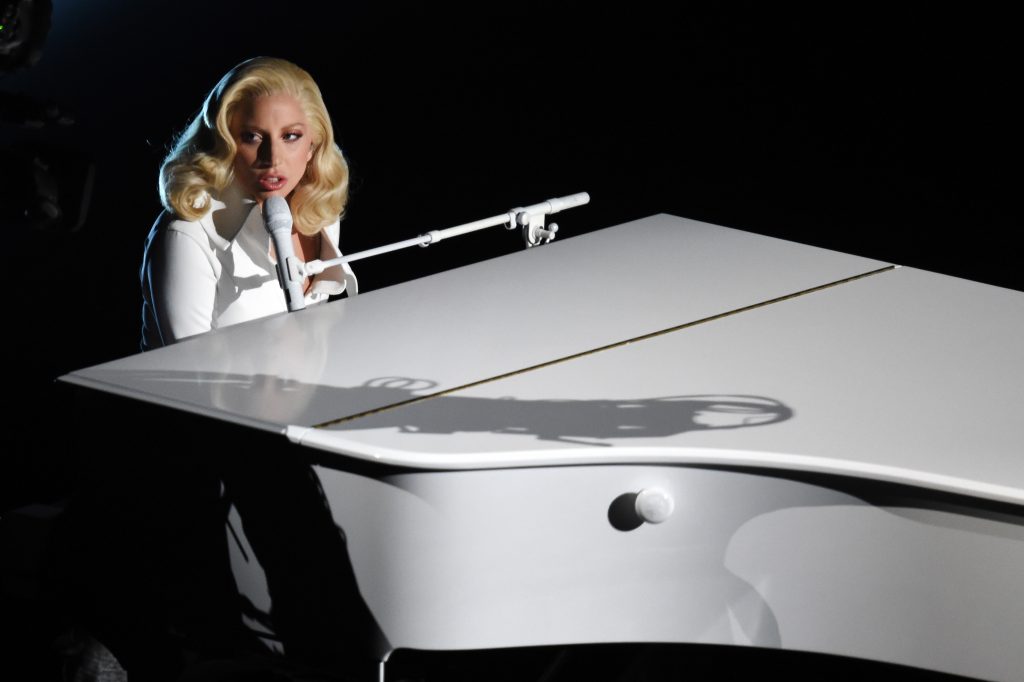 Lady Gaga has kicked up quite a whirlwind of excitement since the release of her brand new album, Joanne, last Friday. In just one week, the entertainment powerhouse has appeared on SNL, a New York rooftop, James Corden's Carpool Karaoke, and even unveiled her brand new Apple Music ad.
Oh, and she also managed to land herself a spot on stage for a little event you may have heard of: The Super Bowl 51 Halftime Show!
(It's not too late to reserve your Super Bowl LI packages! Head over to Ticketmaster.com for pricing and more info.)
Lady Gaga's artistic impact in music, fashion, and television has earned her quite a legion of devoted fans over the last decade or so. And as it turns out, her fans are quite the artistic bunch, themselves. As the Joanne hype continues to sweep the globe, her gigantic fandom are showing their love and support with some seriously beautiful creations of their own.
In honor of all the recent excitement, we rounded up some of the latest and greatest Gaga fan art to share with you today. Though they are darn near perfect, they are certainly NOT an illusion ;). Check it out down below in this week's #FanArtFriday:
Seriously, is this Disney-style Joanne not the cutest thing you've seen all day? Thank you @Esteesdave!!
---
@ladygaga
I have something to tell you. PLEASE, write me pic.twitter.com/3XFBHYjJkQ

— Alexander (@kadnikovalex) October 14, 2016
Absolutely loving @kadnikovalex's use of purple and pink pastel hues to play off of Gaga's new favorite hat. Gorgeous!
---
You know you struck gold when Mother Monster herself is posting your artwork on her own personal Instagram. Brilliant pencil sketch by @ctartworld.
---
YO this A-Yo artwork is dope! Awesome illustration of Gaga smoking 'em all away by @carlosgzz003
---
Woah! The talented backto1974.tumblr.com really brought it home with this spicy gif action. ?
---
Started my illustration project with painting/drawing my daily inspiration @ladygaga . Thank you for inspiring ✌?️⚡️ pic.twitter.com/SxlOREs62L

— Camron † Rex (@camron_rex) April 8, 2016
@Camron_rex absolutely killed it with this gorgeous painting of Gaga rockin' David Bowie's trademark face-paint. Bravo!
---
@ladygaga you like my pumpkin?? #JoanneVibes pic.twitter.com/r7Ti8KvjYK

— Steven Drum (@steven_drum) October 17, 2016
Let me get this straight…while I'm over here struggling to carve some triangle eyes in my Halloween pumpkin, you went and did THIS with yours?! You're a wizard, @steven_drum.
---
Need a last minute Halloween costume idea? Miranda Hedman can help you become Gaga as 'The Countess' (aka the ultimate baddie) with this excellent make-up tutorial. Good luck!
---
Lady Gaga fans are the real deal! Big thanks to all you little monsters out there doing your thing.
Tags