5 of Kobe's Most Motivational Quotes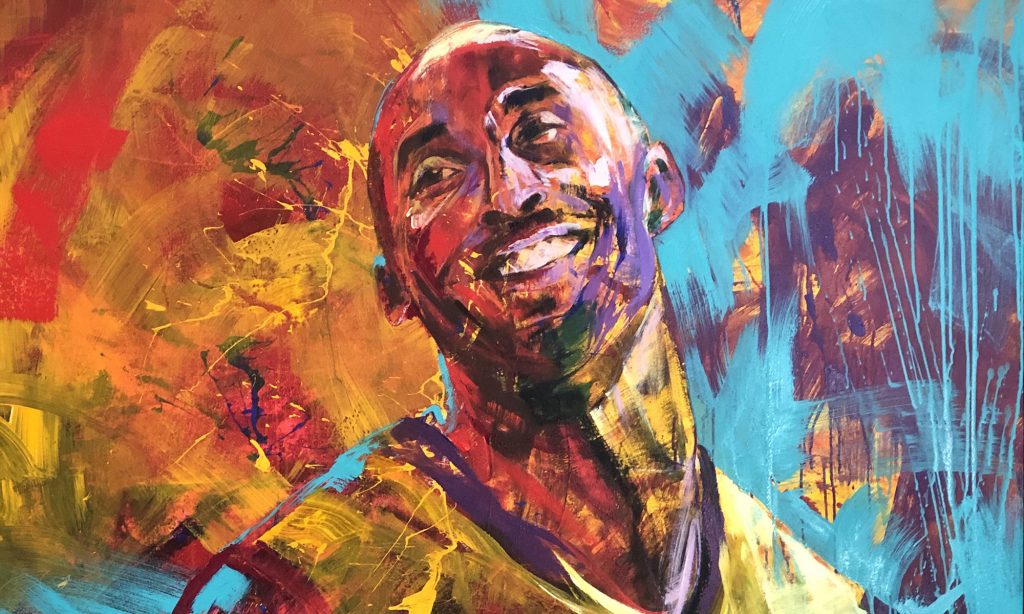 Kobe Bryant's legacy is a towering one. Though he was just 41 when he passed, he packed as much as anyone could into those years. Bryant spent all twenty years of his NBA career with the Lakers, winning five championships plus piles of individual accolades, and was posthumously inducted into the Naismith Memorial Basketball Hall of Fame. The two-time Finals MVP wore Nos. 8 and 24 for L.A., both of which have been retired by the franchise. 
After retiring from basketball in 2016, Bryant seamlessly transitioned into being a full-time "girl dad," husband and storyteller. He founded Granity Studios, a multimedia company that served as a hub for him to find just as much success on the page as the hardwood. Bryant's scripted animation Dear Basketball won an Oscar in 2018 for best animated short film. 
Defining Bryant's legacy is made a bit easier because he did a phenomenal job of describing it on his own — through both actions and words. In honor of Mamba Day on Monday, August 24, here are five of his most inspirational quotes through the years. 
On Legacy
"You are responsible for how people remember you — or don't. So don't take it lightly. If you do it right, your game will live on in others. You'll be imitated and emulated by those you played with, those you played against and those who never saw you play at all. So leave everything on the court. Leave the game better than you found it. And when it comes time for you to leave, leave a legend."
On Character and Success
"When you make a choice and say, 'Come hell or high water, I am going to be this,' then you should not be surprised when you are that. It should not be something that is intoxicating or out of character because you have seen this moment for so long that … when that moment comes, of course it is here because it has been here the whole time, because it has been [in your mind] the whole time."
On Leadership
"Leadership is lonely … I'm not going to be afraid of confrontation to get us to where we need to go. There's a big misconception where people think winning or success comes from everybody putting their arms around each other and singing kumbaya and patting them on the back when they mess up, and that's just not reality. If you are going to be a leader, you are not going to please everybody. You have to hold people accountable. Even if you have that moment of being uncomfortable."
On Sacrifice
"There's a choice that we have to make as people, as individuals. If you want to be great at something, there's a choice you have to make. We all can be masters at our craft, but you have to make a choice. What I mean by that is, there are inherent sacrifices that come along with that. Family time, hanging out with friends, being a great friend, being a great son, nephew, whatever the case may be. There are sacrifices that come along with making that decision."
On Dreams
"You know, if you do the work, you work hard enough, dreams come true. Those times when you get up early and you work hard. Those times when you stay up late and you work hard. Those times when you don't feel like working, you're too tired, you don't want to push yourself, but you do it anyway. That is actually the dream."
Kobe Bryant portrait by Celeste Lecaroz
Tags
You Might Like
Social media has kept these sports stars connected with their legions of admirers.
There are some definite upsides to watching a show from a venue that's all yours.
Professional athletes and athletic organizations seize the opportunity to salute our nation's troops.