Arkells Are Making Waves With Their Kick Ass Live Show
Watch Arkells Exclusive Interview
In a day and age when so much music is created on laptops in people's bedrooms, Arkells are a refreshing throwback to a time when music was created by groups of musicians sweating it out together in a grungy practice space or seedy dive bar that reeked of cigarettes and stale beer. However, it's been quite a few years since Arkells have played anyplace that small. Formed in 2006, this Hamilton, Ontario five-piece has won multiple JUNO Awards back home in Canada, where they pack arenas with their ecstatic and utterly rocking live show. South of the border, in these United States, they've built up a dedicated following and aim to make waves this summer with a series of high profile festival appearances before knocking 'em dead with their own headlining tour.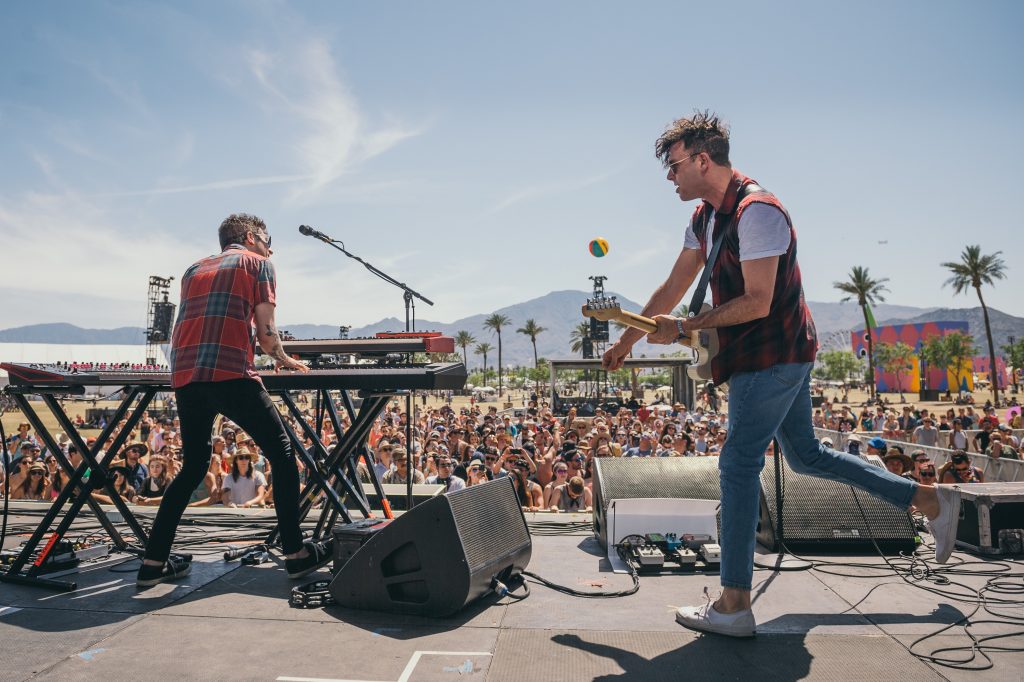 "The show only works if everybody is trying," says singer and de facto frontman Max Kerman about their high-energy concerts. "The band is definitely trying but that means the crowd also needs to be singing along and shaking their ass and if I call someone up to play guitar with us, they must come up and do their best." Adds bassist Nick Dika, "We try to have as much fun as we can, and in turn, get everybody else to have us much fun as we are."
Crowd participation is a major part of an Arkells show, with the band not afraid to crowd surf and leave the stage for the dance floor. Kerman says part of the motivation is "to see what they're seeing." This helps the band connect with fans, with Kerman adding "It's very easy when you're on stage to build a narrative in your head of what's happening. But when you can get outside your head and go and feel what they're feeling for a moment it's actually quite helpful." The band's rabid fans would agree.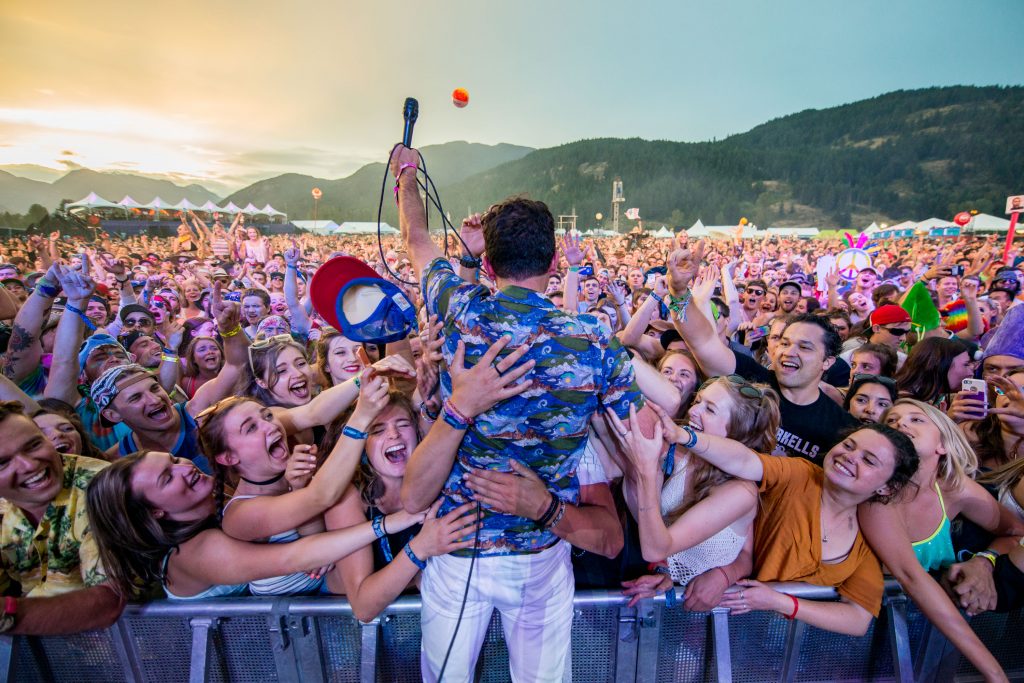 The band just wrapped an electric hometown show in front of 16,000 fans at Toronto's Budweiser Stage this past Saturday, June 24 (stay tuned for an exclusive video shot at the show). They've got a mix of more festivals and one-off solo gigs before appearing at the Meadows Music and Arts Festival in New York City this September. Make sure to check out Arkells if they come to your hometown and keep an eye out for more great exclusives with the band at Ticketmaster Insider.
See Arkells live, check out their tour dates and find a show near you.
You Might Like
Watch an intimate performance with the rising singer-songwriter.
Our partners at Ones to Watch invited Greyson Chance to perform live. It's a must-watch.
Our partners at Ones to Watch invited Carlie Hanson to perform live. Watch it here.