Exclusive Interview: Josh Groban [Video]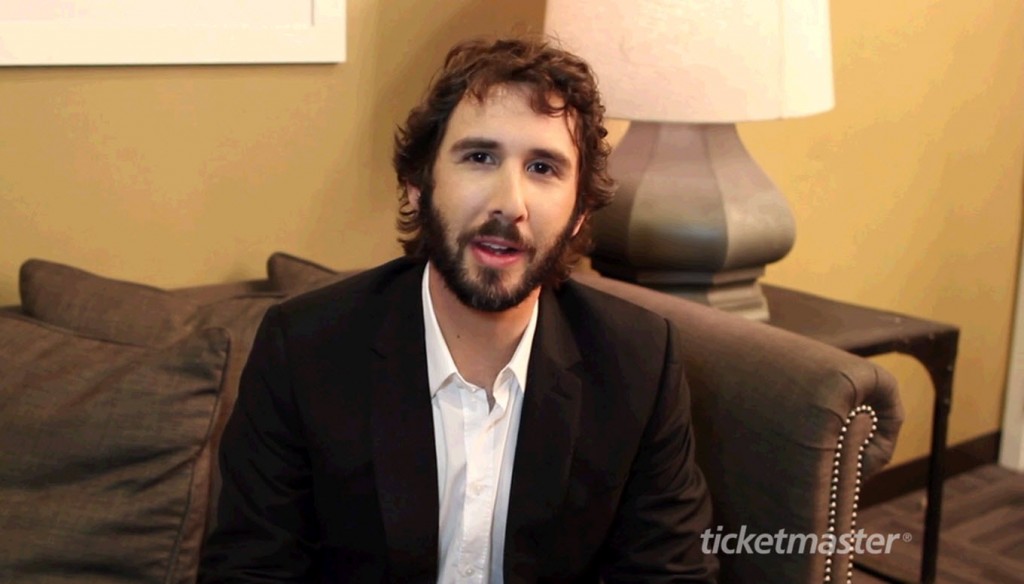 We recently sat down with the funny and oh-so-charming Josh Groban to chat about all things live music in honor of his just released seventh album Stages and upcoming tour. We've always liked the guy and everybody knows he's got the voice of an angel, but — high expectations notwithstanding — he still managed to blow us away with his witty and personable responses. The uber-friendly singer will meet his match on 5/26 when he joins the equally amiable Ellen DeGeneres and sing songs from his new album Stages.
Watch his engaging responses below, don't miss him on Ellen, and check out these great VIP packages for Meet & Greet Access, Pre-Show Party, and more for his upcoming tour. Whether you go VIP or not, Josh has your back — every online ticket purchase includes his new album Stages.
Q. Describe your strangest onstage moment.
A. Like a true professional, Josh knows the show must go on — and the high note must be hit — no matter what happens.
Q. We all have that one show, as a fan, that you will never forget. What show was that and why?
A. One of the world's most eccentric and whimsical performers bringing down the house at one of the most iconic venues in the country…man we wish we were there.
Q. When did you know you wanted to be in the music industry?
A. Josh's positive experiences in school left him with some pretty admirable views on arts education and teacher recognition — he even founded the Find Your Light Foundation to enrich the lives of young people though creativity, education, and cultural awareness.
Q. What was the first live event or concert you ever attended?
A. Josh's first live event may surprise you, but we'll give you a clue: it left him dreaming of being "bendy".
Tags