Hoping for Lady Gaga Tickets – 10 Useful Tips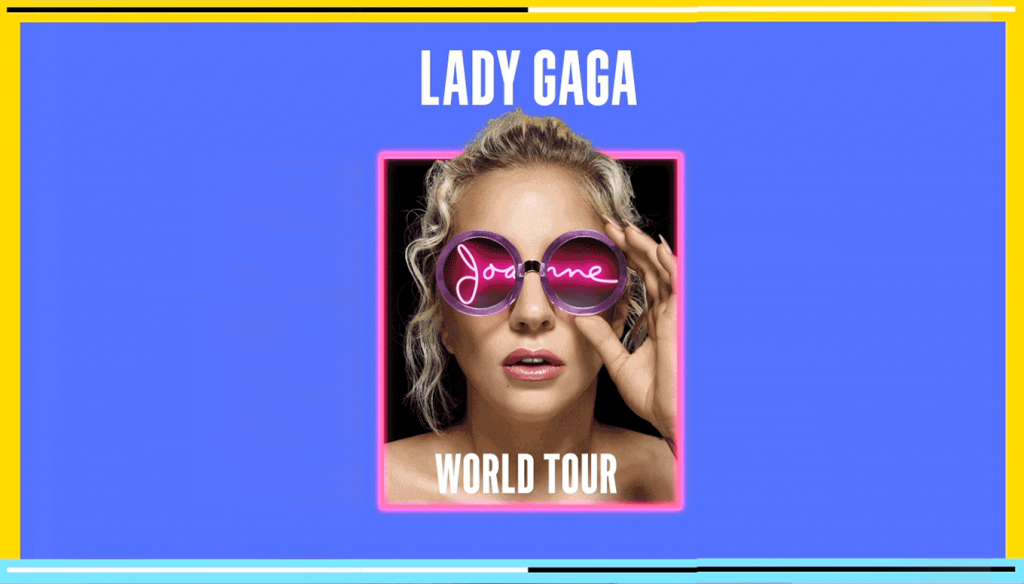 Given her high-octane performance, tickets go fast when they go on sale. Prepping to purchase Lady Gaga concert tickets? Then check out these ticket buying tips.
1. Add Favorites to Your Ticketmaster Account
Add artists to your favorites to get notified when they come to a town near you. You'll always know when the next big event is headed your way and when tickets go on sale.
Get An Account | Add Favorites
2. Sign In Ahead Of Time
Every second counts. Speed your way through checkout by storing your billing info ahead of time.
3. Keep Your Info Up-to-Date
Make sure your current credit card, address, and phone information are on file in My Account to make checkout as seamless as possible.
4. Don't Use Public Wi-Fi
Public Wi-Fi networks can slow you down when you've got limited time on your hands.
5. Get Our App
The Ticketmaster app lets you keep our entire inventory in your pocket. Plus, it's free for iPhone and Android.
6. Use Multiple Devices
Have a friend hustle on their phone, laptop, or tablet. But make sure you only use one browser (or browser tab) on each device, or else the system might think you're a bot and cancel your tickets.
7. Split Up
The fewer tickets you search for, the better chances you'll have to score those seats. Have more than one person in your group buy tickets and sit apart if you have to. You can still carpool.
8. Keep Checking Back
Sometimes additional tickets are released a few hours before an event. Resale tickets will also start popping up as the concert draws near, so check in regularly.
9. Buy Verified Resale Tickets
Even if you don't score tickets right away, Ticketmaster has your back with Verified Resale Tickets. Unlike other ticket resellers, Ticketmaster Verified Resale Tickets guarantee that the seat you pay for is the seat you get.
Turn on the resale slider above the venue's seating chart to find the seats that are available. Just look for this logo:

10. Double Check the Date & Time When Tickets Go On Sale
Check the list below for local on sale dates, and for more important Lady Gaga ticket sales details. Then, set as many reminders as you need to get in line for tickets as soon as they go on sale.
Lady Gaga Joanne World Tour 
| Date | City | Venue | On sale: |
| --- | --- | --- | --- |
| AUG 1 | Vancouver, BC | Rogers Arena | Mon. Feb. 13 |
| AUG 3 | Edmonton, AB | Rogers Place | Mon. Feb. 13 |
| AUG 5 | Tacoma, WA | Tacoma Dome | Mon. Feb. 13 |
| AUG 8 | Los Angeles, CA | The Forum | Mon. Feb. 13 |
| AUG 11 | Las Vegas, NV | T-Mobile Arena | Mon. Feb. 13 |
| AUG 13 | San Francisco, CA | AT&T Park (Stadium) | Mon. Feb. 13 |
| AUG 15 | Sacramento, CA | Golden 1 Center | Mon. Feb. 13 |
| AUG 19 | Omaha, NB | CenturyLink Center | Mon. Feb. 13 |
| AUG 21 | St. Paul, MN | Xcel Energy Center | Mon. Feb. 13 |
| AUG 23 | Cleveland, OH | Quicken Loans Arena | Mon. Feb. 13 |
| AUG 25 | Chicago, IL | Wrigley Field (Stadium) | Mon. Feb. 13 |
| AUG 28 | New York City, NY | Citi Field (Stadium) | Mon. Feb. 13 |
| SEP 1 | Boston, MA | Fenway Park (Stadium) | Mon. Feb. 13 |
| SEP 4 | Montreal, QC | Bell Centre | Mon. Feb. 13 |
| SEP 6 | Toronto, ON | Air Canada Centre | Mon. Feb. 13 |
| SEP 10 | Philadelphia, PA | Wells Fargo Center | Mon. Feb. 13 |
| SEP 15 | Rio De Janeiro, BR | Rock In Rio Festival | Thu. Apr. 6 |
| SEP 22 | Barcelona, ES | Palau Sant Jordi | Fri. Feb. 10 |
| SEP 24 | Zurich, CH | Hallenstadion | Fri. Feb. 10 |
| SEP 26 | Milan, IT | Mediolanum Forum | Fri. Feb. 10 |
| SEP 29 | Hamburg, DE | Barclaycard Arena | Fri. Feb. 10 |
| OCT 1 | Antwerp, BE | Sportpaleis | Mon. Feb. 13 |
| OCT 3 | Amsterdam, NL | Ziggo Dome | Mon. Feb. 13 |
| OCT 6 | Paris, FR | AccorHotels Arena | Fri. Feb. 10 |
| OCT 9 | London, UK | O2 Arena | Fri. Feb. 10 |
| OCT 15 | Birmingham, UK | Barclaycard Arena | Fri. Feb. 10 |
| OCT 17 | Manchester, UK | Manchester Arena | Fri. Feb. 10 |
| OCT 21 | Copenhagen, DK | Royal Arena | Mon. Feb. 13 |
| OCT 23 | Stockholm, SE | Ericsson Globe | Mon. Feb. 13 |
| OCT 26 | Berlin, DE | Mercedes-Benz Arena | Fri. Feb. 10 |
| OCT 28 | Koln, DE | Lanxess Arena | Fri. Feb. 10 |
| NOV 5 | Indianapolis, IN | Bankers Life Fieldhouse | Mon. Feb. 20 |
| NOV 7 | Detroit, MI | Little Caesars Arena | Mon. Feb. 20 |
| NOV 10 | Uncasville, CT | Mohegan Sun | Mon. Feb. 20 |
| NOV 13 | Louisville, KY | KFC Yum! Center | Mon. Feb. 20 |
| NOV 15 | Kansas City, KS | Sprint Center | Mon. Feb. 20 |
| NOV 16 | St. Louis, MO | Scottrade Center | Mon. Feb. 20 |
| NOV 19 | Washington, DC | Verizon Center | Mon. Feb. 20 |
| NOV 20 | Pittsburgh, PA | PPG Paints Arena | Mon. Feb. 20 |
| NOV 28 | Atlanta, GA | Philips Arena | Mon. Feb. 20 |
| NOV 30 | Miami, FL | American Airlines Arena | Mon. Feb. 20 |
| DEC 1 | Tampa, FL | Amalie Arena | Mon. Feb. 20 |
| DEC 3 | Houston, TX | Toyota Center | Mon. Feb. 20 |
| DEC 5 | Austin, TX | Frank Erwin Center | Mon. Feb. 20 |
| DEC 8 | Dallas, TX | American Airlines Center | Mon. Feb. 20 |
| DEC 9 | Oklahoma City, OK | Chesapeake Energy Arena | Mon. Feb. 20 |
| DEC 12 | Denver, CO | Pepsi Center | Mon. Feb. 20 |
| DEC 14 | Salt Lake City, UT | Vivint Smart Home Arena | Mon. Feb. 20 |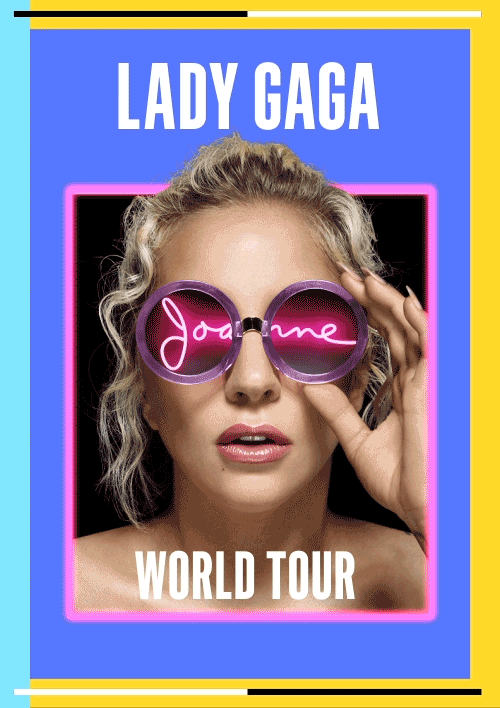 ---
Other Articles and Resources
10 Lady Gaga Looks That Prove She'll Rock the Super Bowl Halftime Show
Cover the Code: The Do's & Don'ts of Sharing Ticket Pics Online
Ticketmaster Account Manual: The Ultimate User Guide
How to Avoid Ticket Scams on Craigslist & Buying Fake Tickets