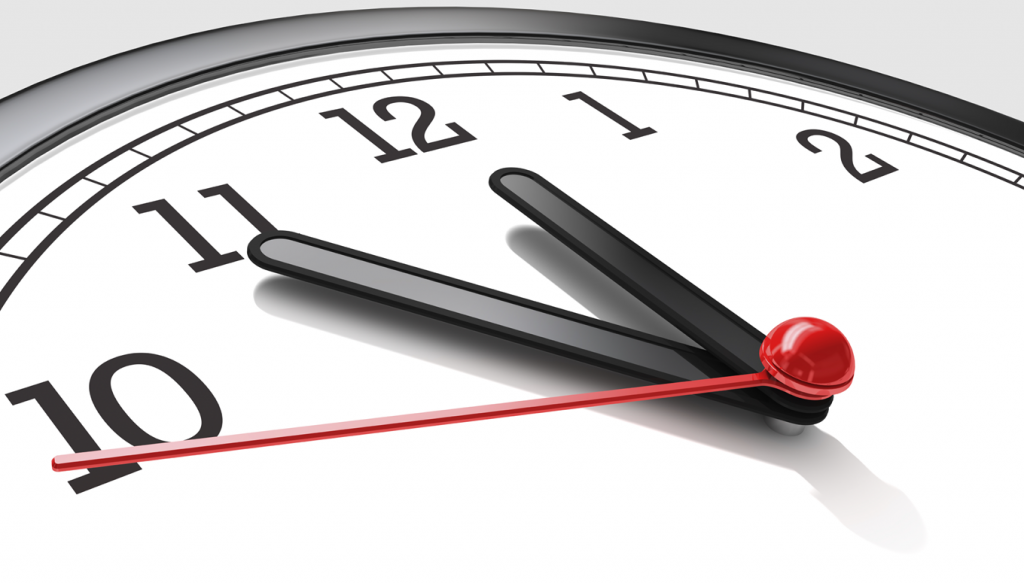 Scoring tickets for that must-see event just got a little easier. For the first time ever, Ticketmaster is providing a general onsale and presale ticket countdown clock on event pages so you can stay in the know about the tickets you want.
Ticketmaster's desktop web pages will feature a new countdown timer for upcoming presales and onsales, making it easy to get down-to-the-second updates on when you can purchase or preorder tickets. Stay ahead of the clock and check out these countdown tips and tricks.

Presale and Onsale Countdown Tips and Tricks
When waiting on an event page for the countdown to end, do not refresh the page. The page will automatically refresh for you, allowing you to purchase your presale or onsale event tickets.
Create a Ticketmaster MyAccount ahead of time so you can complete the ticket checkout process more quickly to ensure that you get the tickets you want. If you already have an existing Ticketmaster MyAccount, now it's easier to sign in.
Use the venue map to check out where you want to sit at the event ahead of the presale or onsale. Then, when the countdown clock hits zero, all you need to do is select, purchase, and enjoy!
If you were unable to find tickets, missed the presale, or didn't pick up tickets in time—don't worry! You can now find resale tickets for select events. Check the event's page and look for the resale tab.
Want a first-hand look at the new Countdown Clock?
Check out some recent examples of the update to better prepare for your next presale or onsale ticket purchase.
Onsale Example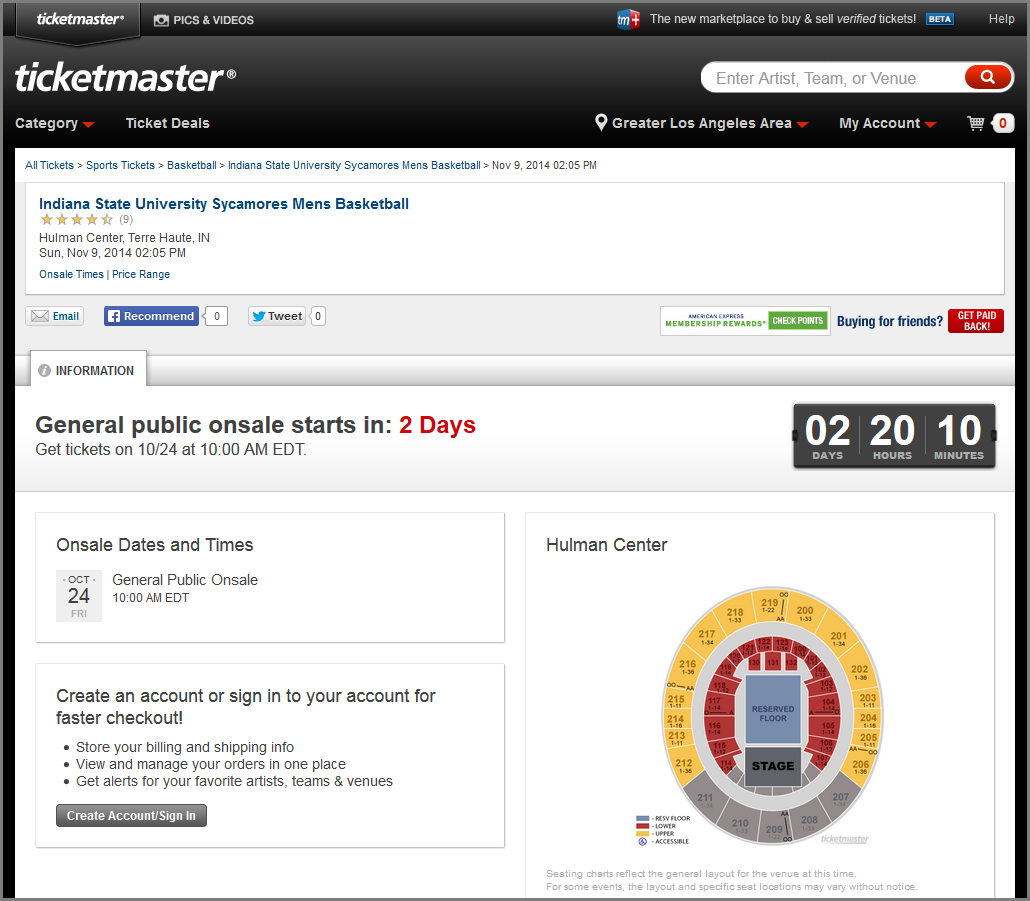 Presale Example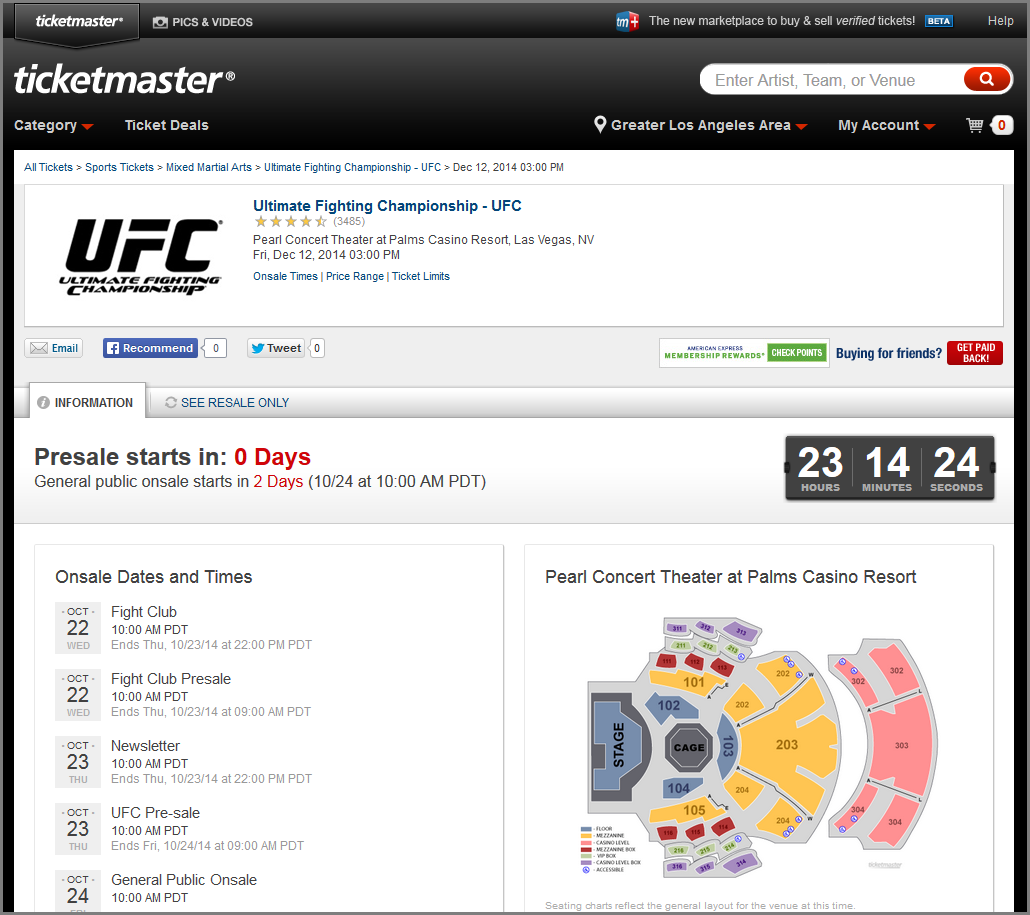 In addition to a dynamic countdown timer, the new page provides several other features to help you better prepare for the buying process:
Relevant dates and times around presale(s) and the event's general public onsale
Venue map for reviewing seat options in advance
Module to create a Ticketmaster account for faster checkout (or sign in to an existing account)
Let the countdown begin!
*dramatically watches the countdown on ticketmaster*

— BRANDON (@CakeLikeBrandon) October 28, 2014
watchin this countdown clock on ticketmaster like a hawk. leggooooooo

— Alyssa McKee (@mckee__mouse) October 24, 2014
Tags