Harry Styles Plays Troubadour with Rock Legend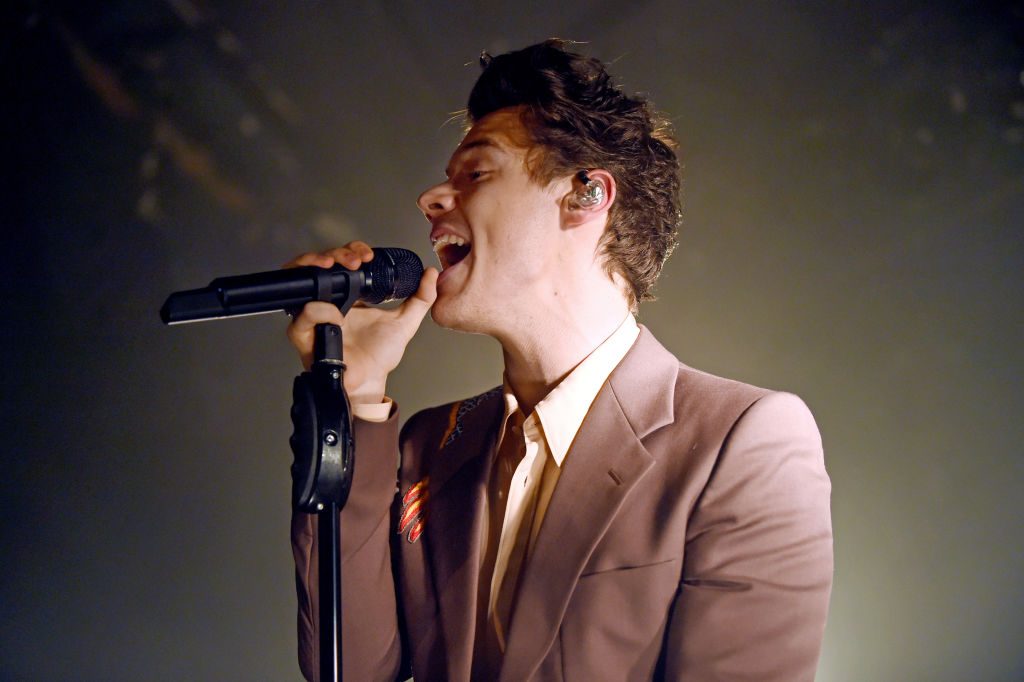 One Direction vocalist Harry Styles has embarked on a much edgier rock'n'roll inspired solo career. With the recent release of his debut self titled album, which soared to #1 on the 'Billboard 200 Album Charts', Harry's step away from pop stardom and leap into the rock world appears to be going in his favor. His new sound shows clear hints of influences ranging from David Bowie, The Rolling Stones, The Beatles and Fleetwood Mac. In addition to his debut album topping both UK and US Charts, dates for his first solo tour have sold out for various cities in mere seconds. The singer recently kicked off his first headlining tour with a surprise show, sharing the stage with one of his rock influences, Stevie Nicks.
The 23-year old global phenomenon surprised fans with an intimate show at the legendary Los Angeles venue, the Troubadour with a very special guest. The show in itself immediately reached capacity, as fans lined up at Amoeba records for hours last Friday morning to ensure their entry.
Harry Styles debuting his upcoming tour dates at the Troubadour was a treat to fans in itself, but to top this special occasion, the heartthrob brought out the iconic Fleetwood Mac vocalist Stevie Nicks. The two singers performed a duet on "Two Ghosts" and Fleetwood Mac's "Landslide" and "Leather and Lace". Harry took a seat at his own show during Stevie's portion of the set, watching Nicks play close to the Troubadour pit. Watch the epic musical collaboration below:
"Tonight is maybe the best night of my life," Harry Styles confessed to the sold-out venue of fans. Styles played each song from his self titled release, and even included One Direction song 'Stockholm Syndrome'. He ended the memorable evening with the first single he debut as a solo artist, 'Sign of the Times'.
If the Troubadour performance is any indication of what we can expect from his upcoming shows, it's surely a sign that Harry's upcoming tour should be on any rock music enthusiast's agenda.
setlist.fm is a free wiki service to collect and share setlists — the list of the songs a band or artist actually played during a concert. Anyone who likes to share their knowledge about setlists is welcome to create an account to add and edit setlists—contribute to our ever-growing collection of nearly 3 million! Follow @setlistfm on Twitter. setlist.fm is a division of Live Nation Entertainment.
Tags