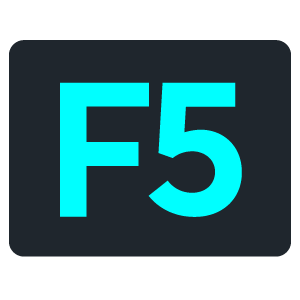 Friday5: Paul McCartney Adds 2020 Dates and More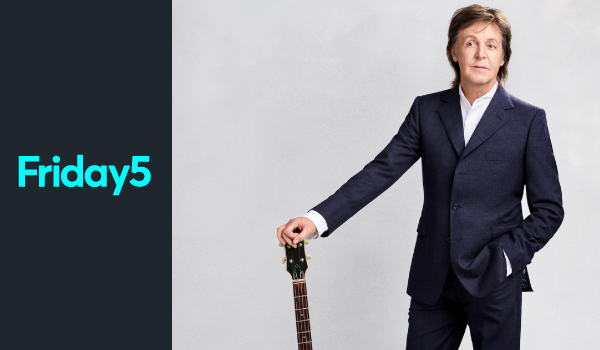 This Thanksgiving week has given us plenty to be thankful for, including a 2020 tour announcement from former Beatle Paul McCartney, a life-affirming Tiny Desk Concert from Canadian pop darling Carly Rae Jepsen and a long-awaited new release from comedy-rock maestros Tenacious D and Jack White. In sports, the NBA's Anthony Davis made his return to New Orleans, the first time since being traded to the Los Angeles Lakers, while college football fans gear up for the grand finale of Rivalry Week with the biggest games scheduled for tomorrow.
1. Paul McCartney Extends Freshen Up Tour into 2020
Sir Paul McCartney is still rocking the stage like no other, and he's showing no signs of letting up. The former Beatle will continue his Freshen Up Tour next year, stopping by select cities throughout Europe before closing it all out with a performance at the Glastonbury Festival, where, having just turned 78, he'll be the oldest musician to ever headline the long-running UK fest. 
2. Anthony Davis Returns to New Orleans as a Laker
After seven seasons playing for the New Orleans Pelicans, power forward Anthony Davis returned to The Big Easy on Wednesday, taking center stage at the Smoothie King Center — this time as a Los Angeles Laker. The atmosphere was especially high stakes given that Davis had demanded a trade from the Pelicans last season and ended up landing on the Lakers roster this summer. The game was a nail biter, and ultimately the Lakers came away with the win.
3. Carly Rae Jepsen Plays a Tiny Desk Concert
Pop sweetheart Carly Rae Jepsen made an appearance at one of music's most cherished venues: NPR's Tiny Desk. All Songs Considered host Bob Boilen has recently seen some huge stars perform at his desk, including Taylor Swift, Lizzo and now Jepsen, whose sunny, feel-good vibes were as inescapable as ever in the intimate space. She performed three songs from her latest album, Dedicated: "Now That I Found You," "Want You in My Room" and "The Sound." 
4. It's NCAA Football Rivalry Week
One of the best ways to unwind after Thanksgiving? Parking it in front of the TV to watch the NCAA's biggest rivals battle it out on the football field. Saturday will see some of the most anticipated matchups: No. 1 Ohio State heads to No. 13 Michigan and No. 5 Alabama takes on No. 15 Auburn in the Iron Bowl, while No. 7 Oklahoma goes up against No. 21 Oklahoma State, and No. 2 LSU faces Texas A&M.
5. Tenacious D Drop "Don't Blow It, Kage"
Back in August, the dream team of Jack Black and Jack White announced the formation of Jack Gray with Black's longtime Tenacious D partner, Kyle Gass. They teased us with a video that topped seventeen minutes, in which Black and Gass head to White's Third Man Records studio to record a secret track. Now that track, titled "Don't Blow It, Kage," has finally been released, with White credited as producer. Let's just hope this all turns into something bigger. Perhaps a future Jack Gray tour?
You Might Like
Plus: The Smashing Pumpkins return, Netflix Is a Joke Fest and more.
Plus: Maren Morris announces tour, the NFL combine and Kraftwerk turn 50.
Plus: NCAA Men's Basketball rankings, a new album from Grimes and The National hit the road