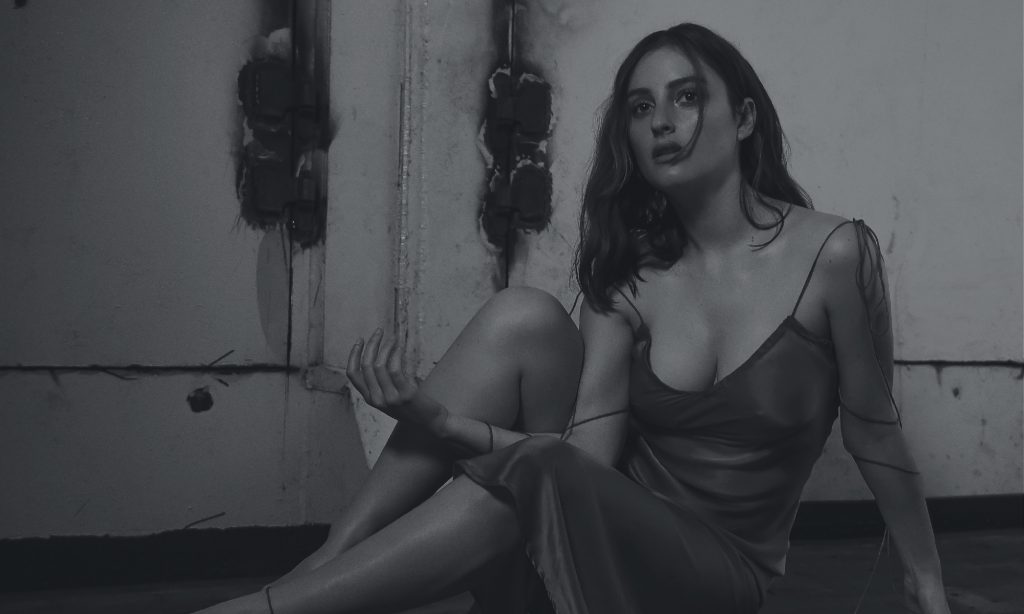 This week, we prepare for new tours from an electro-pop diva and one of TV's funniest voices, as well as a brand-new festival that will bring together both gamers and music fans in a one-of-a-kind event. We also find eco-friendly inspiration from a jam-band giant and prepare for the much-anticipated sequel to a Disney favorite.
---
1. Banks Announces New Tour
Dark-pop singer-songwriter Banks is back for album number three, aptly titled III, which is set to release on July 12. She's already released electro-laced singles "Gimme" and "Look What You're Doing to Me" (featuring Francis and the Lights), and has added to the excitement with a tour in support of the new album. The III Tour will kick off on September 3 in Toronto, Canada, and crisscross the U.S. before closing out on October 19 in Miami Beach, Florida. Tickets go on sale today.
2. The Inaugural Metarama Gaming + Music Festival Comes to Vegas
For the first time, video game diehards and live music fanatics will come together for a unique interactive event that showcases the latest in gaming and esports, alongside hot new music acts. The two-day festival takes place October 19-20 at the Las Vegas Festival Grounds. Full details on the lineup, activities, and tickets will be revealed soon. Stay tuned!
3. Eric Andre Is Ready to "Legalize Everything"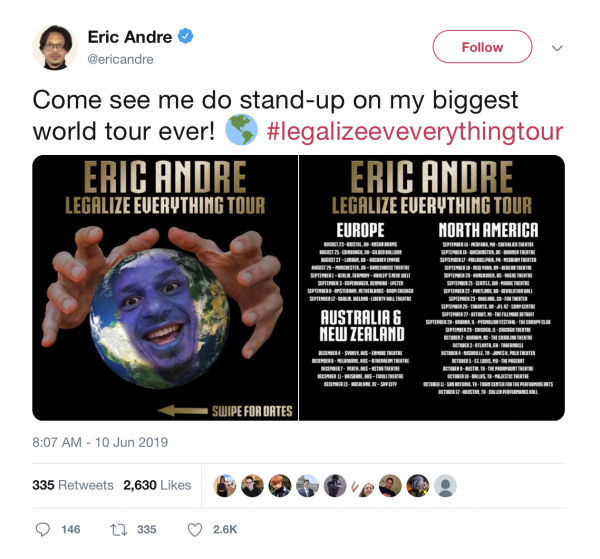 Comedian and actor Eric Andre is preparing for his "biggest world tour ever" with the Legalize Everything Tour. He'll bring his subversive comedy to stages across North America starting on September 14 in Medford, Massachusetts, up to October 5 in St. Louis, Missouri. In the meantime, Andre fans will want to catch his vocal role as one of the three hyenas in the upcoming remake of The Lion King, scheduled for release on July 19. Tickets for his tour go on sale today.
4. Dave Matthews Band Becomes a UN Environmental Goodwill Ambassador
Dave Matthews Band are currently on tour — playing fan faves and new tracks from their latest release Come Tomorrow — until September 21. With this tour and over the last several years, they've put increasing efforts into focusing on sustainability programs to lessen their environmental impact, which has earned them the role of Goodwill Ambassador for the United Nations Environment Programme. This has included using biodiesel for their buses, sourcing local farms for their catering, recycling and composting their waste on the road, and raising funds to build rooftop solar projects on low-income housing. See their inspiring efforts (and hear great tunes, too) the next time DMB roll through your town.
5. Prepare Yourself (and Your Children!) for 'Frozen 2'
That's right, Frozen 2 is headed to a theater near you come November 22. The official trailer for the Disney animated film has just released, and it's plenty action-packed. For now, you can catch the Frozen musical on Broadway or score tickets for the upcoming tour stop in Los Angeles, which will run from December 4 to February 2. Tickets just went on sale yesterday.