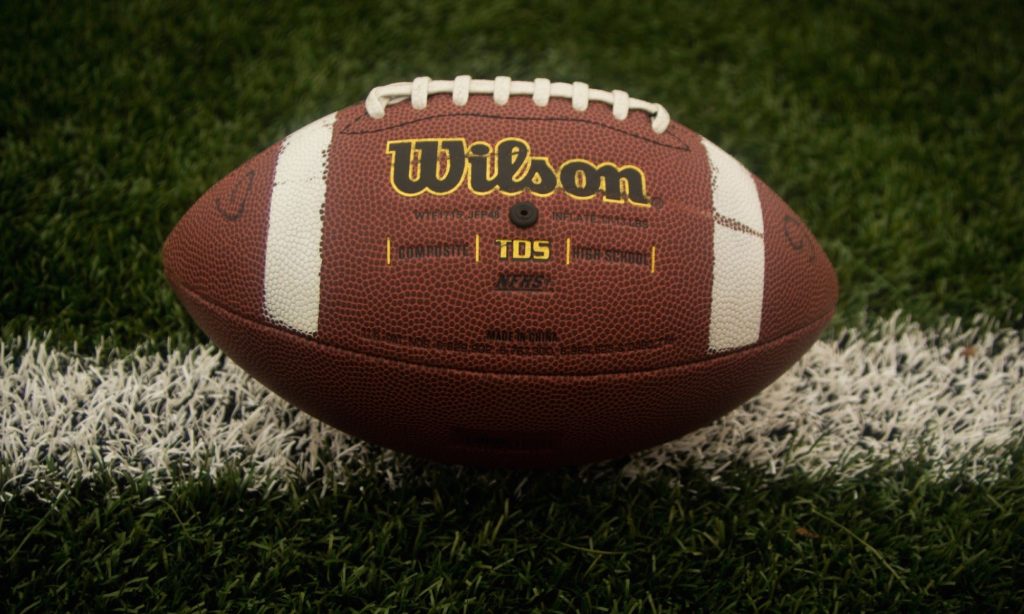 Winter officially begins tomorrow, which means plenty of snow, eggnog and college football bowl games in our near future. NCAA football heats up this weekend with the start of the college bowl season, which runs through the new year. The NFL is also kicking into high gear with the playoffs just around the corner and a big game this Sunday between the Dallas Cowboys and the Philadelphia Eagles. Meanwhile, in music, we're looking forward to an exciting 2020 with a big announcement from L.A. funk-rock icons the Red Hot Chili Peppers and new tour dates from '80s giants Mӧtley Crüe and indie rock fave Kurt Vile.
1. College Football Bowl Season Begins
The college football bowl season officially begins today with the Bahamas Bowl (Buffalo vs. Charlotte) and the Frisco Bowl (Kent State vs. Utah State). The rest of the holiday stretch is stacked with big matchups that include defending national champion Clemson and current No. 1 team LSU. Here are some of the most anticipated games over the next few weeks:
Saturday, December 21: No. 19 Boise State vs. Washington at the Las Vegas Bowl 
Friday, December 27: No. 16 Iowa vs. No. 22 Southern California at the Holiday Bowl
Saturday, December 28: No. 10 Penn State vs. No. 17 Memphis at the Cotton Bowl Classic 
Saturday, December 28: No. 1 LSU vs. No. 4 Oklahoma at the Peach Bowl
Saturday, December 28: No. 2 Ohio State vs. No. 3 Clemson at the Fiesta Bowl
Monday, December 30: No. 9 Florida vs. No. 24 Virginia at the Orange Bowl 
Wednesday, January 1: No. 6 Oregon vs. No. 8 Wisconsin at the Rose Bowl
Wednesday, January 1: No. 5 Georgia vs. No. 7 Baylor at the Sugar Bowl
2. Red Hot Chili Peppers Welcome Back John Frusciante
After a decade away from the Red Hot Chili Peppers, longtime guitarist John Frusciante is back in the fold alongside original members Anthony Kiedis and Flea and drummer Chad Smith. Frusciante has had an on-off relationship with the band since joining in 1988 — he also left the band in 1992 only to return in 1998 and again depart in 2009. He played a crucial role in some of the band's biggest albums, including 1991's Blood Sugar Sex Magik and 1999's Californication. The guitarist replaces Josh Klinghoffer, who had been with the band since Frusciante's departure in 2009. 
3. Mӧtley Crüe, Def Leppard, Poison Add More 2020 Dates
Next year sees an '80s dream team of rock icons Mӧtley Crüe, Def Leppard, Poison, and Joan Jett & the Blackhearts joining forces for The Stadium Tour. This comes five years after Mӧtley Crüe played their "Final Tour," in which they signed a "cessation of touring agreement." They ended up breaking that contract when all four band members agreed to play again. The tour has been in high demand, so the bands have added seven more cities with a new kickoff June 21 in San Antonio, Texas. They'll play around the U.S. throughout the summer and wrap it up September 5 in Los Angeles. Tickets for the new batch of shows (in San Antonio, Kansas City, St. Louis, Minneapolis, Nashville, Cincinnati and Cleveland) go on sale Monday, January 6.
4. Dallas Cowboys and Philadelphia Eagles Vie for 1st Place in the NFC East
One of the most anticipated football games this Sunday will see the Dallas Cowboys (7-7) heading to Philadelphia to take on the Eagles (7-7) in a battle for the NFC East title. After a rough three-game losing streak, the Cowboys came back strong last Sunday with a 44-21 win against the Los Angeles Rams. The Eagles also won last week after scoring two touchdowns in the last 26 seconds of the game against the Washington Redskins. If Dallas wins on Sunday, they'll clinch the division, and if the Eagles win, they'll get another chance for a playoff spot next weekend.
5. Kurt Vile Announces 2020 Solo Tour
Next spring, indie rock darling Kurt Vile hits the road solo for the first time in more than 10 years. The singer and guitarist will trek across North America without his band the Violators, but with support from opener Cate Le Bon. The tour begins April 8 in Chicago, before closing out May 15 in Austin, Texas. Tickets go on sale today, and with each ticket sold, $1 goes to voter registration advocacy group HeadCount.
You Might Like
Plus: The Smashing Pumpkins return, Netflix Is a Joke Fest and more.
Plus: Maren Morris announces tour, the NFL combine and Kraftwerk turn 50.
Plus: NCAA Men's Basketball rankings, a new album from Grimes and The National hit the road