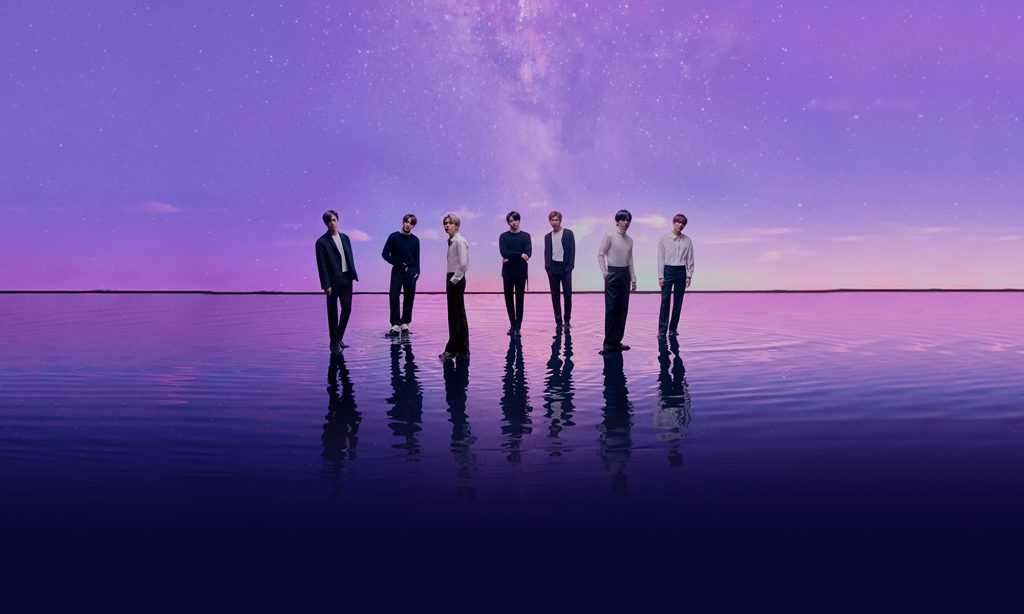 Last weekend, the Kansas City Chiefs and San Francisco 49ers earned a trip to Miami for Super Bowl LIV, which takes place next Sunday, February 2. In the meantime, the NHL will be showing off their greatest talents at the All-Star Game tomorrow, while the Grammys will award the year's best in music come Sunday night. Also noteworthy this week, Zion Williamson finally made his big NBA debut, and Grammy performers BTS have just announced their latest tour coming to the U.S. in April. See below for more details.
1. BTS Announce 2020 Tour
BTS MAP OF THE SOUL TOUR 일정 안내#BTS #방탄소년단 #MapOfTheSoulTour pic.twitter.com/qrqOUD9HAl

— BigHit Entertainment (@BigHitEnt) January 22, 2020
K-pop kings BTS will be taking over the world this year with their Map of the Soul tour. The journey begins following the release of their upcoming album, Map of the Soul: 7, due out February 21. For now you can hear the just-released new single "Black Swan." The tour will kick off April 25 at Levi's Stadium in Santa Clara, California, where they'll be playing two nights. The group then heads south to the Rose Bowl and onward to Dallas, Orlando, Atlanta, New Jersey, Washington D.C., Toronto and Chicago. Presale begins Wednesday, February 5.
2. Kansas City Chiefs and San Francisco 49ers Prep for Super Bowl LIV
Last weekend, the Kansas City Chiefs took the AFC crown when they beat the Tennessee Titans 35-24, while the San Francisco 49ers earned their NFC trophy against the Green Bay Packers 37-20. Both teams will head to Miami for Super Bowl LIV on Sunday, February 2. The 49ers are looking to match Pittsburgh and New England for the most Super Bowl wins (they currently have five). Meanwhile, the Chiefs are attempting to get their first victory since 1970, when they won their only Super Bowl title against the Minnesota Vikings. Festivities will begin in Florida later next week, with kickoff set for 6:30 pm ET on Sunday.
3. Grammys Take the Stage Stars This Sunday
The Grammys stage will be jam-packed with stars this Sunday for "music's biggest night." Alicia Keys is back as host for the 62nd annual award ceremony, and performers will include top nominees Lizzo, Billie Eilish and Ariana Grande, along with Camila Cabello, the Jonas Brothers, BTS, Blake Shelton and Gwen Stefani, Aerosmith, and Tyler, The Creator. Aerosmith are being honored as the 2020 MusiCares Person of the Year. Tune in to CBS on Sunday at 8 pm ET to catch all the performances and see who will take home the coveted award.
4. NHL Enters All-Star Weekend
The NHL's top stars have gathered in St. Louis this weekend to show off their stuff. All-Star action begins tonight with the Skills Competition, which will reveal who is the fastest skater, hardest shot and most accurate shooter. The All-Star Game will follow on Saturday with a three-on-three tournament consisting of three games. The final will feature the winners of the Eastern Conference and Western Conference division matches. Vets like Chicago Blackhawks' Patrick Kane and Montreal Canadiens' Shea Weber will be there alongside a number of first-time appearances from players representing all 31 NHL teams.
5. Zion Stuns in NBA Debut
The No. 1 overall draft pick Zion Williamson made his way onto the NBA court for the first time on Wednesday at New Orleans Pelicans' arena. He had been out all season because of knee surgery, but came in strong for his big debut, finishing with 22 points, 7 rebounds and 3 assists. The Pelicans may have lost 121-117 against the San Antonio Spurs, but Williamson certainly proved his worth.
You Might Like
Plus: New Rage Against the Machine shows, new music from Pearl Jam and Def Leppard tour news
Plus: Dead & Company hit the road, Kansas City celebrates and more.
Plus the latest news about Super Bowl LIV, My Chemical Romance and more.