We <3 Paul McCartney Fan Art #FanArtFriday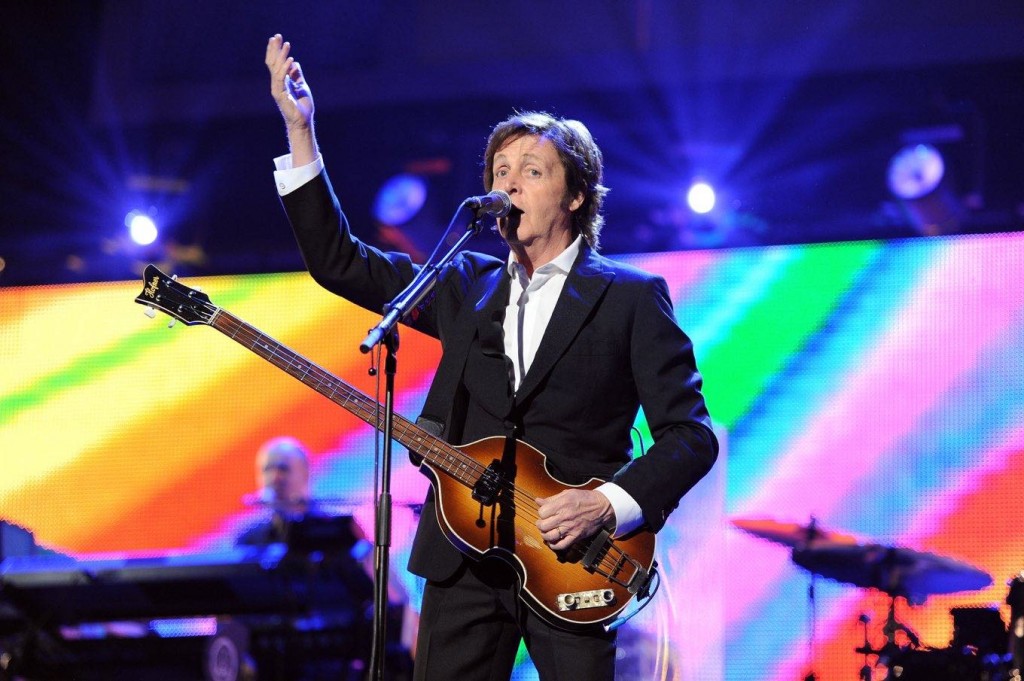 Paul McCartney has maintained Beatlemania in all of us and has graced vinyl, radio and internet playlists with his own unique voice and beautiful, iconic sound. Just recently long-time fans and young newcomers came together in Fresno to sing along to nearly three intimate hours of Beatles classics and solo material from McCartney and his band.
Thank you Fresno and great to meet you Jude, Jet, Amanda & Lisa! #oneonone pic.twitter.com/wh6scztFH7

— Paul McCartney (@PaulMcCartney) April 14, 2016
The commencement of his brand new One on One world tour – and all the raving reviews – is feeding our excitement for Paul's headlining set at this year's Summerfest in Milwaukee, where Luke Bryan, Selena Gomez, and Weezer will also perform.
So for this week's #FanArtFriday, we wanted to honor his legacy and longtime legion of loyal fans by shining our spotlight on some of the stunning fan-inspired art we have unearthed online. Keep scrolling to check 'em out in all of their glory down below:
My face when I realized I left the stove on at my house… This darn-near perfect sketch of a young Paul comes to you from the talented @beth.ferrara.art.
---
Have you seen the finished product, @PaulMcCartney ? #PaulMcCartney #WhatsNewPaul #STUD pic.twitter.com/tsK3xtcPmS

— Megan Linville (@megfartney) April 8, 2016
Absolutely loving this Van Gogh-esque tribute by @meghamlinvole. I wish someone would look at me the way Paul is looking at this inspired fan…
---
We are totally blown away by this ultra-detailed charcoal sketch by talented fan Katie Mullender (sassmasterpaul.tumblr.com ). You can see and feel the glow in his eyes!
---
Pro-Tip: Getting pumped up for festival season? We are too! And we're giving you the chance to win a one of a kind experience to a select music festival of your choice with our all new #FESTGOALS Sweepstakes. Enter for a chance to win here at Ticketmaster and be sure to check out our Festival Guide.
Don't miss your chance to see one of history's biggest and best music legends live on stage! Head over to Ticketmaster for more info on Paul McCartney and his full One on One tour schedule now.
Stay up to date with us on all things live entertainment at Twitter.
Tags