Fan Art Friday: New Kids On The Block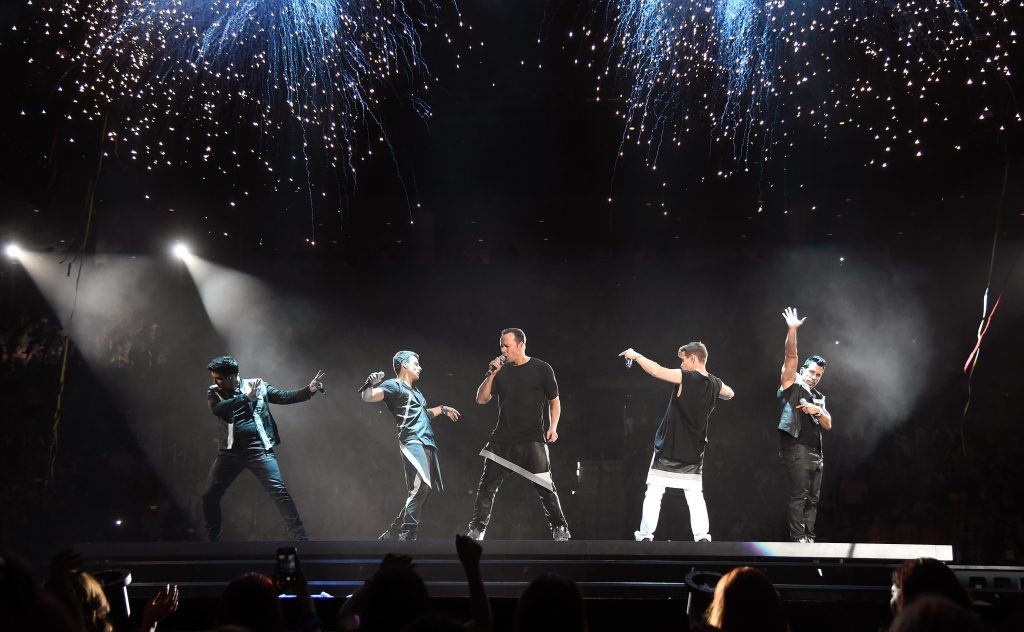 It's time to bust out that old boombox, throw on your best and brightest pair of patterned overalls, and party it up. New Kids On The Block are coming back to your block with their all new North American tour next summer.
Thirty years after making their scorchin' hot debut, the New Kids On The Block are still bringing the same heat to stadiums full of diehard fans – or Blockheads as they prefer to be called.
The 90's heartthrobs will team up with the lovely Paula Abdul, as well as R&B legends, Boyz II Men, to bring you The Total Package Tour. A show that's sure to be jam packed with all your favorite hits from that throwback playlist you love so much.
The realest of Blockheads can get in on some seriously dope exclusive offers by becoming a member of the Block Nation fan club. Check out these awesome members-only NKOTB fan club perks:
Early access to concert tickets through the Block Nation presale
16oz. copper plated Moscow Mule Mug + NKOTB logo embroidered black Beanie (includes complimentary free shipping)
Subscription to NKOTB Newsletter
Access to Block Nation special events
Early access to NKOTB Cruise reservations
Members-only promotions and offers
In the midst of the excitement, we rounded up some of the coolest of most unique creations from the Blockhead community to share with you. One thing is clear, the Blockhead army is still Hangin' Tough with all The Right Stuff. Check out some beautiful fan art down below:
NKOTB Fan Art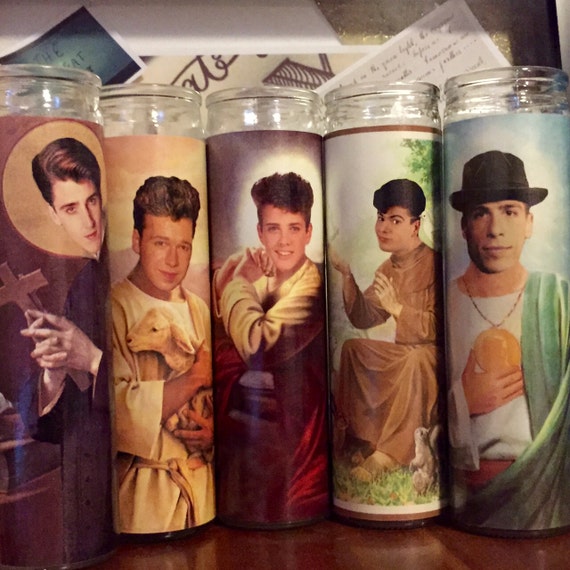 Talk about the perfect Holiday gift for your NKOTB worshiping friends! [Source: http://etsy.me/1FM2S4V]
---
When you and your best friend fight over which NKOTB member you're going to marry ??. Best frisby award goes to @taco_pug on Instagram.
---
No one has rocked a mullet quite like Donnie Wahlberg. Thanks to Aurelia-Acc.DeviantArt.com for making it shine ?
---
Is it me or does the NKOTB shirt really put the cherry on top of this adorable 80's throwback Halloween outfit? This ROCKS @amycarny!
---
@joeymcintyre I got my nail NKOTB & Joey jell art♥Is it cute?I'm looking forword to meet you in person on cruise♥♥ pic.twitter.com/sRh4DyHWoO

— jungmin kim (@jm10141) May 10, 2013
I'm sure the boys loved 'em just as much as we all do! Epic nail art by @jm10141 on Twitter.
---
Great things tend to happen when there's excitement in the air. Like @randicolapepsirootbeersprite rockin' this killer NKOTB DIY dress.
---
This Anime style illustration reaaaally makes me wish they would bring back the old NKOTB Saturday morning cartoon! Thank you for the nostalgia, Lovelylocks.DeviantArt.com .
---
This hand-crafted tote bag by @PaulineRose on Crafster.org is as hip as ever! The perfect accessory for the Total Package tour. ?
---
Talk about the Total (gift) Package. Don't you want to just eat them right up? Thanks for the beautiful work, @cookiesbydesignchicagoland.
---
Thanks for all the awesome work Blockheads! We'll see you out there on tour next summer. 🙂
Head over to Ticketmaster for NKOTB tickets and a full list of dates and more info regarding the upcoming New Kids On The Block Total Package tour kicking off May 12th in Columbus, OH.
Tags