Fan Art Friday with Maroon 5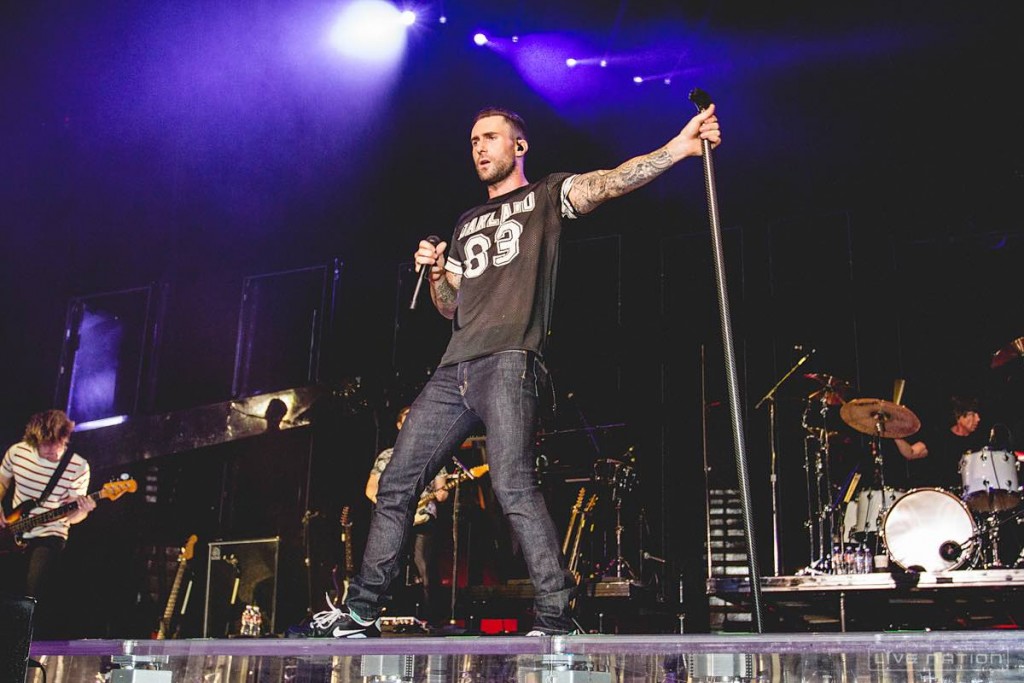 The iconic rock outfit, Maroon 5, have been absolutely unstoppable this year with live performances around the world in support of their latest album, V. You'd think that they would be ready to throw in the towel by now, but they show no signs of slowing down any time soon. In fact, earlier today, the band announced more opportunities to catch Levine and company live in concert as part of an upcoming 2016 tour.
We saw this as the perfect chance to feature this week's Fan Art Friday on all of you talented #Marooners out there, and show the world what you are made of! Check it out:
Recently, Maroon 5 held an epic poster art contest for fans. Check out Aaron Morales' submission that earned him the Gold.
---
Adam Levine vector art ? @adamlevine pic.twitter.com/TxjpqbUlbP

— Kristel Serrano (@itlsrrnx) September 4, 2015
Awesome color contrast in this vector portrait by @itlsrrnx. It's like candy for the eyes ?
---
My new art for you! @adamlevine @maroon5 #MaroonVTour #Maroon5 pic.twitter.com/zzYLUvnhgx

— Nastya | Енотик :3 (@Stacy_Enot) June 7, 2015
Very impressive portrait sketched by @Stacy_Enot! I love how you can see the swagger drippin' right off him.
---
Loving this cartoon rendering of Adam by thecartoonistme on Tumblr. That look though. ?
---
Maroon 5's biggest fans get first dibs on tickets and special access to the members-only General Admission pit for M5's upcoming 2016 tour. Presales start on November 9th; get your tickets early when you join the Maroon 5 S.I.N. Club. Go here to subscribe.
Tags