Fan Art Friday: Halloween Edition with 5SOS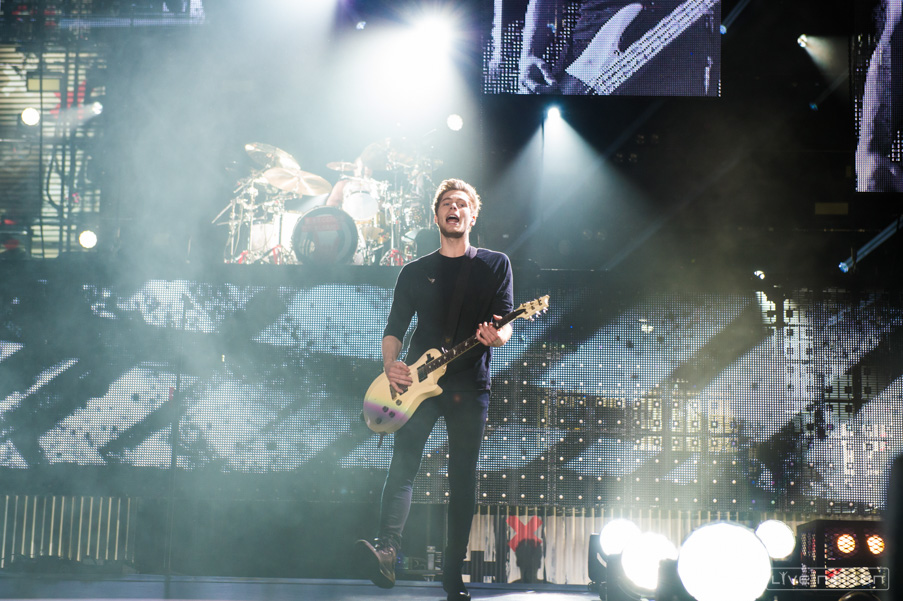 Pumpkins are glowing, the candy is flowing, and people from around the world are gearing up for another spook-tacular Halloween. The fun-filled night is more than just an excuse to mack down on a ridiculous amount of Reese's cups and party hardy. It's also chance to flaunt your inner creativity in a number of unique and exciting ways.
For super-fans, it's an opportunity to pay tribute to their favorite stars and celebs through custom carvings, spooky art projects, clever costumes, and much, much more! So in light of this week's Fan Art Friday, we found it only necessary to show off some our favorite Halloween inspired fan art from one of the biggest and best fan-army's out there: the 5 Seconds of Summer family. Check it out down below:
Arshwinfeltcher from tumblr absolutely nailed it with his Jack-o-lantern carving of the #5SOS safety pin heart. Nice work!
---
You girls are rockin' the "Don't Stop" superhero outfits like no other! Lookin' good @5seconds.of.sass.
---
5sos as halloween ? #5sosfanart pic.twitter.com/dYdUHvwZ5v

— andy (@Andromedea) October 13, 2015
Hilarious Halloween-inspired #5SOS comic strips by @Andromedea. The Calum Hood werewolf-puppy one had me dying!
---
@5SOS 12 days until Halloween pic.twitter.com/RsXj44dHa9

— Diana Marques (@DianaRitaM) October 19, 2015
Looks like the boys got a very special Halloween makeover from fan @DianaRitaM (also awesome costume ideas if you are still in need, by the way).
---
We hope you enjoyed all these creative fans' ghoulish creations as much as we did. Be sure to crank up some #5SOS tunes and have an epic Halloween out there.
Looking for more Halloween songs to add to your playlists, here are some awesome suggestions from fans:
Halloween Playlist Suggestions from Fans
"Thriller" – Michael Jackson (suggested by @reginahollings4)
"Haunted" – Taylor Swift (@itsweeterthan)
"This is Halloween" – Panic at the Disco (@smileyna)
"A Little Piece of Heaven" – Avenged Sevenfold (@_MichelleRose19)
"SCREAM" – Halestorm (@MonteJenningsJr)
"Nightmare" – Avenged Sevenfold (@Kyeen17)
"Scream" – Michael & Janet Jackson (@RobToynbee)
"Scream and Shout" – will.i.am ft. Britney Spears (@Stephen27936103)
"Purple People Eater" – Sheb Wooley (@MamaRusher365)
"Original GhostBusters Theme Song" – GhostBusters soundtrack (@emilyannmarsh)
Don't forget that 5SOS is coming soon to a town near you.
Tags