Fan Art Friday with Guns N' Roses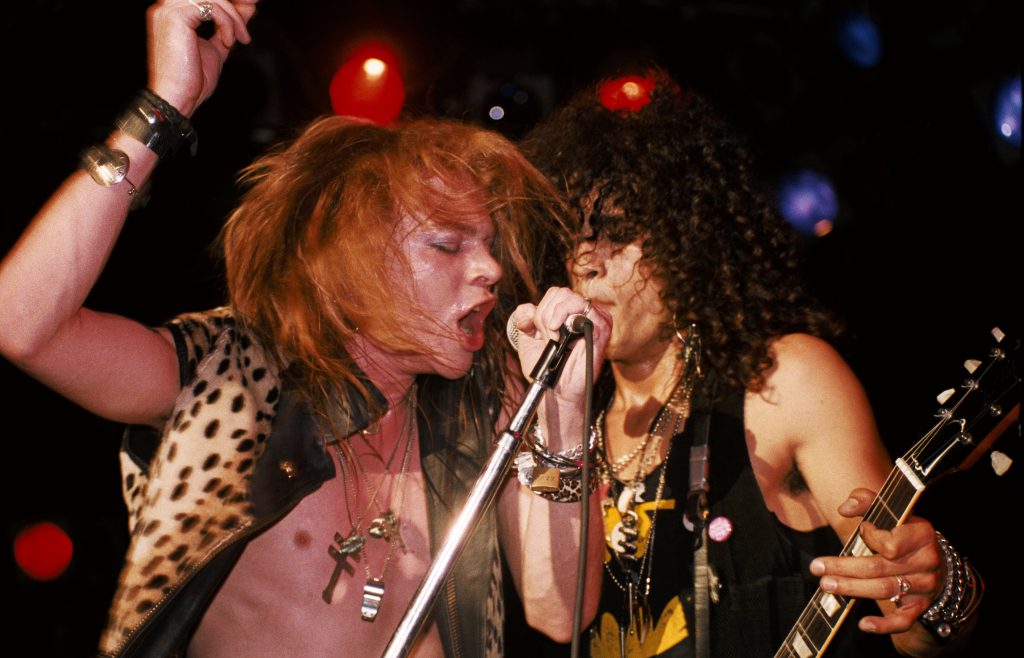 Good news came for rock fans this December with the announcement that Guns N' Roses have reloaded their Not In This Lifetime Tour with 30 additional dates across Europe and the United States.
Over two decades after the classic lineup disbanded, hope for a reunion seemed bleak and unlikely. That was until the band shook the world with the announcement that Axl Rose, Slash, and Duff McKagan would come together for an iconic comeback tour in 2016.
Now, every stop feels like paradise city for lifelong fans and newfound worshippers alike as the band continues to deliver explosive performances to jam-packed stadiums around the world.
For those of you who want to hit the ticket booth, don't miss your chance at some presale opportunities, plus tons of other perks by becoming a member of the official Guns N' Roses Nightrain Fan Club.
Members of the Nightrain Fan Club will receive these perks, including:
Exclusive Presale Access to Concert Tickets
Exclusive Access to a Members Only Community, Fan Forum and Blogs
Exclusive Access to Members Only Perks and Contests
A Commemorative 2016/2017 Nightrain Hoodie (Nightrain Premium membership only)
A Commemorative 2016/2017 Nightrain T-shirt
A Commemorative 2016/2017 Nightrain Laminate and Lanyard
Yes, the GN'R fan army is alive and thriving like never before. Just check out all of these epic fan made creations we have rounded up for you today for this week's #FanArtFriday:
The hyper-talented @silverbirdrenegade airbrushed a classic B&W Slash portrait to life with some brilliant color and amazing detail.
---
Guns N' Roses plastered on a chopper? Doesn't get much more rock n' roll than that. Fantastic airbrush work by @jonatan.gg.
---
100soft.tumblr.com killed it with this wicked video game inspired gif as a way to channel the excitement for the GN'R concert.
---
From video game GIFs to anime style, Guns N' Roses fans sure are creative. Shout out to earlymorningillusion.tumblr.com for this one.
---
The excellent @leawilliamsart could not have captured Slash's mystique any better with this amazing black and white acrylic painting.
---
Guns N' Roses fans sure don't mess around when it comes to the creative department. Thank you to all the loyal fans for your hard work and expertise. You rock.
Don't miss your chance to see Guns N' Roses on their legendary Not In This Lifetime Tour.
Tags