Fifth Harmony Announces New Tour – Celebrate with Fan Art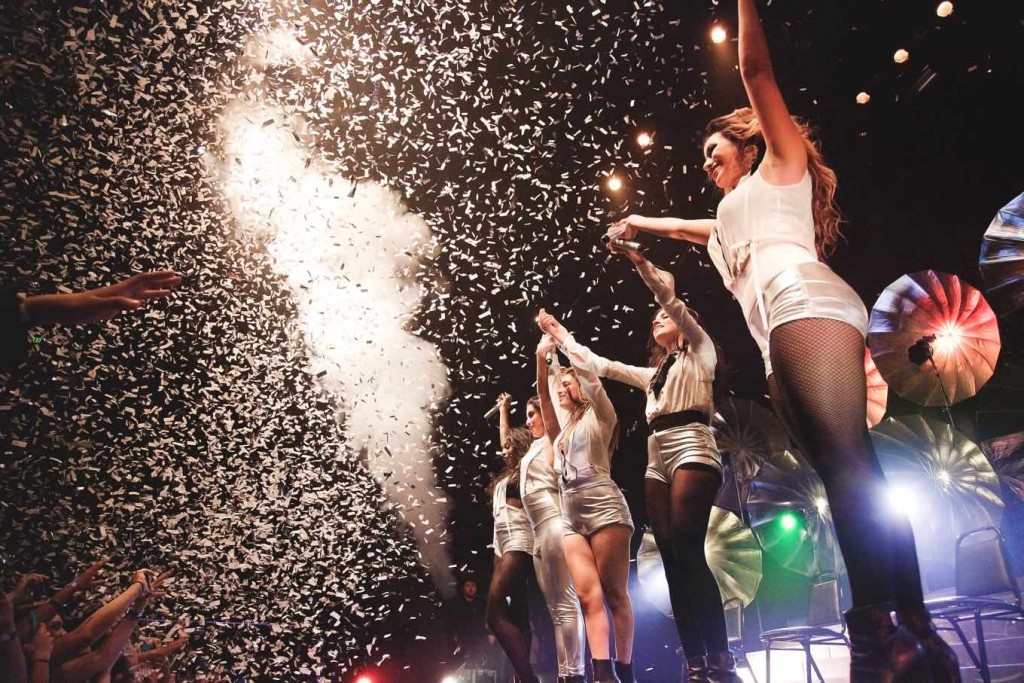 Echoes of "YAAAAAS" are ringing out around the world as Fifth Harmony gets ready to release their brand new album, 7/27, next Friday. As if their isn't already enough excitement flowing, the 5h girls have officially announced The 7/27 Tour featuring Jack & Jack.
North America!!!! We're coming for you! 😘💃 #727Tour • https://t.co/t6txcaqYgphttps://t.co/fvwMvlwyVS

— Fifth Harmony (@FifthHarmony) May 20, 2016
The Fifth Harmony Fan Army is stronger than ever and they are taking to the web to express their love and excitement in a plethora of creative ways. To help you get even more pumped for the new album and tour, we've rounded up some of the awesome fan made creations from within the Harmonizer community. Just keep scrolling to check out all of this beautiful art we found for this week's #FanArtFriday.
Brilliant illustration by @jorgeluiswest on Instagram.
---
We are absolutely loving this creative outline of the girls by @artharmonyy!
---
Here's a super cute drawing of Dinah rockin' some 7/27 swag in anticipation of the new album. Great work @girlmeetspencil!
---
Dinah Jane swooning on the beach with a ukulele? Talk about a dream come true… Illustrated by artisticlmj.tumblr.com.
---
@Allbymyidols absolutely killed it with this colorful digital portrait of the gorgeous Lauren Jauregui. Love the contrast of the radiant red and green hues bouncing off the black background. ?
---
Cartoon Normani is shiny, shimmering wonderful! You are one heck of a talent, @Roogomes.
---
Woah, this pencil sketch of Camila Cabello by @heycamren is just breathtaking…like seriously, I can't even breath right now. Bravo!
---
Wow ! Im obsessed with this😘 you did an amazing job!! Thanks love @NykolasMendes pic.twitter.com/ZTD5GzAuyx

— ♕DinahJane (@dinahjane97) July 29, 2015
We can't imagine that it was easy to capture 5h in all of their glory via cartoon, but thanks to the brave and very talented @NykolasMendes, it's been done! I think its time for a 5h TV series on Saturday mornings, who's with me?
---
"@Emy_LMixer: @dinahjane97 DINAH do you like my drawing I did of you ? Xxx pic.twitter.com/j4iYxu9VhK rfaerhseth"

— cecilia (@ciaocabello) September 13, 2013
Wow. It doesn't get much more realistic than this. Young #harmonizer @Emily_Lmixer hand sketched this freakishly good portrait of Dinah and it's AMAZING. Just look at the details in those luscious curls. Superb.
---
There is beauty is simplicity, and this portrayal of a winged Camilla is a perfect example. Apparently Camilla thought so too, considering she not only re-grammed @art_199x's original, but made it her Twitter avatar as well.
---
There's no doubt about it, Harmonizers are some of the most loving, dedicated, and talented fans on the planet. Big thanks to all of you hardworking and passionate artists for all of this eye candy seen above.
Don't miss your chance to see 5h live in concert on their brand new tour! Head over to Ticketmaster for more details, including the full tour schedule.
Tags