Fan Art Friday with 5 Seconds of Summer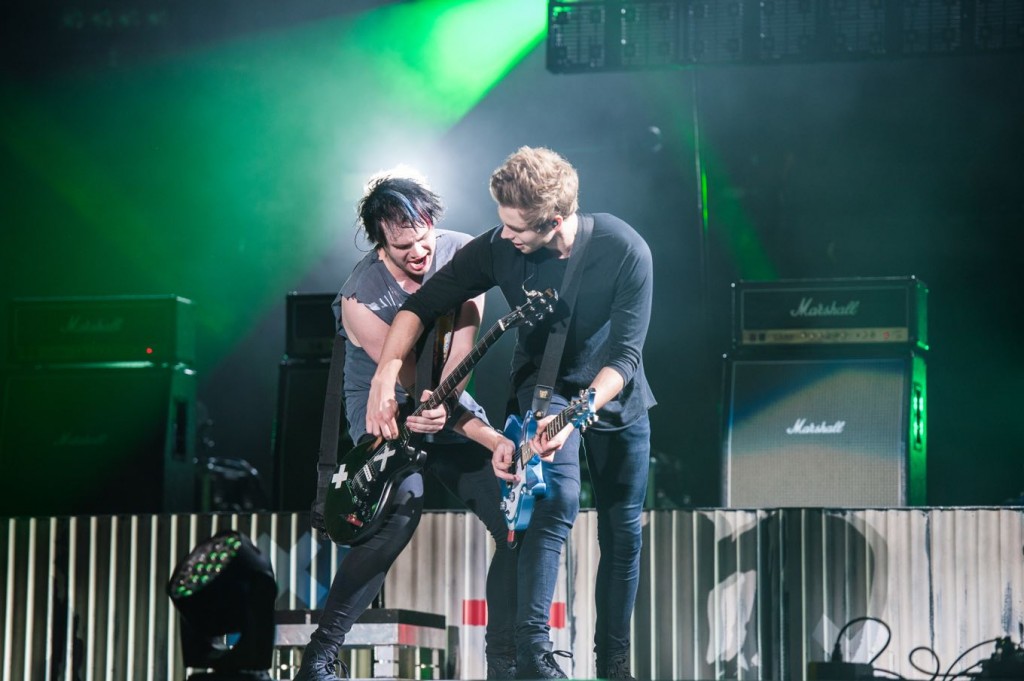 The 5SOS boys are notorious for several things; their infectious pop-punk hits, perfectly messy rock-star hair, all-too-cute dimple laden smiles, and of course, their sassy, Twitter-savvy tour dog. However, what they don't always get recognition for is their arsenal of epicly awesome art! Tour posters, street art, you name it! It's no wonder all you fans out there continue to flood the internet with super rad art of your very own.
Just check out some of this sweet recent fan-art they've been receiving.
Really do love the new art! So I drew it myself! @5SOS @Ashton5SOS @Michael5SOS @Calum5SOS @Luke5SOS #SHESKINDAHOT pic.twitter.com/n24jqszOCM

— Abi Anarchy (@abianarchy) July 16, 2015
Super-fan @abianarchy uses his skills to deliver a refreshing take on the 'She's Kinda Hot' wolf that would make an epic T-Shirt…or even a tattoo. Props dude!
Made this drawing of 5sos in Tim Burton style. Hope they like it @5SOS x #ShesKindaHotVMA #5sosfanart pic.twitter.com/tFwZSzk5Uu

— THANKS MICHAEL (@Michaelsspidey) August 30, 2015
Rumor has it that Tim Burton is teaming up with 5sos to bring you an all new animated film this Halloween… Ok I made that up… but @Michaelsspidey's Burton-inspired sketch is so good that you could've had me fooled.
@Michael5SOS I love you Michael, but your hair gives me a lot of work? well, here's your update? #5sosfanart @5SOS pic.twitter.com/qXDGUhsess

— Jollypop (@EvaPlatonGarcia) September 9, 2015
Ok, these are awesome. Where can I buy them? Amazing fan-created Action Figures by @EvaPlatonGarcia. Oh man, it must've taken hours to perfect Michael's various hairdos.
i did some fly away #5sosfanart enjoying the new music a lot! hope you like it #SoundsGoodFeelsGood pic.twitter.com/0wLYn7qh5y

— ♡ lost boy ♡ (@voodooxmonster) September 6, 2015
I love how we don't even need to see a face to identify each member of the band, because @voodooxmonster nailed their signatures styles perfectly. Bravo!
---
As they gear up to release their sophomore effort, Sounds Good, Feels Good, on October 23rd, it seems the boys are definitely not short of any love or support. These are just some of our favorites, but there's much more where that came from. Just check the #5SOSfanart hashtag to see for yourself. Congrats on the 2015 iHeartRadio Music Awards Best Fan Army Award guys, you earned it.
Be sure to pre-order the new album, and if you're lucky catch the boys on the last dates of their #ROWYSO tour this weekend.
Tags