#FanArt Friday with Enrique Iglesias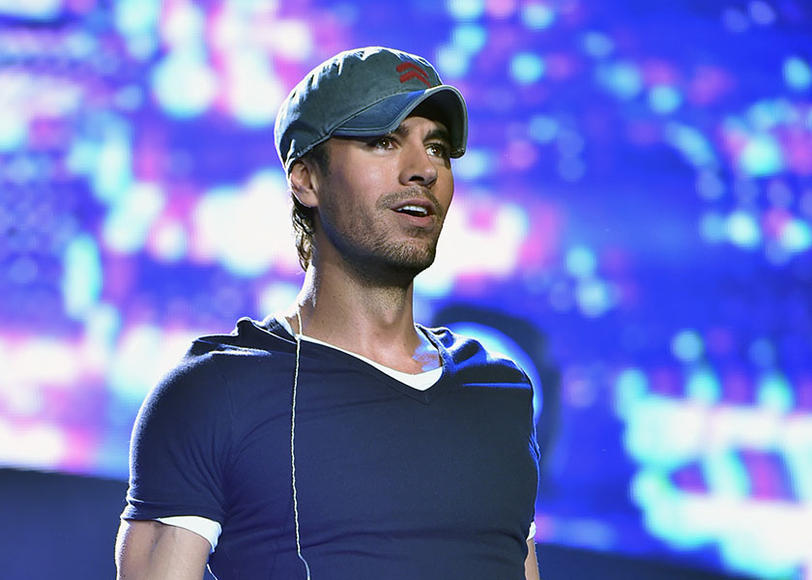 Enrique Iglesias has been melting hearts with his signature blend of fiery Latin pop for over three decades now and he certainly isn't slowing down any time soon. In fact, he is back out on the road alongside Reggaeton superstar, Pitbull, for what may be his biggest arena tour to date.
Fans of Latin Pop couldn't dream of a better tag-team duo to tear up the stage night after night, city after city than Enrique and Mr. 305. Critics are raving and everyone's jumping as the rhythm takes you over — Bialamos!   
Today, we celebrate Enrique Iglesias' massive tour as well as his gigantic army of longtime fans by showcasing some of the best fan-made art from within the community. It's truly amazing to see all the undying love and support that you've all been showing him along the way. Check out these masterpieces down below in this week's #FanArtFriday:
We're totally loving this digital painting of the Spanish heartthrob, Enrique. It's just so realistic and so awesome.
---
Looks like someone's excited for the tour! It will be magical, but we can't promise any head-licking will occur?. Awesome cartoon illustration by @ei_fanart.
---
@enriqueiglesias I made this digital art hope you like it #SUBEMELARADIO pic.twitter.com/SQglxkiacq

— MarcusNMLaput (@MarcusNMLaput) March 1, 2017
The skillful @MarcusNMLaput created this awesome digital illustration for Enrique Iglesias' latest hit, "Súbeme La Radio". Definitely makes me want to fire up the old boombox and blast it full volume!
---
My #drawing of @enriqueiglesias ☺
Please vote for Ouissal Art here : https://t.co/OI4con6Psa pic.twitter.com/oAxfFdA468

— Ouissal (@0uissal) February 10, 2016
The brilliant @OuissalBenameur really captures Enrique's handsome looks and overall radiance with this one!
---
Thank you for checking it out! An even bigger thanks goes out to all of you dedicated Enrique Iglesias fans  and artists for the hard work you put into these masterful works of art. We appreciate you!
Don't miss out on the sure to be epic Enrique Iglesias & Pitbull Tour that is already underway. Head over to Ticketmaster for tickets and more info.
Tags