DAVIE Achieves Lift Off With Exclusive Live Performance Of "Testify"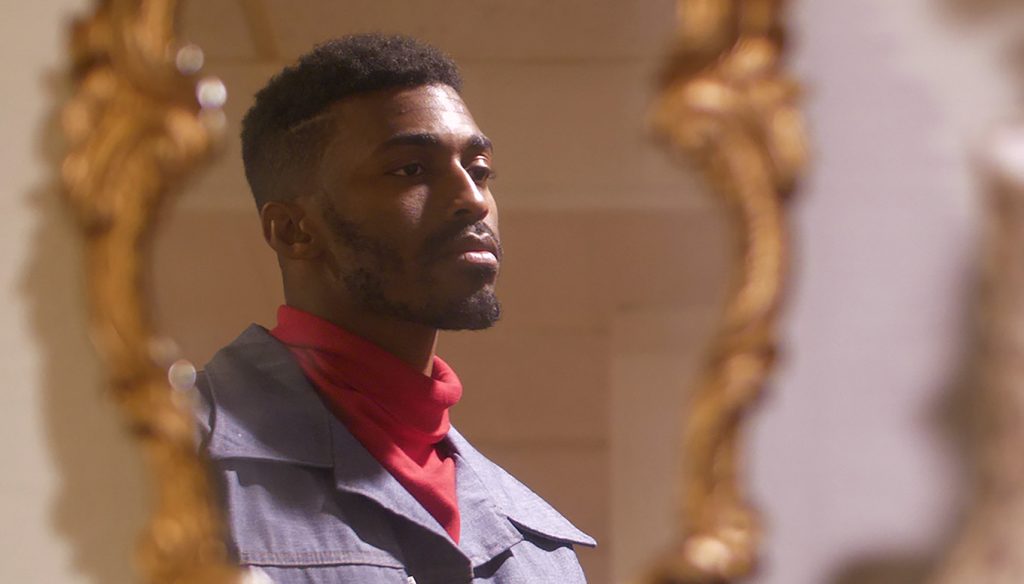 Watch The Exclusive Performance:

With a sound that blends modern R&B with the sound of classic soul, New Jersey native DAVIE is making fans of all ages and backgrounds. And that's the way it ought to be for a musician who was raised in a traveling gospel group, encouraged by his father to become "The Black Springsteen," and cites Stevie Wonder, Fleetwood Mac, Beyoncé, and Justin Timberlake as inspiration.
If you want to see how he connects with audiences, watch an exclusive new live performance of his hit song "Testify." Backed by nothing more than an acoustic guitar, DAVIE has the invite-only crowd in the palm of his hand as he stretches out the song's hook into extended funky bliss. If the chorus of applause that follows his performance is any indication, he's got a long career ahead of him.
The song was inspired by his church background and was recently featured in a new commercial for Wild Turkey Bourbon, featuring steely-eyed leading man Matthew McConaughey. DAVIE makes a cameo in the commercial as well, and says the experience was "surreal" and "fantastic."
While DAVIE got his start doing session work for Chris Brown, Cee-Lo Green, and Childish Gambino among others, he's now ready to take center stage and chart his own career into uncharted waters. While he's serious about his music, he also likes to have fun. An ardent fan of the television comedy 30 Rock, DAVIE instructs fans that, "Any Liz Lemon or Jack Donaghy quotes are appreciated after the show."

DAVIE lives for live performances though his favorite shows are the ones his parents can attend. "I like singing and watching my parent react. My entire family got to see me play in Philadelphia."
And though music is a natural fit considering his background, it's not his only goal in life. DAVIE says that growing up, "I wanted and still want to be a film director," before playfully adding, "or a creative director for JAY-Z."
Find more R&B concerts near you like DAVIE.
Tags
You Might Like
Watch an intimate performance with the rising singer-songwriter.
Our partners at Ones to Watch invited Greyson Chance to perform live. It's a must-watch.
Our partners at Ones to Watch invited Carlie Hanson to perform live. Watch it here.