Exclusive Live Performance: Arkells Rock With "Private School"
Watch Arkells Exclusive Live Performance
To put it quite simply, Arkells rock. Not like your Dad's AC/DC records, though they rock too, or your older sister's Nirvana records, yes, they also rock, but in a thoroughly modern way, while still using the time honored traditions of superior song craft and leave it all on the stage live shows.
Their massive popularity is making its way south of the Canadian border because life is just a little bit better when you go see a live band that's giving it all they've got.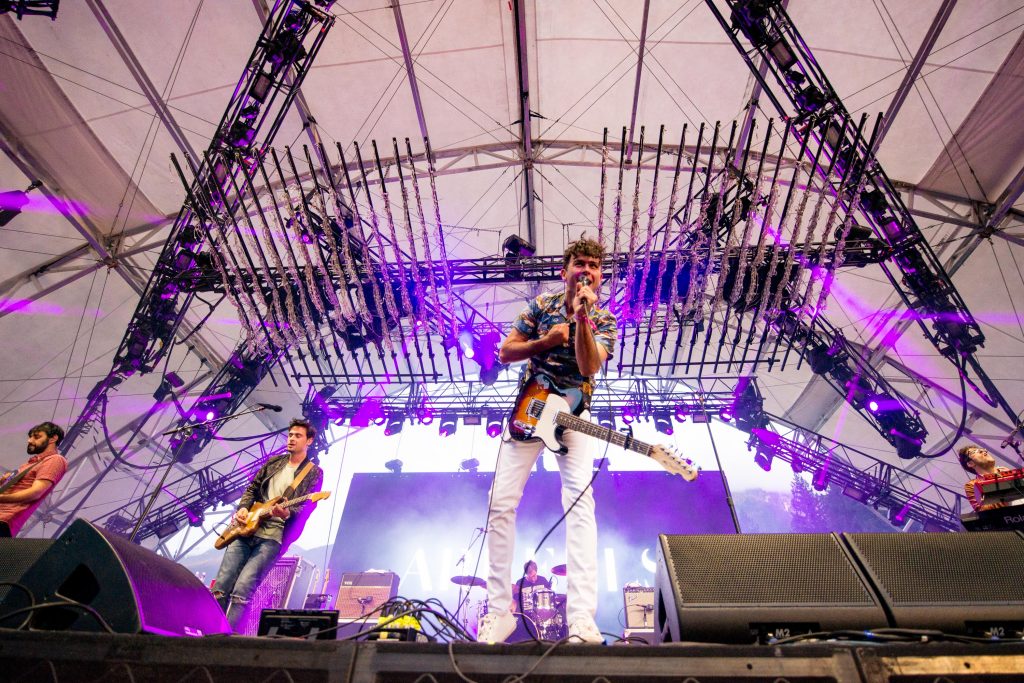 If you've got any doubts, check out their roof-raising performance of their hit single "Private School." Filmed at their recent sold-out homecoming show at Toronto's Budweiser Stage, it tells a familiar story of kids from the wrong side of the tracks longing for the easy lives of their more affluent acquaintances.
Considering the band's roots in the working class environs of Hamilton, Ontario it rings particularly true, though Arkells aren't trying to exclude anyone. As lead singer Max Kerman says during the song's breakdown, "Private school, public school, old school, too cool for school, I don't care where you went as long as you can spell rock n' roll, you are invited to the party!"
Then the chorus kicks in, everyone sings along, and rock glory is achieved. It should come as no surprise that many concert goers were heard saying the performance was the best show they'd ever seen.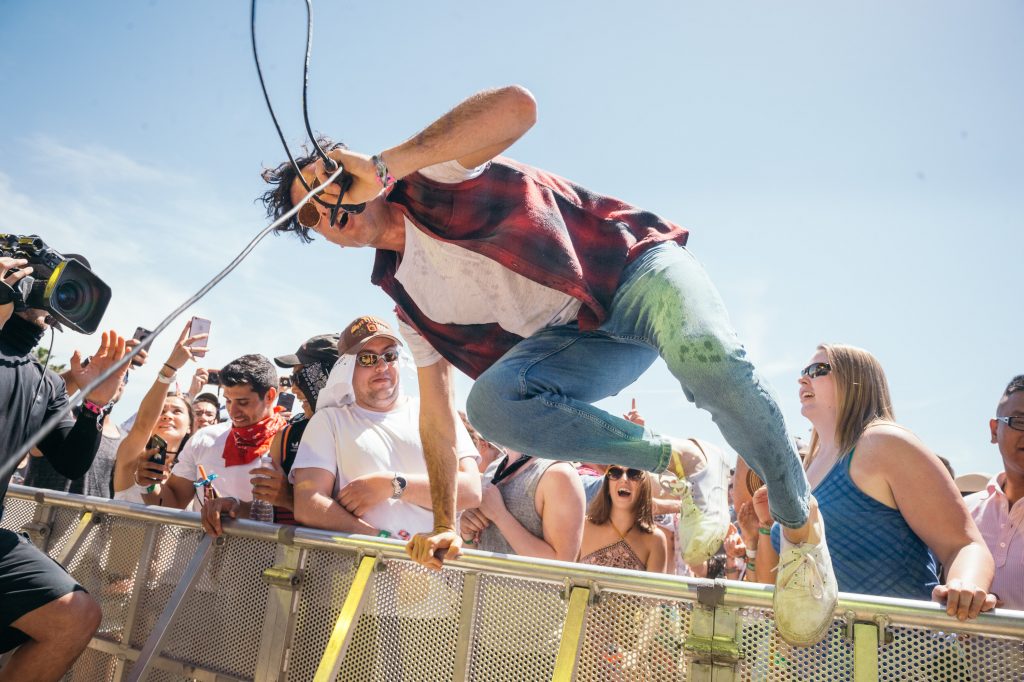 While the band made its bones playing urgent indie-rock in dive bars around Canada, their sound has matured over the past decade. New influences from hip hop and dance music and new sounds courtesy of keyboards and samples were hallmark's of their 2016 record Morning Report.
At the Budweiser Stage, they augmented their live show with a row of female backup singers and a full horn section, taking things to another musical level but at the heart of it remains the pulse of all things rock. As bassist Nick Dika says, "We try to have as much fun as we can, and in turn, get everybody else to have us much fun as we are."
Keep an eye out for Arkells when they come to your town on tour this summer, including an appearance at the Meadows Music and Arts Festival in New York City this September and newly announced dates across the U.S. later this fall.
Don't forget to check out our New Music Favorites for more Arkells and other artist exclusives!
Tags
You Might Like
Watch an intimate performance with the rising singer-songwriter.
Our partners at Ones to Watch invited Greyson Chance to perform live. It's a must-watch.
Our partners at Ones to Watch invited Carlie Hanson to perform live. Watch it here.