10 Drake Songs to Get You Pumped for the Summer Sixteen Tour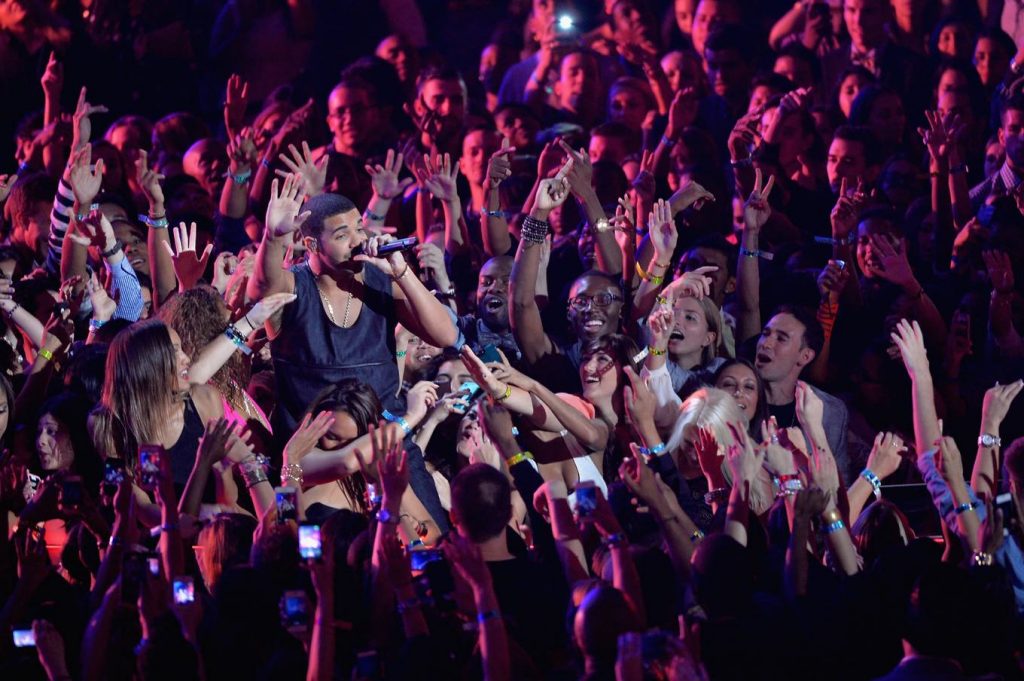 Presented in Partnership with

What are the best songs by Drake? Vote for your fave Drake songs at Culturalist. We'll report results at the end of June.
Things couldn't be better in the 6: Drake's chart-topping album Views is breaking records left and right, and he just announced the 60-date Summer Sixteen tour with Future.
All his recent success reminded us how the rap superstar went "zero to 100 real quick." So we compiled our all-time favorite Drizzy Drake videos to help whet your appetite for the tour.
Enjoy this off-the-hook anthology, then score Drake tickets to see the legend himself in concert and make your YOLO dreams come true.
HYFR
During the re-bar mitzvah ceremony in the video for "HYFR," Heartbreak Drake reconnects with his faith, sets it off with Weezy, and spits some rapid-fire flows. The video embodies everything we love about Drake: even when he's throwing a baller party, he does it with a spiritual edge that sets him apart in the rap game. Mazel tov!
Hotline Bling
It's no surprise that the colorful "Hotline Bling" music video was a huge viral success. Drake always spins the simplest ideas into pure gold, and this slow jam focuses on the prodigious talent dancing by himself while he pines for his former lover. This smooth hit is sure to set the venue on fire when he lays down the groove live.
Hold On, We're Going Home
If you can't find a time machine to take you back to 1985, then check out this Miami Vice-inspired music video for "Hold On, We're Going Home." While the epic visuals are all about tempers flaring, the music is as cool as it gets – making for a great yin-yang effect we love.
Energy
When you feel like you've "got a lot of enemies," nothing can beat blasting this track where Drake raps with a king-sized chip on his shoulder. The video gives fans a unique insight into his complex psyche, showing rough scenes from his childhood before the singer superimposes his face over several well-known celebrities.
Started From the Bottom
This video pretty much sums it up for Drake's crew: "Started from the bottom now the whole team here." Fans know they're part of the team whenever they roll with Drizzy, another reason you don't want to miss your chance to see him in person.
Take Care
October's Very Own takes his visual and sonic productions to new heights on this Rihanna collaboration. The picturesque scenery and atmospheric R&B are plenty to sink your teeth into, but it's the chemistry between Drake and Rihanna that keeps us coming back to "Take Care" over and over again.
Worst Behavior
This song goes out to all the haters that turned into fair-weather fans when Drake hit it big. But the MC hasn't forgotten the score, and he won't be doing any favors for his former detractors any time soon. You and your crew can rap along with this banger to show your loyalty to Drizzy during Summer Sixteen.
Marvins Room
Another slow jam that shows off the rapper's vulnerable side as he reaches out to a woman who's with another man. If you're longing for somebody that's moved on, then this atmospheric slow-burner should be right up your ally – and the best way to let it all out is by singing along with Drake this summer.
The Motto
You only live once: that says it all. Just like Drake (who went larger than life while he was filming this video in the Bay), you don't waste a single day. Lil Wayne and Tyga got in on the action as well, giving us two more great verses all about living the dream.
5AM in Toronto
This video makes the cut because it starts off with nothing but pure, unadulterated Drake goodness. He raps straight into the camera like a total boss: "You underestimated greatly/ Most number ones ever, how long did it really take me?/ The part I love most is they need me more than they hate me/ So they never take shots, I got everybody on safety."
Did we miss your favorite Drake jam? Check out Culturalist to cast your vote for Drake's best song.
You Might Like
We've all been through the solo Valentine's wringer: none of your friends can hang, the entire city is painted red, and you can't even get a table at a resta...
With Rogue One: A Star Wars Story opening on Thursday, Star Wars fans across the country are dusting off their lightsabers in preparation for the first in a ...
San Francisco and the surrounding areas may not be covered in snow come the end of December, but they still have plenty of that magical, winter wonderland feel.