DIY Kids Halloween Costumes: Rock Stars, Lion King & Sugar Skulls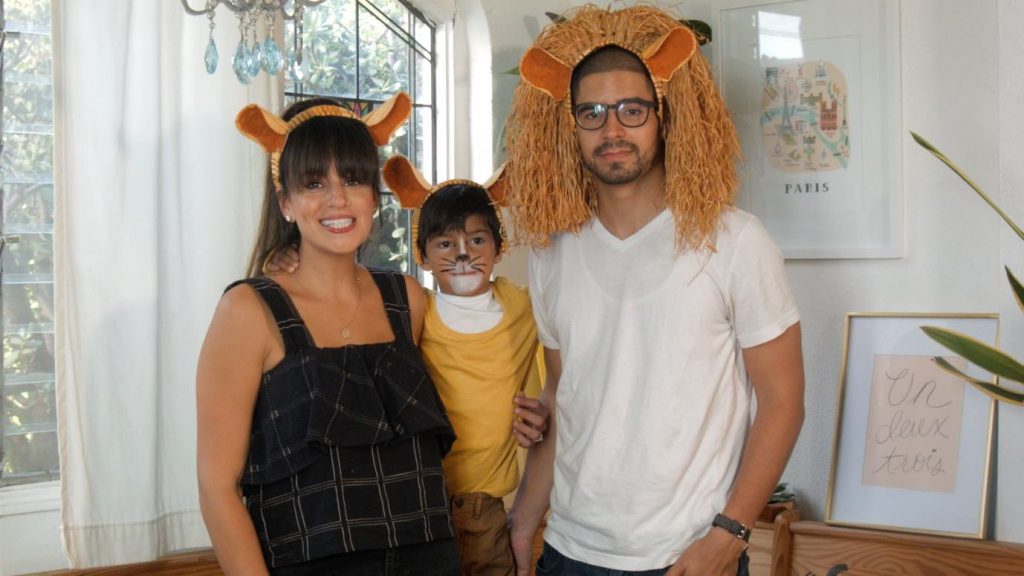 Oh my!
Skip those store-bought Halloween costumes this year and save some money with these fun DIY kids costume ideas courtesy of mother, blogger, and live event lover Nicole Gonzalez. Using items from around the house and some basic supplies from the craft store, Nicole has whipped up three homemade family costumes that seriously rock – without breaking the bank.
DIY Kids Halloween Costumes

Check out the video, and then get started on your own DIY kids Halloween costumes with the detailed supply lists below.
Rock Star & #1 Fan Costumes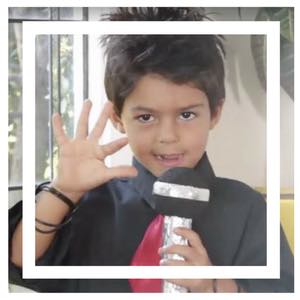 This edgy all-black ensemble was inspired by Green Day frontman Billy Joel Armstrong, and it's totally punktastic. Watch the video for tips on how to make a microphone using some simple craft store supplies, and support your budding superstar by sporting an easy-to-make "#1 Fan" t-shirt.
What you'll need:
Black clothing from existing wardrobe
Red tie (or a sweet bow tie)
Cardboard tube and foam ball from craft store for microphone
Silver duct tape
Glue gun (take precautions when using around children)
Bleach pen
The Lion King Costumes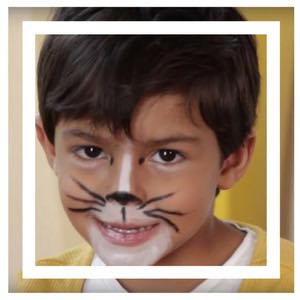 Kids of all ages love The Lion King, and parents can get in on the fun too with this family-friendly costume concept. Gather up some neutral-colored clothing, pick up some felt and cardstock from the craft store for ears, paint on some whiskers, and you're ready to roar. If Dad is joining in, take it to the next level and recreate Mufasa's glorious mane by repurposing a grass hula skirt.
What you'll need:
Garments from existing wardrobe in neutral colors like beige
Plastic headband, felt, and card stock from craft store to create ears
Black and white face paint
Grass hula skirt
Day of the Dead & Sugar Skull Mask Costumes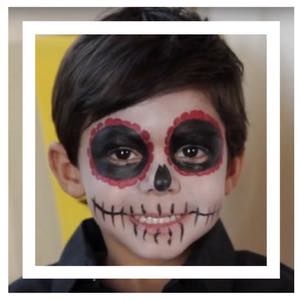 Conjure up a little cultura with this spooktacular costume inspired by the beloved Mexican holiday. Throw on some black clothing, add colorful flowers and lace to a black hat (or an elastic headband if you're putting together a costume for a toddler), and complete the look with some epic sugar skull makeup inspired by Nestle Pure Life's Share-a-Scare water bottles.
Here's what you'll need:
Black clothing from existing wardrobe
Black hat and black elastic headband
Flowers and lace from craft store
Black, white, and red face paint
Now go get your trick-or-treat on, and stay tuned to Minimaster on Ticketmaster for more tips on how to find the most family fun this fall.

Tags