Day in the Life of a Dixie Chicks Superfan
The Grammy-winning, chart-topping Dixie Chicks return in 2016 with a new world tour, and now is your chance to get the jump on tickets. The DCX MMXVI tour is hitting stages across the country and you can get first pick of tickets when you join the DCX MMXVI Tour Club for exclusive presale access.
The presale is on NOW, and the general public onsale starts Friday, November 20. So don't delay – join the club today to get seats you'll love for the highly anticipated return of Dixie Chicks.
To get you even more excited for the upcoming tour, read this interview with a true Dixie Chicks super fan, Jenni (@DCXn24Fan). Check out our chat about her favorite Chicks moments, then get ready to experience your own when you catch the band live in concert.
Ticketmaster: What part of the country do you live in?
Jenni: Southeastern Lower Michigan.
TM: What are your top 3 favorite things to do?
J: Spend time with family, listen to music, watch NASCAR.
TM: What do you do for a living?
J: I am a customer service rep at a propane company and busy mom of three.
TM: How many times have you seen Dixie Chicks?
J: Five times. During earlier tours I was home with babies. In fact we tell our son that his first concert was the Dixie Chicks in utero.
TM: Tell us what it means to you to be a fan?
J: Enjoying and appreciating the music. Supporting the Chicks in whatever they do, even through the hiatus. Side projects, guest vocals and solo projects included. Having a connection to the music.
TM: How do you show your fandom?
J: Besides listening to their music, I have a Dixie Chicks tattoo and a vinyl decal on our vehicle. I love to share their music and am always willing to help others discover them.
TM: What's your favorite song from Dixie Chicks and why?
J: That is tough. So many of their songs are associated with moments in my life. I'd have to say "Not Ready to Make Nice". The meaning behind that song and the emotional connection that the Chicks have said they have to it. It's almost become an anthem of sorts. All of the fans who stuck by them are moved by the story behind it.
TM: How do you stay connected with your favorite artists?
J: I absolutely love that the Chicks are active on Twitter. I think it has given fans a way to let them know how much they are loved. It's pretty cool when you can have a conversation with your favorite musicians.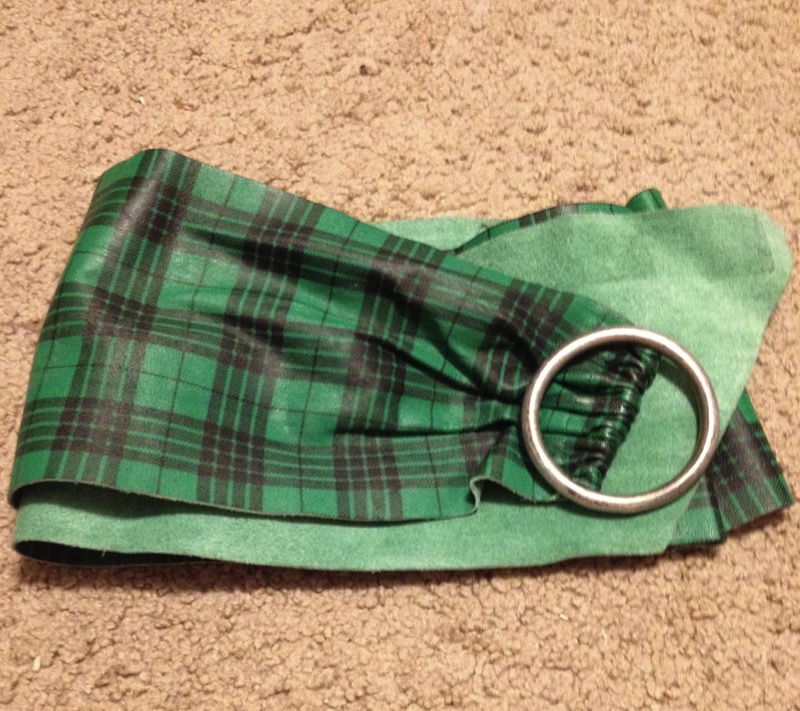 TM: What's your favorite piece of memorabilia?
J: That would probably be a belt that Natalie wore on stage that I bought in an eBay auction when Natalie had a shop. Of course the friendships that I've formed with fellow fans are the best thing about being a Chicks fan.
TM: Tell us your #FirstLastNext concert?
J: #First was The Jacksons on their Victory Tour. #Last was Weird Al, my husband is a big fan. #Next Really hoping that will be The Chicks!
TM: How far have you traveled to see a show?
J: In 2013 we flew from Michigan to Texas for the KLRU benefit. We were able to see the three iterations of the Chicks in one show (Natalie as a solo artist, Court Yard Hounds, and Dixie Chicks). That same year we drove 10 hours to Ottawa, ON to see them at the Ottawa Bluesfest.
TM: Do you collect concert tickets? If so, can you tell us about a particular experience?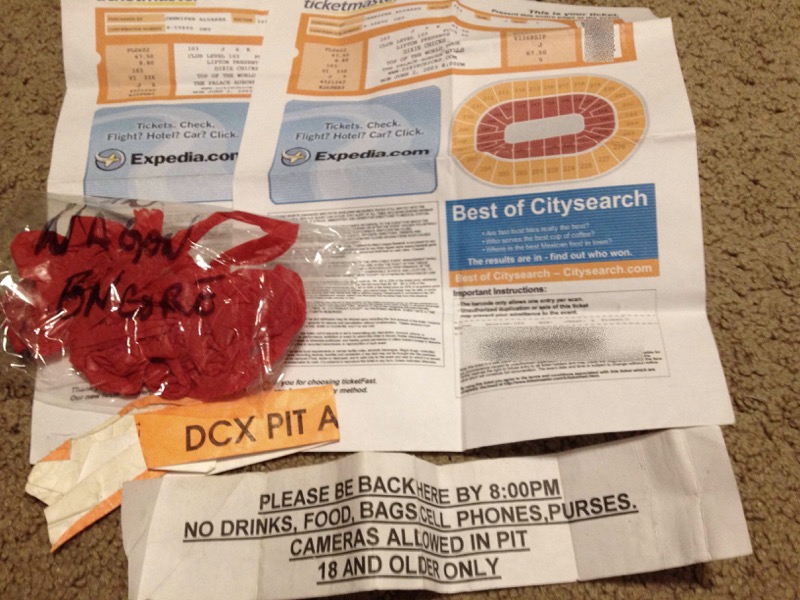 J: I don't really. I do have a wrist band from being in the Coop during the Top of The World Tour. The Coop was the area between the stage and the catwalk. The stage was in the round and they would fill the area enclosed by the catwalk with fans. The Chicks would be right in front of us performing. Incidentally this is the show that I was pregnant with our son during. Another friend was supposed to meet us before the show that night for dinner. She went into labor the night before. She gave birth to a blonde-haired, blue-eyed girl named Natalie.
TM: What's a little known fact about Dixie Chicks?
J: They used to play trivia at a bar in Austin. Their team name was "Kenny Chesney Stuffs His Pants with a Pimento Cheese Sandwich". Also, that they are one of the most fan-friendly bands out there.
TM: If you could tell Dixie Chicks one thing, what would it be?
J: The Three Maineskateers (plus my loving hubby and my bff Brad) would love to hang out again.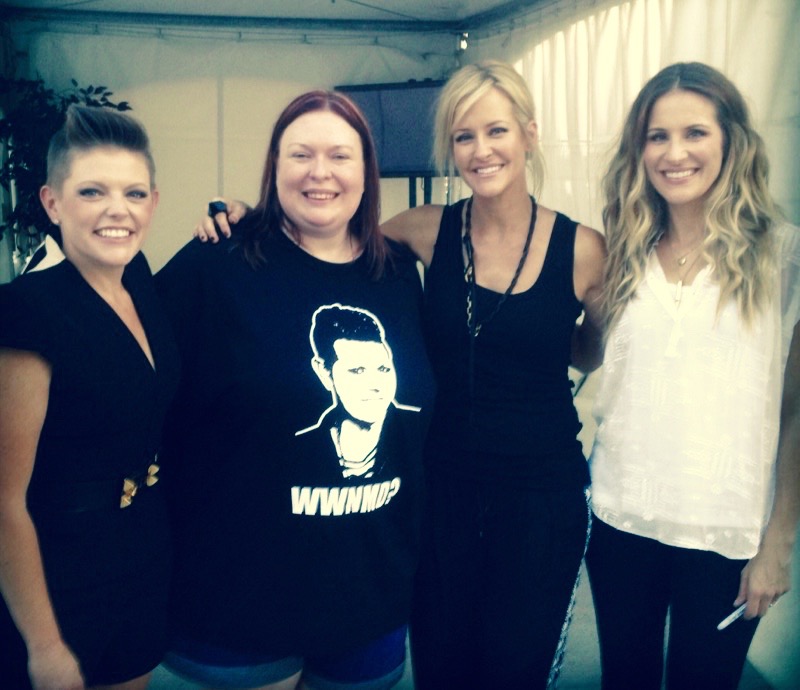 ---
Be the first to get tickets for Dixie Chicks on the DCX MMXVI World Tour. Sign up for their all new Tour Club.
Tags