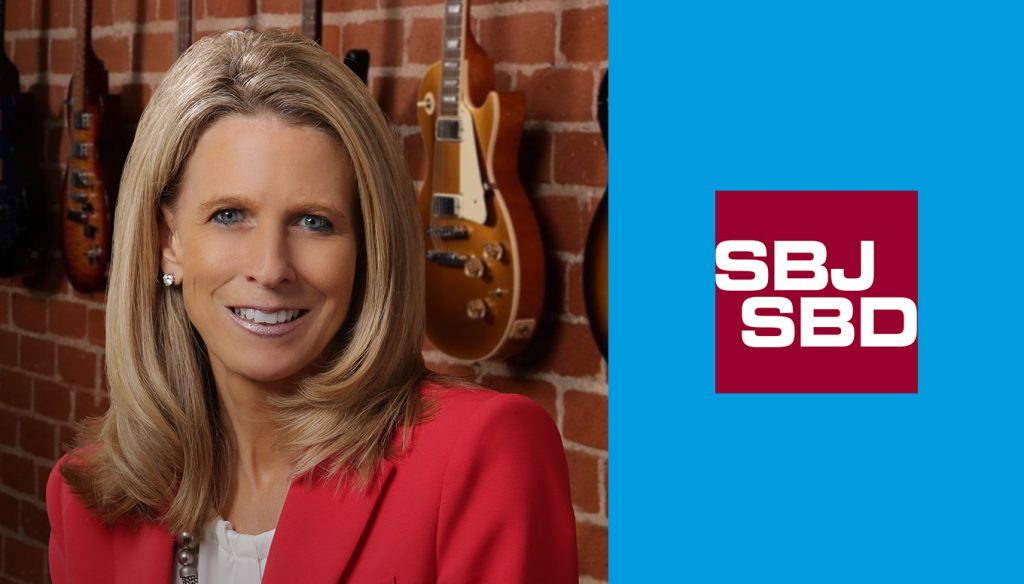 Our own Amy Howe, Ticketmaster North America Chief Operating Officer, has been honored by Sports Business Journal as a Game Changer and we could not agree more. A well-deserved congratulations to Amy on this achievement and to all of her fellow honorees.
This story appears in the September 11, 2017 edition of the Sports Business Journal.
There is perhaps no segment of the sports industry changing more rapidly or more fundamentally than ticketing, and Ticketmaster North America's chief operating officer, Amy Howe, is playing a key role. 

Often described as the right-hand woman for Ticketmaster President Jared Smith, Howe has served as an influential voice in the company's deep investments in mobile-based ticketing, analytics and most recently the introduction of its Presence digital ticketing system.

Originally a business consultant with McKinsey & Co., Howe became acquainted with Michael Rapino, president and chief executive with Ticketmaster parent Live Nation Entertainment. Rapino successfully recruited her to join Live Nation's executive ranks, and at Ticketmaster Howe is a critical strategic voice, focusing on what she calls "solving difficult problems and optimizing our projects."

And despite a huge rise in recent years in at-home entertainment services such as Netflix, Hulu and Amazon Prime Video, Ticketmaster and Live Nation have continued to see surging ticket sales and earnings as the live event experience continues to resonate with fans.

"This year, more than any other I've seen, has been a big inflection point for the ticketing industry and what we're trying to do as a company," Howe said. "

What's been really encouraging is that a lot of what we've been talking about is not only conceptual, but is real and being proven out in the market at scale."

Where born

Buffalo.

Education

Cornell University, B.S.; Wharton School of the University of Pennsylvania, MBA.

Attributes I look for when hiring

1) EQ; and 2) comfort with ambiguity (of course after they meet/exceed the bar on intrinsics).

Networking tip I've learned

Make it a priority.

Best advice I've received for career development

1) find your true passion, and success will follow; and 2) find your true advocates that will open doors for you.

Sports business industry can foster a healthier work-life balance by

Providing a forum for companies to come together to share best practices and learnings on this topic.

If I had it to do over again, I would

Keep things in perspective more often.

Women in sports business I'd most like to meet

Venus and Serena Williams.

Is discussion about challenges women face working in sports necessary or played out?

Necessary.

Causes supported

T.J. Martell Foundation, Big Brothers Big Sisters of Greater Los Angeles (former board member), Brentwood School.
Tags