Welcome to Hockeytown: The Fandom Surrounding The Detroit Red Wings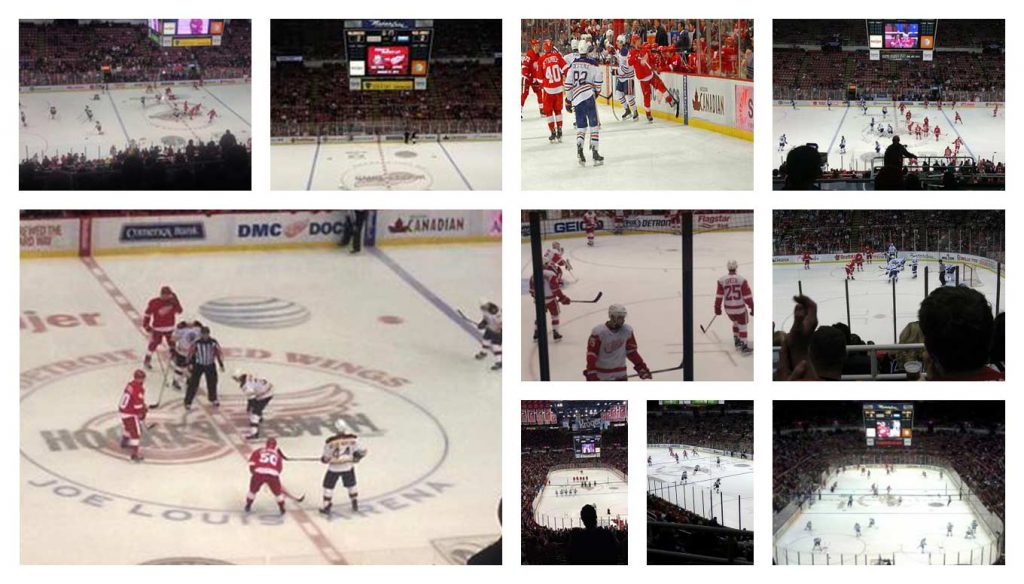 As one of the NHL's Original Six teams, the Detroit Red Wings are genuine hockey royalty. In fact, the Motor City's devotion goes so far that the team owns the trademarked nickname of "Hockeytown."
As a result, hockey is a big deal in and around Detroit, as the Red Wings are one of the most celebrated franchises in professional sports.
Here's how Detroit does hockey:
Fun for everyone
When it comes to reaching out to fans, the Red Wings offer a slew of programs to get people involved beyond a season's worth of games. One of the most popular events this season was the Hockeytown 5K. This charity race spanned from Atwater Street, down the Riverfront Trail and ended with a celebration right at center ice. And the fun didn't end there as the 5K Festival featured prizes and giveaways, food, photo opportunities and much more. There was also the Street Hockey Summer Tour where the team set up hockey clinics between July and August for kids, ages 7 to 12, all across Michigan, helping participants learn the basics of hockey in a fun setting.
Red Wings information
There are quite a few ways that fans can swap stories, plan meet-ups and celebrate all things Red Wings. DetroitRedWings.com is the Original Six club's home page and RedWingsSeasonTickets.com is also available for all things ticket related. In addition to several social media accounts, including Twitter, Facebook, Instagram and Snapchat, the Red Wings also have a handy mobile app, which features everything a Red Wings fan could need, including a live game tracker, real-time stats and player updates, breaking news and social media sharing, among other amenities. No matter the source, Red Wings fans have plenty of ways to stay connected.
Hockeytown's biggest names
Given Detroit's status as Hockeytown, it only makes sense that celebrities would count themselves as Red Wings fans. That star-studded list includes (via Ranker):
Musician Kid Rock
Actress Kristen Bell
Actor John C. McGinley
Red Hot Chili Peppers Drummer Chad Smith
President Barack Obama
Actor Tim Allen
Comedian/actor Dave Coulier
Actor Daniel Radcliffe
True hockey history
Given the Red Wings' status, it only makes sense that the team plays in an equally historic venue. Opened in December 1979, Joe Louis Arena is the second-oldest venue in hockey. With the team set to move on from the arena after the 2016-2017 season, the team's offering fans guided tours of this hockey mecca through spring 2017. The tour offers fans a first-hand look at where some of the biggest Red Wings moments occurred, including the site of four Stanley Cup championships (1997, 1998, 2002 and 2008) and an astounding 25 straight playoff appearances.
In fall 2017, the team makes its big move to Little Caesars Arena. While the arena itself is brand new, the team is already trying to make it a part of Red Wings history thanks to a special new program where fans are encouraged to donate everything from jerseys and memorabilia to video recordings and hockey equipment, all of which will be put on display at the new arena. What better way to show the team's heritage than with bits and pieces of its storied past?
No matter where the Red Wings play, the team and its fans will always have a home. That's because it's in the unbreakable bond people in Detroit and beyond share over truly great hockey.
Get in the game
Check out the Detroit Red Wings team schedule and view Ticketmaster NHL and the NHL Ticket Exchange for Detroit Red Wings verified tickets.
Tags
You Might Like
The Lakers are set for a league-high 43 nationally televised games this season.
The Nashville Predators are growing into their role as a major fixture in the Nashville area and beyond, giving Tennesseans a hockey team of their own to che...
The Florida Panthers hold a unique distinction in hockey, a sport that long relied on cold weather: the team is the southernmost squad in the pro hockey worl...