Seattle Soundscapes: The Top Concert Venues for Live Music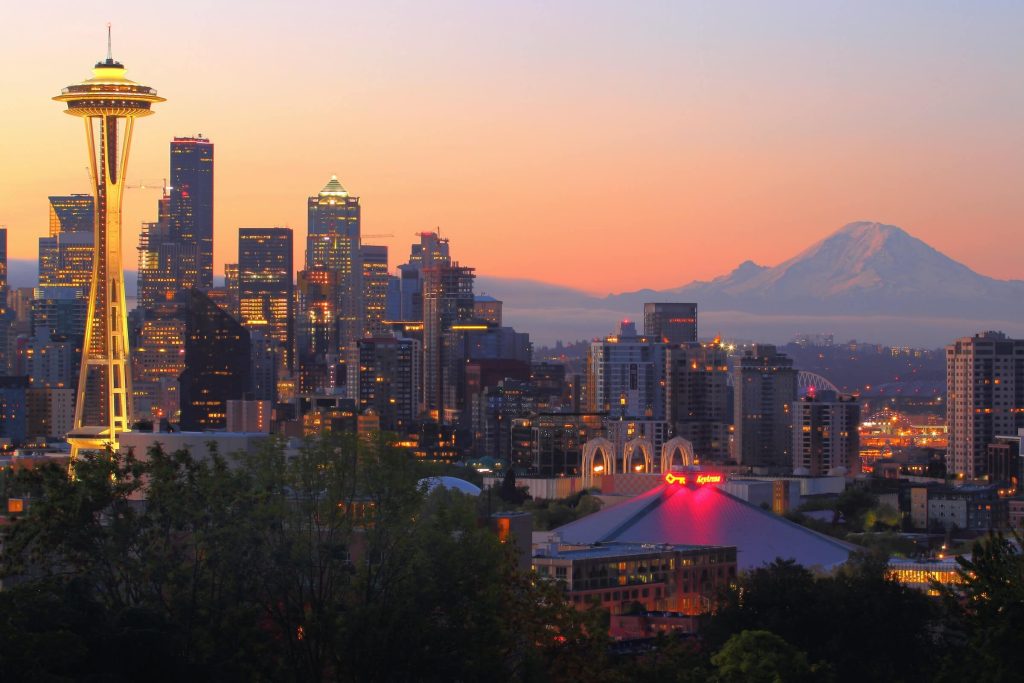 Seattle's music scene has a rich and diverse history, from the birthplace of grunge to the home of influential jazz and blues scenes. The city boasts a plethora of concert venues, from small intimate clubs to large arenas, that cater to a wide range of musical genres and audiences. Whether you're into indie rock, hip-hop, electronic, or classical music, there's a venue in Seattle that will offer a memorable live music experience. In addition to music, many of these venues also offer other forms of entertainment, such as comedy shows, theater productions, and dance performances. With such a vibrant and dynamic live music scene, Seattle truly has something for everyone.
 Seattle Music Venues
View this post on Instagram

The largest concert venue in the city, the north end of Lumen Field opens up to a spectacular view of downtown Seattle, but this thoroughly modern stadium — home to the NFL's Seahawks and MLS' Sounders — is better known for being one of the loudest ever, with fans setting multiple Guinness World Records for the volume of their collective roar. Also delightfully noisy are the major pop and rock acts (from Taylor Swift to Metallica) who play the 69,000 seat capacity venue, and the hype-wielding artists (Jack White, Brockhampton, the xx) that grace the 7,000-capacity WaMu Theater in the adjoining complex.
A couple hours east of the city in a town called George, you'll find what's widely recognized as one of the most beautiful outdoor concert venues in the nation. Opened in 1985, the 27,500-capacity Gorge Amphitheatre is perched above the Columbia River and the expansive valley it has cut through the land below. The scenery has been a favorite backdrop for jam-oriented acts like Dave Matthews Band (who filmed a concert there), EDM stars like Above & Beyond (they throw an annual weekender), and festivals. Camping under that seemingly endless sky only adds to the magic of "The Gorge in George."
Less than an hour north of Seattle lies the crown jewel of the tribally owned Quil Ceda Village: the Tulalip Resort Casino, home not only to the Tulalip Amphitheatre, but also to a rich summer concert tradition. Each year, the seasonal concert series draws a diverse lineup of high-quality, nostalgia-inducing acts spanning rock (Styx, REO Speedwagon), country and singer-songwriters (Melissa Etheridge, Dwight Yoakam), and soul (The Isley Brothers, Diana Ross). Though the setting is outdoors, the concert venue manages to be intimate — with only 3,000 seats on the lush lawn, the sightline is as reliable as the mild evening breeze.
Seattle's longest-operating theater, The Moore opened in 1907 as a social haunt for the era's well-to-do. Today, the restored 1,800 seat arts & music venue retains its luxe interior — the domed ceiling is especially stunning — and attracts a broad swath of attendees. Comedy stars like Wanda Sykes and Patton Oswalt have recorded specials there. Musicians looking for an intimate setting — from indie icon Jenny Lewis to folk hero Art Garfunkel — swing through. And it's not uncommon to see magic, live game shows, lectures and, naturally, theatrical productions in the historic space.
This city landmark was transformed in 2011 from a 1920s single-screen movie house to a full-service performance & concert venue with a whimsical theme: a boat-shaped concessions stand greets visitors as they walk in, along with a statue and stained-glass windows depicting the Neptune Theatre's godly namesake doing various nautical things. Meanwhile, the 800 seats guarantee an up-close experience, whether watching the day's hottest indie acts or old-school favorites, podcast tapings or musical parodies, wildly irreverent cabaret shows or serious talks with politicos.
When it opened during the Roaring Twenties, the 2,800-seat Paramount Theatre was dubbed by the press as Seattle's most "magnificent cathedral of entertainment" — an ornately decorated home for vaudeville shows and silent movies. Now, after careful restoration, the gold-spangled place is one of Seattle's busiest entertainment & music venues, hosting Broadway productions, musicians both contemporary and classic and wild stage shows. The popular Silent Movie Mondays series pays tribute to the Paramount's history and features accompaniment by the theater's original Wurlitzer organ. 
In the shadow of the Seattle Space Needle, Marion Oliver McCaw Hall is the long-running home of the Seattle Opera company (since 1964) and the Pacific Northwest Ballet (since 1973). But the 2,900-seat auditorium features much more than beloved productions of 'The Nutcracker' and 'La bohème.' Everyone from B.B. King to Bill Clinton, the Seattle Men's Chorus to Chris Rock has taken to that sizable stage. Events about faith (Bethel Music) and family (Nickelodeon tours) are also common, as well as world-class cultural performances like Shen Yun.
The original Showbox near Pike Place Market is a Seattle music institution that played home to Duke Ellington in the jazz era, the Ramones after the rise of punk and the city's own grunge pioneers in the '90s. These days, the 1,150-capacity art deco club features a steady stream of buzzworthy artists across rock, R&B, hip-hop, and dance music. Its brick-lined sister venue, Showbox SoDo (1,800 capacity) brings bigger popular acts to a converted warehouse so that fans of everyone from M.I.A. to Heart have ample room to rock out.
The standing-room-only Tractor Tavern (capacity 400) is a brick-walled paradise for lovers of excellent music that doesn't often get radio play. Indie, alt-country, folk, rockabilly, and bluegrass are among the down-home club and bar's specialties. They even host a square dance night with a band called The Tall Boys, which is also the format of beer the Tractor most often serves. But as one of Seattle's best concert venues, the Tavern also deals in hip-hop, jazz and psychedelic acts, plus draws a crowd for a monthly flea market. Exciting artist residencies and impressive tribute nights make this cozy spot a city staple.
One of Seattle's most storied small clubs, The Crocodile opened in 1991 and quickly became a hub for the emerging grunge movement, not to mention a rock staple in the years that followed. In 2009, a group of investors including members of Alice in Chains and Portugal. The Man gave the 550-capacity space a welcome relaunch after a loving renovation, making it a vital venue once more. Young fans now flock to the main room's raised stage, which welcomes all musical genres, as well as to the back bar where local bands, bingo and burlesque are among the attractions. 
Browse Seattle Concerts by Genre
You Might Like
Step inside EverBank Stadium, home of the Jacksonville Jaguars, and learn more about this Florida staple for sports and entertainment.
Step inside Paycor Stadium, home of the Cincinnati Bengals, and learn more about this Ohio staple for sports and entertainment.
See what keeps the Sea of Red rising.