Capturing 2020 Sports Moments on Film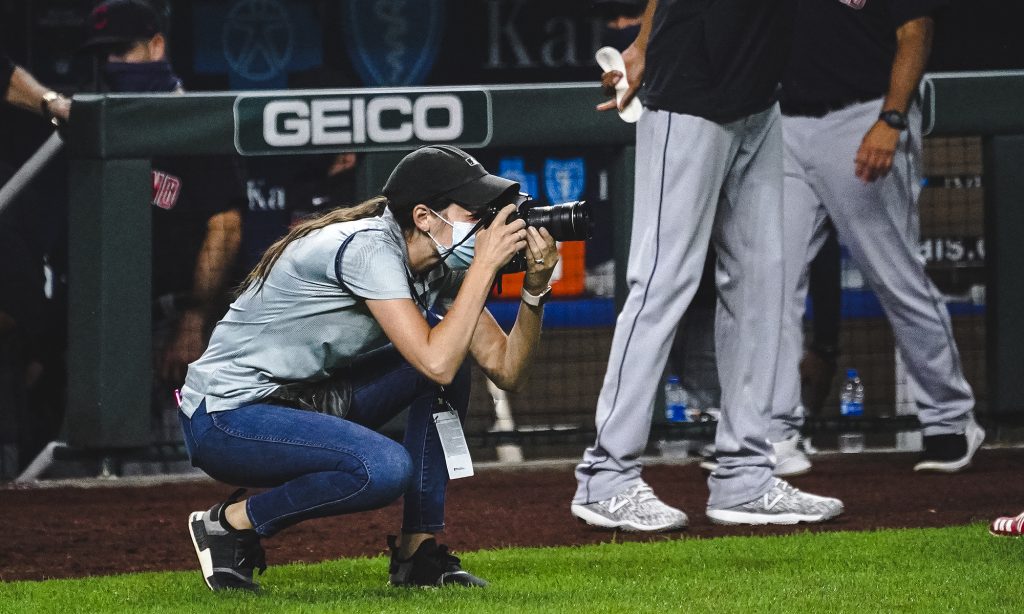 The 2020 pro baseball season was consumed almost entirely through screens as fans were prohibited from attending most games (although many were represented by cardboard cutouts of themselves, bringing a certain subtle humor to the environment of a mostly empty stadium). But not everyone was kept outside the gates; the athletes and many of the support staff still had a job to do. Amy Kontras — a photographer for the league who was assigned to cover the Kansas City Royals — was one of the people whose skills were as relevant as ever.
Kontras was one of a select few personnel allowed inside Kauffman Stadium for Royals games, and one of just two photographers granted field access. Her mission remained the same: capture moments that make fans feel emotionally involved with the game and the athletes. She told us what it was like to be behind the lens in 2020.
Ticketmaster: What made you want to pursue sports photography?
Amy Kontras: I initially got into sports photography as a way to stay connected to athletics after being diagnosed with a chronic illness in high school that caused me to have to quit playing volleyball and running track. I missed the companionship and excitement provided by team sports, and being on the sidelines with a camera gave me the opportunity to stay connected to the game without being in the game. Now, it's become a way to stay connected to my community.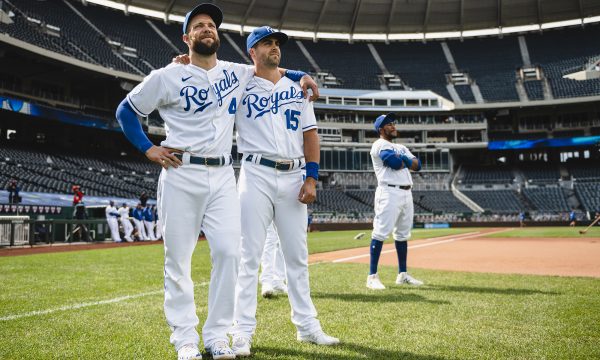 During a typical season, what is your mission taking photos? 
During a typical season, my mission is to bring the stadium and game to your social media — whether that is a photo of a peak action moment or a delicious bowl of brisket nachos, or video of the pitcher getting the last strike of a strikeout and yelling triumphantly. I want you to feel like you experienced the game even though you weren't there. That means capturing all of the sights, sounds and emotions that encapsulate pro baseball. It's incredibly rewarding when someone can look at an image and feel what it was like to have been there. The most powerful photographs are the ones that move you to empathize with the losing team or feel the joy emanating from the dugout after the walk-off hit. The majority of games don't have that cut-and-dry big moment, so it's about finding the little ones and building the energy from there.
How has the fan-less experience altered your approach? 
This season, despite the lack of fans in the stadium, my mission was essentially the same as it has always been but with added pressure. On top of there being no fans, I was one of two photographers allowed on the field due to COVID-19 restrictions, which meant that I had even more responsibility to capture the environment for everyone else that was not in attendance. It was a big motivator to push myself out of my comfort zone to find ways to best convey baseball's resilience.
During a normal game with fans, you probably capture shots of people cheering and otherwise reacting to plays to convey emotion. Are there other ways you've attempted to capture that kind of emotion this year?
Crowd reaction shots and features that show the human experience at the stadium are always great scene-setters, so it was difficult not to have those visuals at the games this year. The artificial crowd noise did make it feel relatively normal if you kept your eyes on the field, but there is no true substitute for the energy that a cheering stadium brings. Instead of using those fan moments to portray the game feel, I looked for smaller vignettes to show the players' emotions, which usually translated into finding ways to make in-game portraits of them — guys sitting in the dugout with their PPE on, taking batting practice swings with a sky full of puffy clouds behind them, the Kauffman Stadium fountains glowing under a Midwest sunset. I wanted to show the moments that people may not take the time to see on a busy game day.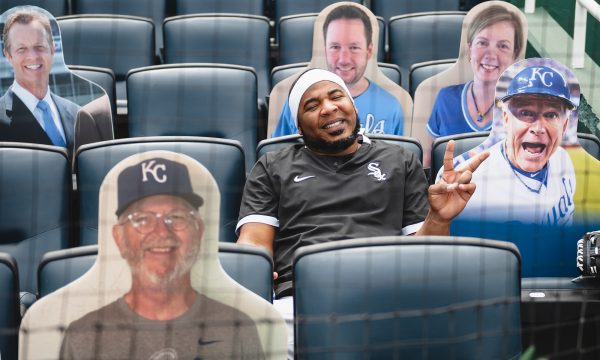 What was the most poignant moment you captured that may not have been as poignant if people were in the stands to witness it themselves?
Longtime Kansas City Royal outfielder Alex Gordon retired at the end of the regular season after fourteen years with the organization. He's beloved by the community, and I know everyone was disappointed that they were unable to show their love and support for him during his last homestand. Without fans in the stands, the weekend felt more intimate as his teammates said their thank-yous and goodbyes, like it was a going-away party that only his closest friends were invited to. I'm sure it would have made for a great image to have had a crowd of 40,000 on their feet waving him off the field that last game, but it almost made it more special that it was so understated. It really spoke to who Alex was as a person: a strong, quiet leader who persevered in any circumstance.
Header image by Denny Medley
Tags
You Might Like
Social media has kept these sports stars connected with their legions of admirers.
There are some definite upsides to watching a show from a venue that's all yours.
Professional athletes and athletic organizations seize the opportunity to salute our nation's troops.