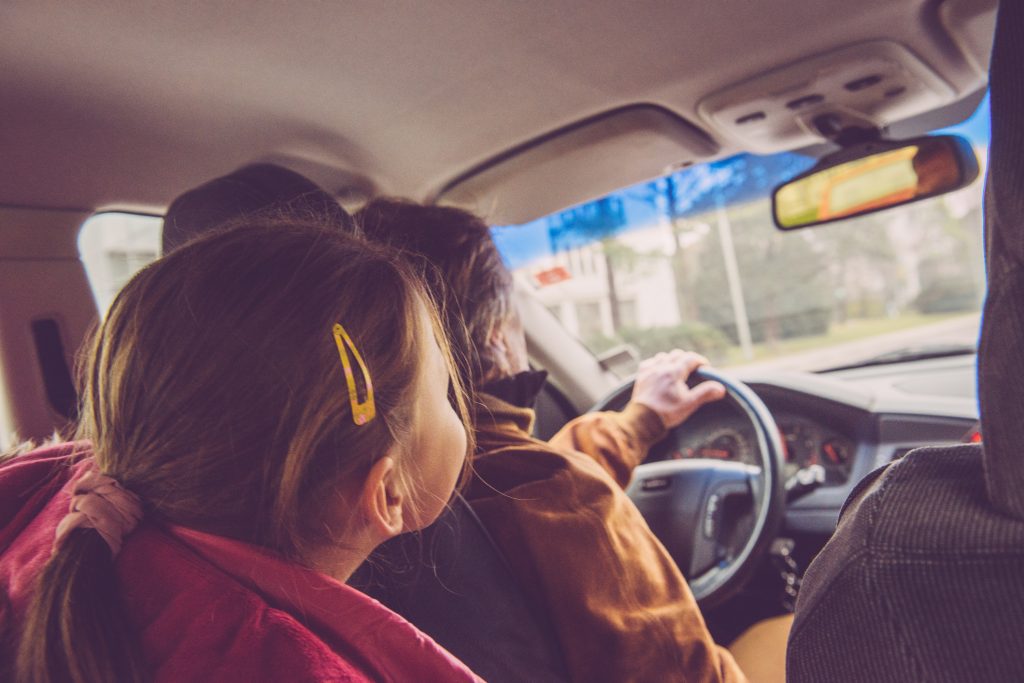 Last weekend I piled my kids into their crumb-covered car seats, stuffed a bunch of apple sauce packets in my purse, and hauled the whole family to the theater to see Peppa Pig Live! When the upbeat, song-filled show was over we all walked out beaming with excitement over what we'd just seen. And what started as a fun-filled Saturday afternoon outing also doubled as a Parenting 101 lesson for me: Mainly, that kids can enjoy the theater, too. In fact, they're never too young to experience the thrill of a real, live show. Need convincing? Allow me:
1. You'll Plant Those Theater-Loving Seeds At A Young Age
The earlier kids get used to doing something, the easier and more fun it is as they get bigger. Get them used to seeing live events at a young age, so when the time comes they'll be able to sit through a Broadway show without complaining. Not only that, but they'll actually begin to appreciate theater. And hey — maybe they'll even save up all their allowance for a few years and buy you a Hamilton ticket.
2. Let's Be Real—It's Fun For Parents, Too
The room shook with screams the second the cast of Peppa Pig Live! took to the stage. But it wasn't just the kids who were yelling— parents were shouting and squealing louder than their own children. Even I couldn't help myself. "THERE'S PAPA PIG!" I hollered when the giant puppet bounced on stage, as if I was suddenly 10-years-old again and coming face to face with my favorite New Kid On The Block (spoiler: it's Donnie). We parents spend just as much time as our kids consuming these cartoons, and it's fun for us to see them come to life, too. Don't be shy about it: your excitement will inspire the same in your kids.
3. Audience Participation
I say this with love, of course, but when my kids watch TV they turn into pint-size zombies, tiny little blobs on the couch who wouldn't blink if I blasted a horn in their faces. So much of the fun of seeing these characters live is watching your kids come alive with them. My daughters were singing, dancing, shouting, and waving their hands like they just don't care through the entire show. And the best part is, no one cares if your kid is screaming or jumping out of their seat—-that's the whole point! (Unless, of course, you're at Les Mis. Not all events offer audience participation, when in doubt take social cues from the performers and patrons around you.)
4. Seeing Their Favorite Characters Off The Little Screen
Nothing shatters the allure of the iPad like a live show. The second my kids spotted the Peppa Pig puppets bounce onto the stage they lost their little minds. There's just something exhilarating about witnessing your most beloved characters right in front of you, in puppet form, that makes leaving the house to head to a live show totally worth it.
5. The Extra Special Moments
We had a blast at the special VIP experience after the show. Not only did we get great seats right near the stage, but we opted to attend the very cool post-show meet and greet immediately following the performance. Once inside, we found a step and repeat for photos, easy to grab snacks and juice, and Peppa Pig coloring activities. But the best part was the photo experience with the cast. If your kid is a mega-fan, then meeting the cast is a must-do. (But if they're the kind of kid that freezes up the second real-life characters walk into the room, I'd say skip it and save the cash to spend on popcorn and a toy instead.)
6. Fun As A Family
So often our weekends get booked up with birthday parties, ballet classes, homework and puttering around our yard. Sure, it seems obvious that an outing together will result in magical moments and memories that last beyond the Instagram-able snapshot. But how often do we actually do it? The best part about our Peppa Pig theater date is that it was something we all shared — and it left us discussing, rehashing, and singing the show for the week that followed.
7. Exposure To All Kinds Of Art
One of the coolest aspects of Peppa Pig Live! is that it incorporated a bunch of different art forms all on one stage. Acting, singing, dancing and puppeteering were all integral parts to the experience, not to mention the bright set design and innovative production elements. In just an hour, kids get to see a variety of different artistic creations and expressions come alive right in front of them.
8. A Little Patience
Theater Side Bonus: Your kid gets some solid practice in the patience department. Sitting in one seat for an hour is no easy task, but a live event makes it easy and fun. Talk to your kids about it when the show's done, and praise them for their ability to have a little bit o' etiquette at such a young age. They'll leave feeling proud of themselves, and probably eager to do it again.
9. They Can Do It Too
The second Peppa Pig and friends took their final bows, my 6-year-old declared, "I want to do that!"
"You mean, jump in muddy puddles?" I asked, with a hint of a British accent because that's what happens when you're around Peppa for more than 5 minutes. "No," she said, "I mean, I want to sing and dance onstage."
What better inspiration for our creative kids than to see art unfold right in front of their faces?
10. Hot Topics
Who'd have thought Peppa Pig Live! would be such a conversation starter for our family? In the week that's followed we've discussed the plot points of the show like it's an episode of Game of Thrones. But we've also covered geography (Just where is England? And what is it, exactly?), music, language, how puppets work, friendship, animals, and dance. Not bad for a show about a pig.
And if Peppa's not your kid's thing, check out Minimaster for more great live event ideas for your family's next outing.
Kate, the Minimaster Mom, lives and works in Southern California with her husband and daughters, ages 6 and 4. They never yell, watch TV, or eat sugar.
Tags