Pride of Beantown: Boston Bruins Fans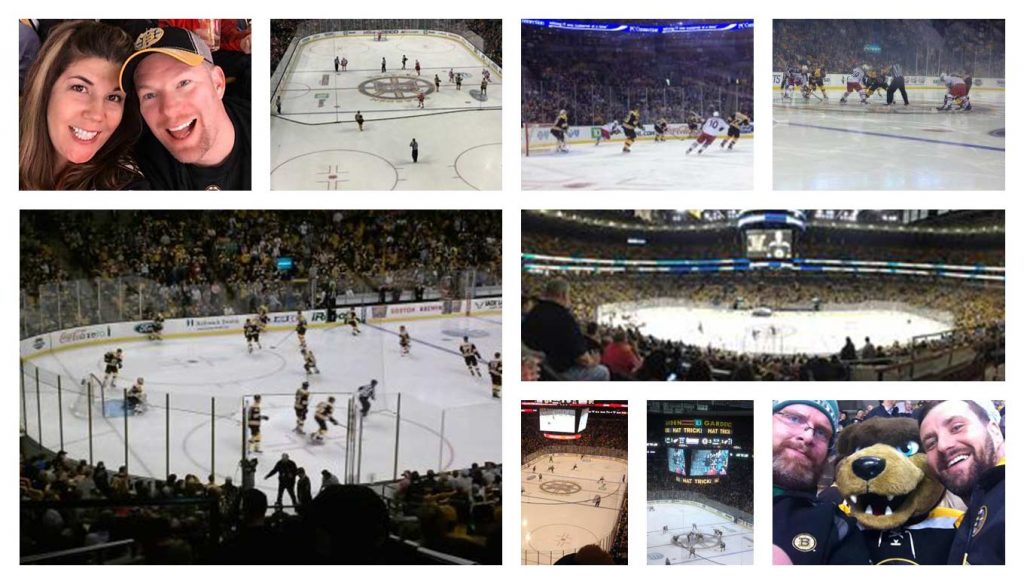 As the third-oldest team in professional hockey, the Boston Bruins hold quite a few records. That long list includes countless player achievements for scoring and overall games played, most points in a single season (121 in 1970-1971), and an astounding six Stanley Cup victories – the fourth-highest in all of hockey.
Similarly golden is the Bruins sizable fan base, with folks in Boston and beyond repping the black and gold. There's genuine proof of Bruins fans' winning ways: In late 2015, Forbes magazine named Boston's fan base among the top three in the entire league. With the Bruins offering their fans a truly epic hockey experience, there's plenty to cheer about.
The most super Bruins fan
In late 2014, a young Bruins fan by the name of Liam Fitzgerald became a viral sensation after fans caught footage of him fist-bumping players as they left the ice. That heartwarming moment exemplified not just Liam's love of the Bruins, but the connection the team shares with its fans. From that video, Liam, a leukemia survivor, became the Bruins' unofficial mascot. He landed his very own hockey card, won USA Today's "2014 Sports Fan of the Year," was featured on ESPN's "E:60" program, and earned 2015's "Man of the Year" from The Leukemia & Lymphoma Society. Little Liam is using his fame to make a difference, raising $150,000 for LLS blood cancer research in just a few years' time. There are superfans, and then there are superior fans like Liam Fitzgerald.
Big time Boston backers
Liam Fitzgerald isn't the only well-known supporter of the Bruins. The long list of celebrity Bruins backers includes:
Actor Ben Affleck
Actor John Krasinski
Actress Katie Nolan
Comedian Denis Leary
Actor/comedian Steve Carell
Singer Joey McIntyre (of New Kids on the Block fame)
Musician Rob Zombie
Actress Maria Menunos
Actor Mike O'Malley
Actor/comedian Adam Sandler
Reporter Sarah Davis
A Garden of great hockey
With the building dating back to 1995, Bruins' TD Garden is one of the best-known venues in the Northeastern United States. There's already a lot to love about TD Garden, mostly thanks to the tons of amenities. That includes a sushi bar, the Premium Club Bistro, the BostonCoach Lounge, and much more. That's not even including the many local restaurants and bar surrounding TD Garden, which help build the stadium's reputation as a true entertainment center for greater Boston.
As great as TD Garden is, though, the Bruins management isn't resting on its laurels. In mid-2016, the team brought in the SAS Institute to help improve fan experience. With analytics software in hand, SAS came in to find ways to improve "fan touch points," which includes everything from extra parking to cleanliness and, perhaps most crucial of all, food and beverage vendors.
The changes might not be set in place until after 2016, but the point remains clear: Fans are crucial to the Bruins success, and the team will do anything to uplift its supporters at any opportunity.
Check out the Boston Bruins team schedule and view Ticketmaster NHL and the NHL Ticket Exchange for Boston Bruins verified tickets.
Tags
You Might Like
The Lakers are set for a league-high 43 nationally televised games this season.
The Nashville Predators are growing into their role as a major fixture in the Nashville area and beyond, giving Tennesseans a hockey team of their own to che...
The Florida Panthers hold a unique distinction in hockey, a sport that long relied on cold weather: the team is the southernmost squad in the pro hockey worl...