Beyoncé Songs for Every Mood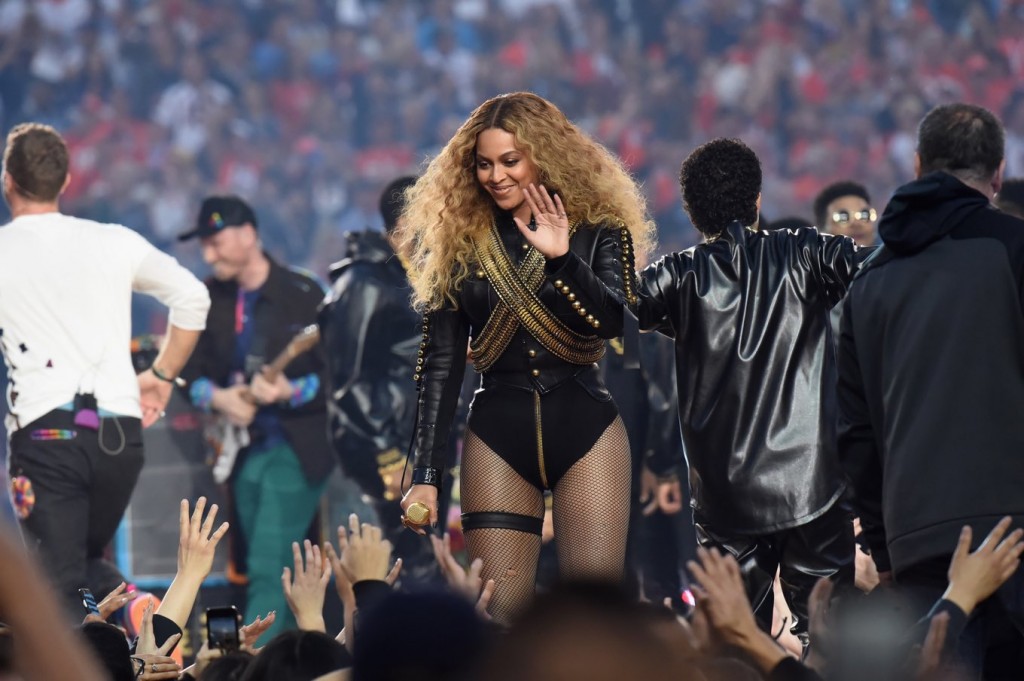 Let's be honest — we've all wanted to be Bey at some point. Her energy, individuality, and dedication are inspiring. Her dance moves are epic. Her style is flawless yet she also manages to keep it so real — and her loyal fanbase the BeyHive loves her for it. Beyoncé's super-savvy career sense and commitment to empowering women through her artistry are just a few of the reasons she's at the top of our #WCW list this Women's History Month.
One of the most impressive things about Queen B is her ability to maintain mass appeal while continually reinventing both her sound and image. It's impossible to escape the reaches of her influence and creativity, even as she reveals new facets of herself.
Thanks to her incredible versatility, it's safe to say there's a Beyoncé song for every occasion. Join us as we celebrate our flawless #wcw with a look at her songs for every mood, and don't miss Bey on her upcoming Formation World Tour.
1. "Flawless" – For When You're Really Feeling Yourself
You've seen the word printed on t-shirts and heard it uttered in videos all over the Internet. This 2013 single from Beyonce's self-titled album is an anthem for confident women everywhere. While "Pretty Hurts" laments the price of beauty, this empowering anthem gives impossible beauty standards the finger and offers up some self-loving instead. Now that is flawless.
2. "Get Me Bodied" – For When You Just Wanna Dance
There's nothing like a popping drumbeat to make you wanna shake what your momma gave you. To say that this song is infectious is understatement. The 2006 single off Bey's second studio album B'Day is all about feeling the beat, and if that doesn't make you want to move, you might want to check your pulse.
3. "Naughty Girl" – For When You Feel Like Getting Into Trouble
If there's anything we've learned from Katherine Pierce's troublemaking on The Vampire Diaries or Olivia Pope's insanely chaotic life in Scandal, it's that being bad actually feels quite good. Even Beyoncé recognizes that, and this playful ode to naughty girls from her 2003 debut album Dangerously in Love is proof.
4. "Ring the Alarm" – For When You're Feeling Angry
With sirens blaring, this 2006 single from B'Day is perfect for those moments when you feel like screaming. The track's aggressive beat and Queen B's fierce and ferocious vocals make for a dance jam that gets your blood pumping to a steady rhythm while you're seeing red.
5. "Radio" – For When You're Feeling Carefree
Remember the days when you'd drift off to whatever was on the radio without a care in the world? There's a song for that and it's this 2008 jam from Bey's third album I Am… Sasha Fierce. The song is essentially an ode to losing oneself in the music, and that's easy to do with this catchy, carefree tune.
6. "Crazy in Love" (feat. Jay-Z) – For When You're Acting a Fool in Love
Nobody is immune from the crazy-making feeling of being in love. Guys, girls, young, old — we've all acted a bit loco at one time or another when it comes to romantic relationships. It can be thrilling, it can be confusing, but usually it's both at the same time. Best not to think about it too much — just hang on for dear life and dance with Bey and Jay as they go gaga for each other in this mega-hit from Bey's debut album Dangerously in Love.
7. "Formation" – For When You Feel Like Standing Up For Yourself
She came. She saw. She slayed. Beyoncé conquered the Halftime Show at Super Bowl 50 with a performance of her latest single "Formation". Heated, unapologetic, and catchy as heck, the single struck a chord in fans and critics alike. Either way, this song makes us want to get up and take action to be more successful today.
8. "Pretty Hurts" – For When You're Feeling Melancholy
Bey's self-titled fifth album, dropped unexpectedly in 2013, ushered in a sexier and bolder Queen B (the lyrics for "Partition", anyone?). But the album also showed her more introspective side, including this heart-rending ballad about how societal pressure to conform to conventional standards of beauty can negatively impact young girls. It won't solve your problems, but it will definitely help you wallow in style.
9. "Irreplaceable" – For When You're Getting Over Your Ex
It's not just a breakup anthem, it's THE breakup anthem. On this epic 2006 single from B'Day, Bey captures everything you need to hear after a tough breakup. Plus, the easy-to-follow instructions ("To the left, to the left…") provide some much-needed choreography for that awkward moment when you're giving a former significant other the send-off.
10. "Run the World (Girls)" – For When You're Feeling the Girl Power
Every generation has a girl power anthem. In the '60s it was "You Don't Own Me" by Lesley Gore. In the '80s it was "Girls Just Wanna Have Fun" by Cyndi Lauper. And in the 90's it was "Wannabe" by the Spice Girls. Today, this swag-heavy single from 4 is the go-to girl power jam. With its syncopated beats and empowering lyrics, this is the song to listen to when you feel like pumping a fist in the air for ladies everywhere. Right on.
---
Catch Bey on the road this year on The Formation World Tour. Here are some helpful tips for buying Bey tix.
Tags