Amor Eterno: Remembering Juan Gabriel With His 5 Most Iconic Songs
Mexican music legend Juan Gabriel passed away in Los Angeles on Sunday, Aug 28 leaving millions of fans around the world grieving the unexpected loss. The singer-songwriter, producer, and legendary performer had just played a concert at The Forum in the City of Angels two days earlier, and his last powerhouse show proved his romantic croon, flamboyant personal style, and over-the-top showmanship remained spot-on to the end.
Fans around the globe have been showing their support for the late artist. Some have even been posting Ticketmaster fan reviews from recent Juan Gabriel concerts with RIP messages and memories. In Los Angeles, Juan Gabriel's star on the Hollywood Walk of Fame has been the epicenter of the emotional outpouring. Flowers, photos, and candles line the sidewalk, and the touching stories shared by visitors paying their respects prove just how much JuanGa meant to his fans.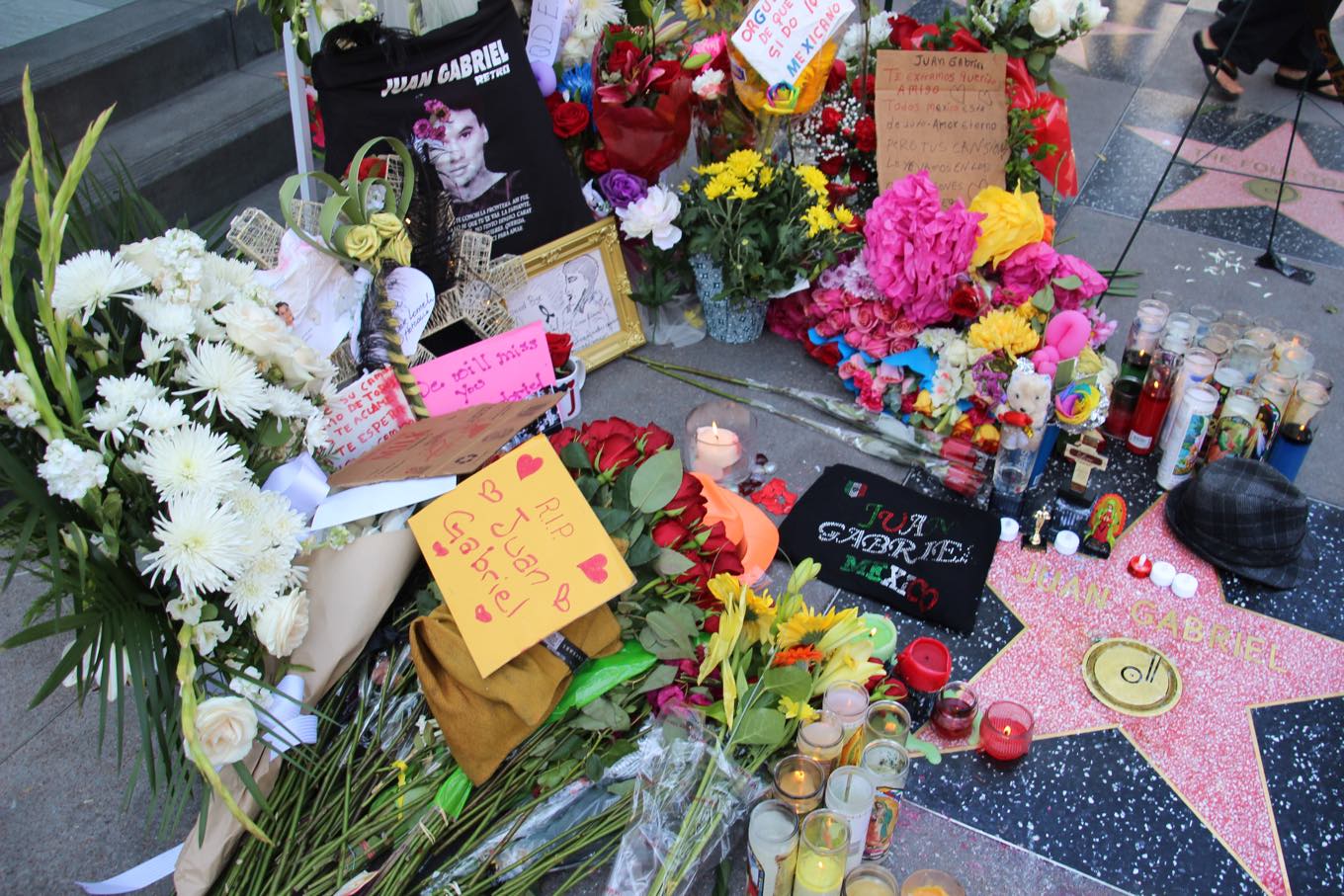 Over the course of his career Juan Gabriel sold more than 100 million records, racked up countless awards, and was inducted the Latin Music Hall of Fame, but his most enduring achievement will undoubtedly be the emotional connection he forged with listeners and his unique ability to unite fans. Here we pay our respects to the late great singer with 5 of his most memorable musical moments caught on video.
1. "Amor Eterno"
Juan Gabriel wrote this ranchera classic as an ode of eternal love for his mother, and it remains one of his biggest hits. We're sure this show-stopping performance, made his mama proud.
2. "Querida" (feat. Juanes)
For his 2015 album Los Dúo (The Duets) Juan Gabriel reinterpreted his timeless hit "Querida" with a little help from Latin rock hero Juanes. The lush orchestration of this new arrangement is the perfect platform for these two legendary vocalists, and their friendly on-camera rapport will leave you smiling.
3. "He Venido a Pedirte Perdón"
This nostalgic classic from 1980 is one of the many favorites fans are blasting on the sidewalk next to Gabriel's Hollywood star. The romantic music video sees a forlorn Juan Gabriel roaming the streets solo before night falls and he reunites with his lover in a nightclub.
4. "Hasta Que Te Conocí"
Juan Gabriel's vocal pyrotechnics and explosive showmanship really shine in this 1987 smash, and the full mariachi backing band takes it to the next level. Bravo, and then some.
5. "Así Fue"
The ballad to end all ballads. Nothing flashy here, just Juan Gabriel in a subtly snazzy all-white ensemble bringing the house down like only he can.
BONUS
Juan Gabriel was a strutting showman through and through, and fans could always count on him to light up the stage with his killer dancing. Check out this supercut of his best moves – it's how many fans will remember him.
Tags