The Cutest Songs to Sing on Mother's Day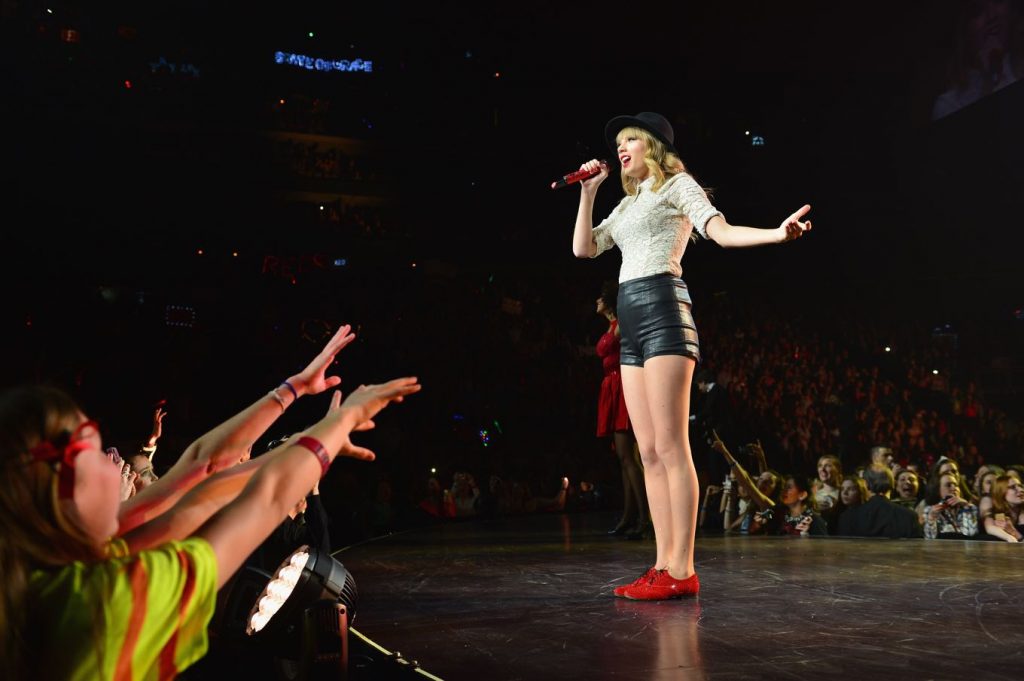 Flowers, candles, and cards are great, but sometimes the best gift you can give your mother is a heartwarming sentiment. When it comes to showing Mom you care, what better way than with a song? We've rounded up five feel-good songs (and one not-so-good song) that are sure to be a hit with moms everywhere—check out our favorites, and get ready to make your number one fan cry, smile, and cheer all at once this Mother's Day.
Taylor Swift, "The Best Day"
From the trials and tribulations of middle school to the ups and downs of pop stardom, Taylor Swift's mom Andrea has been there to support her through it all. As a thank you Taylor honored her with "The Best Day", which also namedrops T-Swizz's father and bro, making it a perfect tear-jerker for the whole family on Mother's Day.
---
Justin Bieber, "Turn to You"
This poignant tribute is perfect for the mother who has sacrificed everything to give her child the best possible life. Bieber poured tons of touching sentiment into this Mother's Day dedication, and nailing this vocal for Mom will definitely leave a lasting impression on the most important person in your life.
---
Kanye West, "Only One"
Lyrical genius Kanye West owes a lot to his mom, who quit her job as an English professor to manage his career. On this track, he assumes his dearly departed mother's voice as he sings words of encouragement to his first child, North. Way to pay it forward, Kanye.
---
Boyz II Men, "A Song for Mama"
The go-to choice for a cappella groups looking to impress the women that have always been there for them. But even if you're singing solo, you'll impress your mother with the beautiful gratitude of "A Song for Mama".
---
2Pac, "Dear Mama"
If melody isn't your forte, then 2Pac has the answer to your prayers with "Dear Mama". It's the perfect song for prodigal sons and daughters who want to show their mamas that they're appreciated, no matter how rough things used to be.
Bonus: The Worst Song to Sing on Mother's Day
---
Lonely Island, "Motherlover"
Don't let ultra-charming popstar Justin Timberlake and funnyman Andy Samberg fool you—they're definitely not singing about the type of "Motherlove" that you want to share with Mom on this very special day.
---
Did you sing a song to your mother like the examples below? Send your Mother's Day videos to @Ticketmaster and we might just share it on our Twitter and other social pages…that'll show her how much you care! Check out our curated list of great Mother's Day gifts to create one-of-a-kind family memories of your own.

Tags