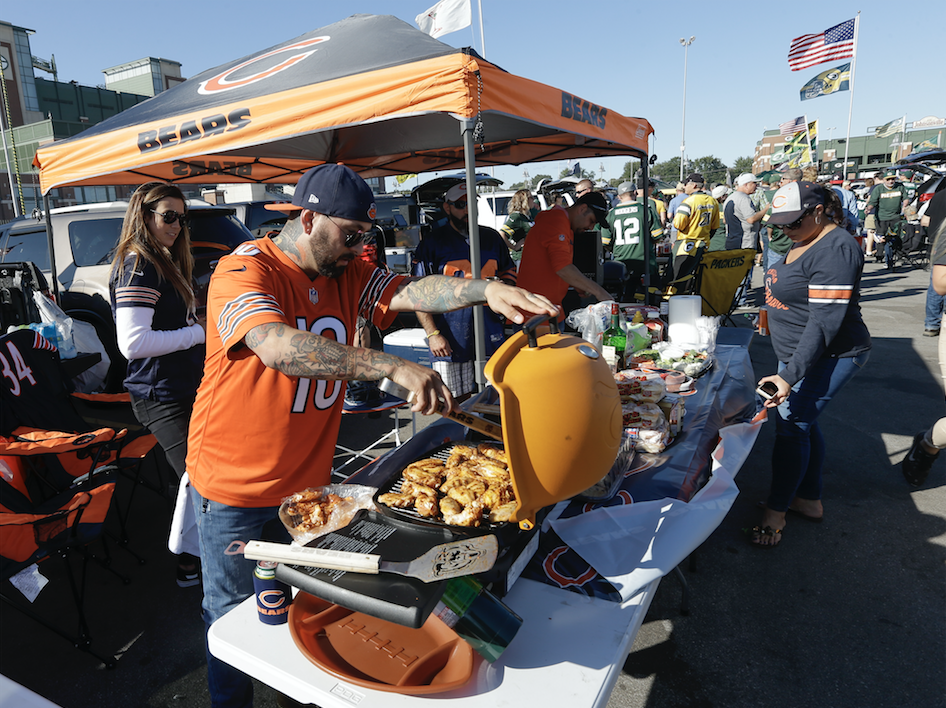 The NFL's ultimate pre-game party can sometimes be a greater spectacle than the game itself. Tailgating has a long and storied history filled with traditions specific to each team and their adoring fans. Let's take a look at some of the best NFL tailgates around the league.
Rain, hail, sleet and snow don't stop the Bears faithful from supporting their squad on Sundays. While Chicago is mostly known for brats and deep dish, grilled Krispy Kreme doughnuts are the most popular food item on game day. Pack a parka and your sweet tooth and get ready for some serious bonding, Bears style.
Los Angeles may be new to having a football team, but they are veterans when it comes to throwing one of the best NFL tailgates. The Los Angeles Memorial Coliseum provides a historic backdrop as Rams fans young and old pile in before the game. As the city embraces its new team, these fans are making us forget that football ever left LA.
Eagles fans are known as some of the most passionate in the NFL, and they'll let you know how passionate they are. But you're still welcome to enjoy a world famous cheesesteak or partake in other Philadelphia tailgate pastimes, like this fan-founded drum line at 4th and Jawn.
Lambeau Field is set in a quiet residential neighborhood, but every gameday these polite Midwesterners like to get rowdy. With a bratwurst in hand and a block of cheese on their head, Packers fans fill the Tundra Tailgate zone to cheer on their team in any weather. The best part of all (aside from a Packers win) is you don't need a ticket to this NFL tailgate.
Chili cook-offs, BBQ sauce competitions, and bacon used as currency. One might easily confuse Arrowhead Stadium's tailgate madness for an episode of Top Chef.  Most Chiefs fans arrive around dawn for afternoon kickoff and don't stop until the final whistle or the supermarket runs out of meat.
New England may be frigid, but Pats fans have an easy time warming up with world-class clam chowder. Along with Maine lobster, crab and five Super Bowl wins in the last 20 years, there is a lot to be celebrated in the parking lots outside Gillette Stadium.
Four words. Maker's Mark Hot Toddy. This wintry alcoholic beverage is supposed to cure what ails you, so for a Cowboys' fan base with perpetually high expectations, this is somewhat of a cure-all. Even the tailgates are bigger in Texas outside AT&T Stadium.
There's still time to show off your team spirit and check out legendary traditions this season! Purchase tickets here or in the widget below from Ticketmaster – the Official Marketplace of the NFL.