Alessia Cara Talks Tour, Wild Things Song & More With Minimaster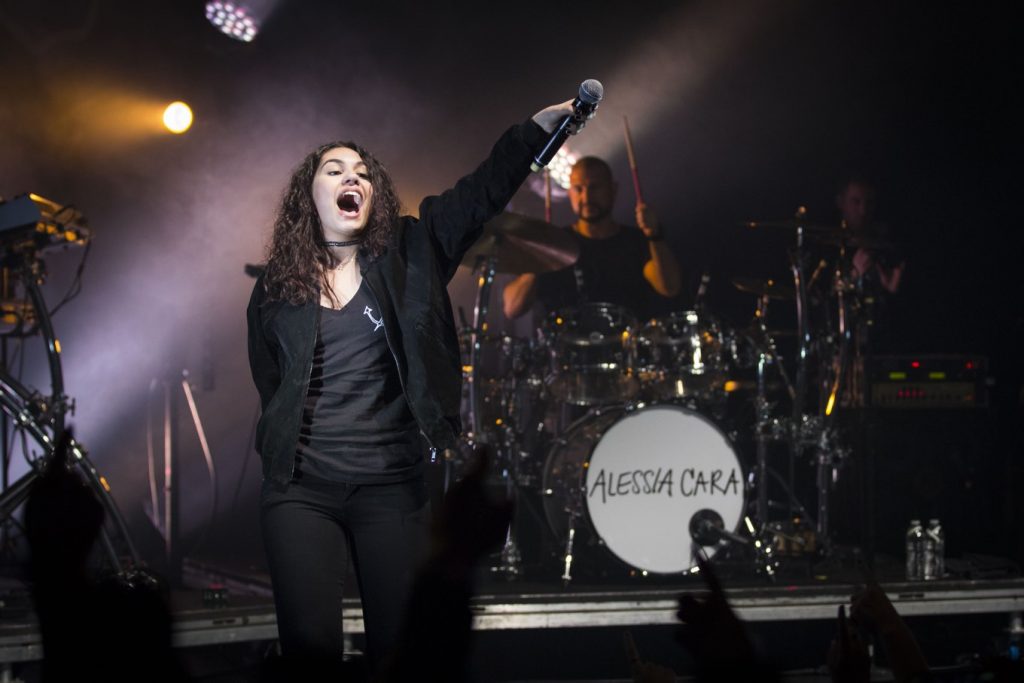 Canadian pop sensation Alessia Cara is hot off the heels of her performance at the 2016 MTV Video Music Awards Pre-Show. As she wraps the Coldplay tour, fans are excited to learn she'll be headlining the Alessia Cara Know-It-All Tour Part II this fall!
With her latest song "Scars To Your Beautiful", and her support of the No Makeup Movement, which encourages celebrities, women, and girls not to wear make up because of social pressures, she's becoming an inspiration and role model for young fans.
She recently took a break from her busy schedule to hang with Minimaster host Pilot. Check out the YouTube video of their chat for the scoop on her fave moment from on the road with Coldplay, her quirky pre-show ritual, and what she's looking forward to most on her upcoming tour – and see the full transcript below.
Pilot: So I just want to say I am a huge fan of you and your music. I know you've been on tour with Coldplay. What is your favorite moment you shared with them?
Alessia Cara: It was very small, but to me it was the biggest deal ever. We were just at an after get together of theirs and they just asked me to sing Happy Birthday with them and the band to the crew members together. It was so crazy that I got to sing with Coldplay.
Pilot: "Wild Things" is my favorite song you've ever done. I love it so much. What does the success of this song mean to you?
Alessia Cara: I think with "Wild Things", I just really wanted to remind people across the board whether they're young or old or whatever category in air quotes they may fit into that it's okay to be themselves, and so I think the success of the song proves that it's been exposed to a wider audience and that people are listening to it and really taking it in – and that's all I ever wanted.
Pilot: That's awesome. I know later this year you're headlining your own tour! What are you looking forward to the most?
Alessia Cara: Seeing the fans in person. It's always nice to connect with them online. But seeing them in person, seeing what they look like and how they sing the songs and what songs they connect to is already really nice. And I'm also looking forward to turning songs into bigger things.
Pilot: This is more random. Do you have any ritual you do before each show?
Alessia Cara: Yes, I actually do! It's called our pre-show ritual. Very generic title. We put our hands like this, like all our crew members, and then we do this twirly thing that my drummer leads and I don't know how to do it right now, but it kind of like makes all of our hands spiral and it's kind of like a symbolic thing. It's like we're all in sync, and then we shout "pre-show ritual!"
Pilot: That sounds really fun! Do you have any advice that you'd like to say to people who are trying to make their dreams come true too?
Alessia Cara: First hand, I know this, if you really work hard enough and if it's meant to be you just have to stay focused and at least try for your dreams, and they will happen.
---
Want more Alessia? Check out the "Wild Things" and "Scars To Your Beautiful" YouTube music videos, and catch her on tour near you.

Tags